Welcome to our week in photos. Snippets from the slightly crazy that our life. There's usually cake, coffee, a little chaos and usually a grumpy cat or two. You can also find us on Instagram & Facebook.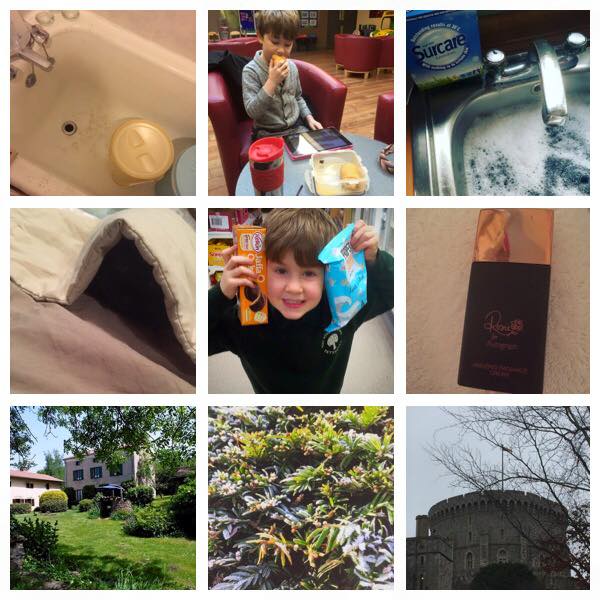 This week's usual eclectic mix includes:
Cats who leave mucky paw prints in baths that I have just cleaned, then they get grumpy when the house is cold and hid under my bed covers… (who is REALLY in charge round here, you ask? I often wonder myself!)
Keeping little boys busy (and you can read the story behind the photo of the jafa cakes & popcorn here, it was a bit of a parenting fail week)
Testing out some Surcare washing powder for a review, so far, so good.
We have booked our much needed family holiday for the summer. I am now counting down the days. We are very excited to be returning to where we went last year, we love it so much.
Frosty weather this week. Matthew wants snow, I am over the cold and just wish spring would hurry up and get here.
Windsor Castle. The Queen was home, but didn't invite us in for tea. (we went on a class trip, which was great fun, even if we didn't see Her Majesty)
And LSH and I were lucky enough not only to have a much needed date night, but I managed to organise that our beloved babysitter came early to put the children to bed, so I could go up to London to meet him, and we had an amazing meal out. Yes, I ate all that (well, we shared the salmon and scallops!)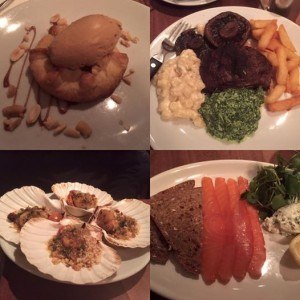 So that was our week. How was yours?
Sharing a photo every day of the year… Project 366