If you read this blog, you know that we have two cats, who are very different from each other. Layla is older, now, aged nearly 10, and has some immune system issues, and a slightly delicate stomach. She tends to have a penchant for human food, which we try not to encourage too much (ahem) but she is also picky about the cat food she eats. She doesn't like meat based wet cat foods, but will eat fish based ones, and she is also picky about the texture of the dry food we offer her. Our vet has tried to get us to move her across to the very expensive prescribed cat foods she SHOULD eat but she point blankly refuses to touch it, and the last time we tried all sorts of tricks to try and get her to eat it, but she ended up going to our neighbour's house and stealing their cat and their dog's food, which tends to have a dire effect on her stomach, so we went back to the cheaper food she prefers and will eat happily. Jasper will pretty much eat anything that is put in front of him, but isn't too fond of fish, which is of course a little strange for a cat.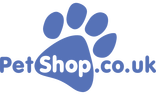 We were recently sent some cat food and treats for Layla & Jasper to try out from the very efficient PetShop.co.uk and Layla was delighted that for once the postman had delivered something for her…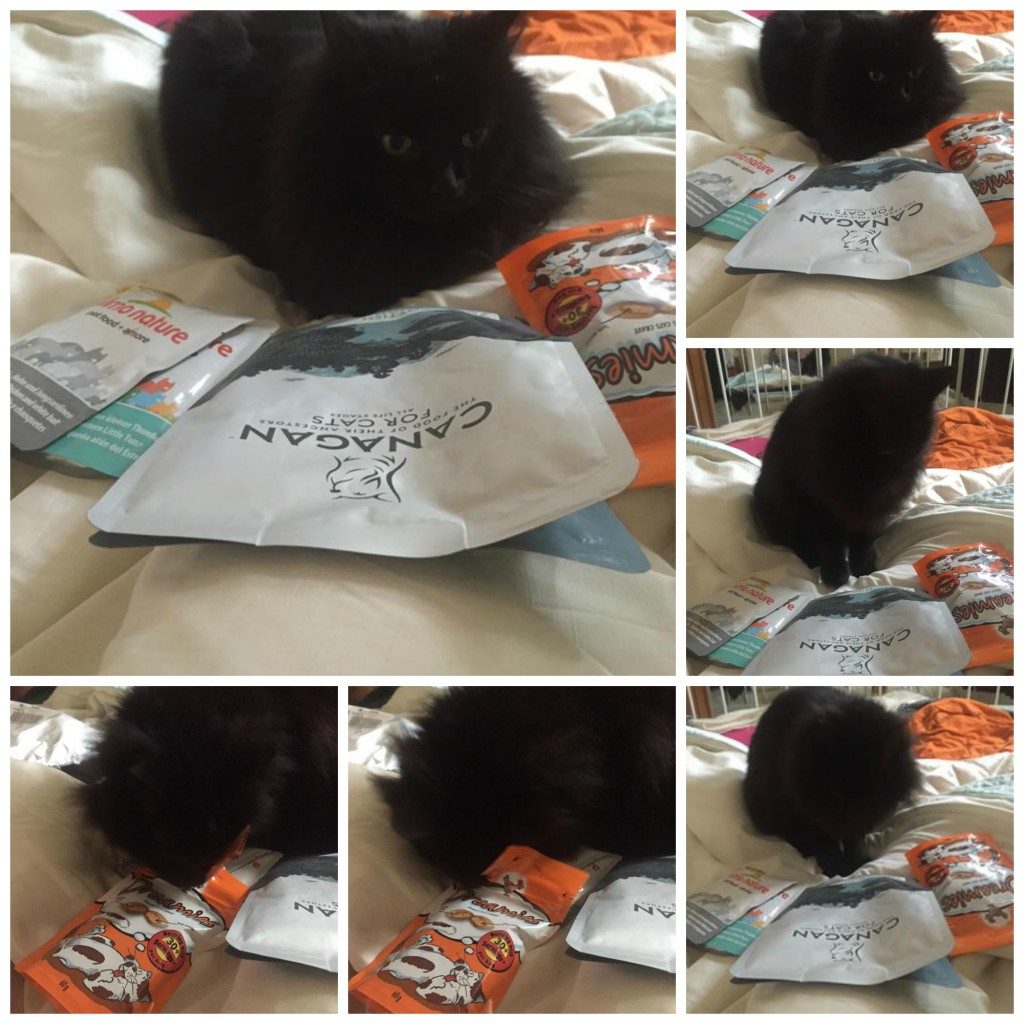 Ooh, this looks interesting, and smells like it might be for me, I like treats…
We were sent some dry food for the cats to try and some wet food pouches as well as a sachet of treats.

The Almo Nature cat food sachets were fish based, but actually didn't smell too bad, like some brands can. Jasper, oddly enough for a cat doesn't like fish based foods much, but when I put some in his food bowl, he ate it all, and seemed quite happy with it. I liked the brand because of it's quality and ingredients.
100% human grade ingredients.
Using only fresh meat or fish. All our chicken is free range and our fish wild caught – never farmed.
Naturally rich in proteins and nutrients.
Free of additives, preservatives or chemicals.
Convenient single serve pouch easy portion control and environmentally friendly.
Ideal for cats who suffer with hairballs. (perfect for Layla who as a long haired cats often has hairballs)
The Canagan dry cat food also smelled pleasant and not too fishy and went down really well with both cats, particularly Layla who as I said is very fussy about her dry food. I think the texture and size of the pieces were just right for her. Cost wise it is slightly more expensive than the usual brand we buy but because it's good quality ingredients and the cats both willingly ate it, I would be happy to buy it for them.
Description: Canagan Scottish Salmon with herring & trout dry cat food is a grain-free, all-natural food, made with fresh meat and vegetables, which benefit your cat in every way.
Pet Effects: With the amazing fresh fish flavour, even the fussiest cats will be licking their bowls clean.
Allergenic Level (outcome): The grain-free aspect helps control food intolerances and allergies, like itchy skin/coat.
Product benefit – High quality fish which is easily digestable, promoting a healthy gut. All natural with no artifical colours, flavourings or preservatives.
Meat source & %: Freshly Prepared Deboned Scottish Salmon (31%), Dried Herring (12%), Dried Scottish Salmon (11%), Dried White Fish (6.5%), Freshly Prepared Trout (4.65%).
Both cats LOVE treats and the Dreamies treats are their favorite, so they always go down well.
The website is easy to use, and they have a wide range of foods, and many other supplies for animals both big and small. Their delivery is very efficient too.
Layla & Jasper gave their parcel of goodies a big thumbs (paws) up and I was happy to, so it's a win all round.