Emily and I were very lucky to be invited to a special preview of a rather clever new app, recently. We went to Wembely Stadium to try out the new EE Light the Arch app. It was an incredibly exciting day, not only to be in such an amazing venue, but also to get to try out the app and have some fun experimenting with coding, which I know a little about, I am mostly self taught on how to use code within this blog, but Emily knows much more about because she is learning it in school. Coding and learning how to write, understand and use code is now a part of the National Curriculum taught in schools as children become more and more part of the generation using computers and the internet and it's becoming a skill that many will learn and need to use.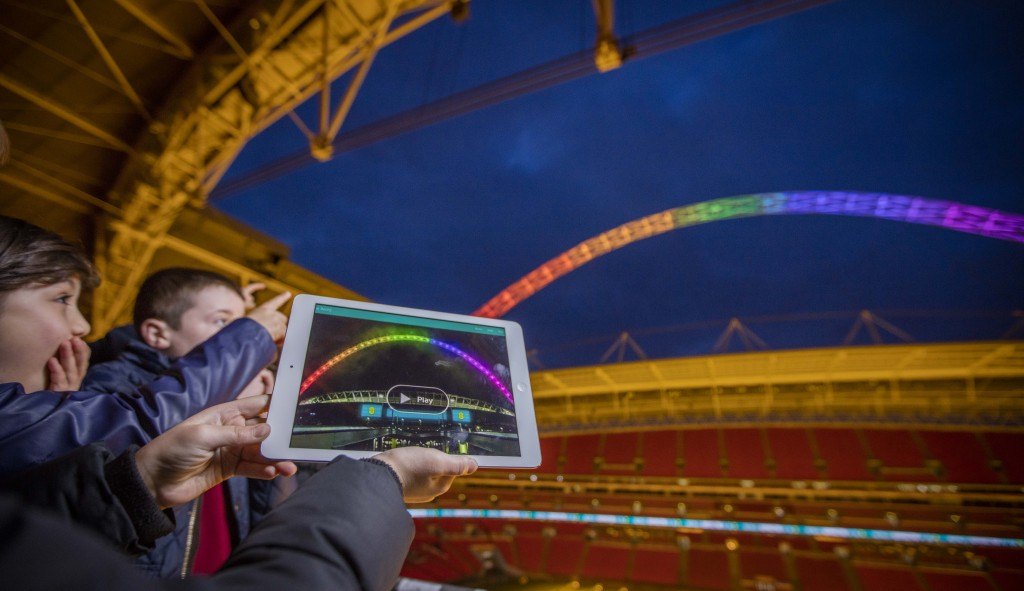 EE, the UK's largest mobile network operator, has launched Light the Arch, a new web application endorsed by education technology charity Apps for Good. The web app allows children to design a light show on Wembley's arch as part of EE's lead partnership with the stadium and helps those who take part learn about the basic principles of coding.
The educational online tool aimed at 7-11 year olds – but available to all – is based on the technology used to light the arch at major stadium events. It is available for use in the classroom or at home and everyone who creates a design online will receive a video of their light show to share with family and friends.
To encourage kids to use the application at launch, a selection of the design submissions will be chosen at random and programmed to appear live on the arch when the final whistle blows on the England vs Netherlands match at the stadium on Tuesday 29th March. Further opportunities will be announced later in the year for more users to have their light show appear live on the arch.
Apps for Good – who are supporting the new online tool and ensuring it gets into the hands of educators across the UK – are an education technology charity working to transform education to help young entrepreneurs thrive in a tech driven future. The Light the Arch initiative supports EE's wider commitment to battle digital exclusion and get more young people into technology and coding. EE has pledged to get at least 100,000 people using the web app before the end of the year.
To create a light show online visit www.ee.co.uk/light-the-arch. All designs submitted before midnight on Sunday 27th March will have a chance to be selected to appear at the England vs Netherlands game* at Wembley Stadium connected by EE
The app is very clever and allows children (and adults of course) to have a go at coding and creating their own version of a light show that can be displayed on the Wembley Arch. It's very easy to use (even for a coding dinosaur like me who has had to work hard to learn the very basics) and of course because Emily knows a bit about coding she knew what she was doing, and we had fun tweaking and creating her light show. She liked the app and it's a great tool for kids to learn some of the basics in a safe and educational way. It works well and watching your light show at the end is fun. I found it easy and fun to use as well and we will definitely be downloading it to have more fun at home.
We thoroughly enjoyed being able to play with the app, create a light show, then being taken on a tour of Wembley (which is pretty amazing) and then we were shown the light shows that we had all created.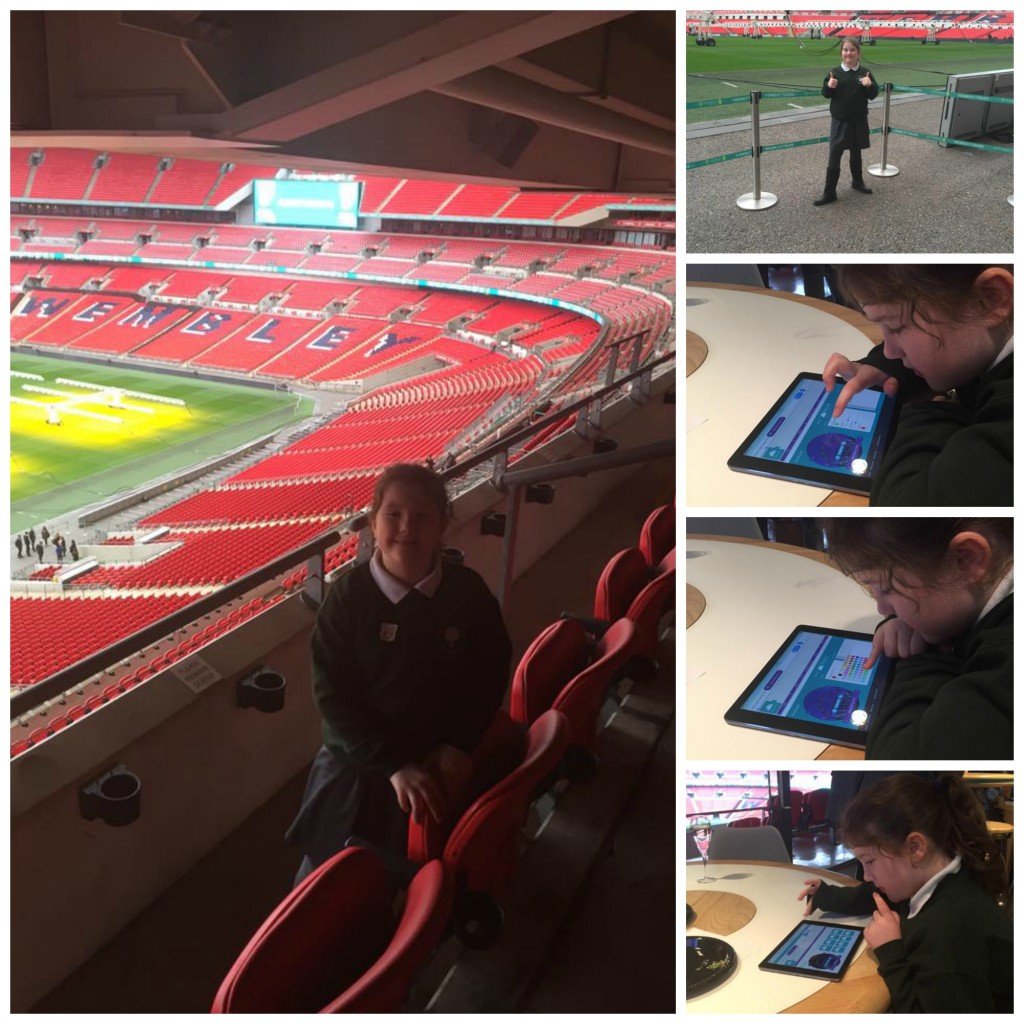 A little coding fun, creating our light show, then a tour around Wembley. Not a bad way to spend the afternoon…
So have a go, download the app and see if you can make a light show to #LightTheArch
I am a member of the Mumsnet Bloggers Research Panel, a group of parent bloggers who have volunteered to review products, services, events and brands for Mumsnet. I have not paid for the product or to attend an event. I have editorial control and retain full editorial integrity. I have received a tablet as a token of thanks for this post.
Images that are not my own are used with permission.