So recently, Emily and I had the opportunity to visit Painshill Park, in Surrey. An 18th century landscape garden. It's the first time I have ever been there, and it's not that far from where we live and I have lived in this area for nearly 20 years on and off. I think because I don't drive, sometimes I am restricted in where I go, and you do really have to be in a car to get there, but now that I have found it, and thoroughly enjoyed spending time there, I am determined to go back. It's the perfect spot for children to run around and explore, it's pretty, and has some glorious walks and views, and it's also interesting and has some fascinating buildings and ruins to look at. It's a great place for a family day out, for a walk and a picnic, and they have a cafe that does a not bad at all cup of coffee, which in my view is an essential ?
If you live in Surrey, but have never been, I would say go and visit. It's well worth the cost of admission and the views and exploring you can enjoy mean it's something we would recommend for families and those that like a good gad about outdoors…
Definitely a place we will visit again…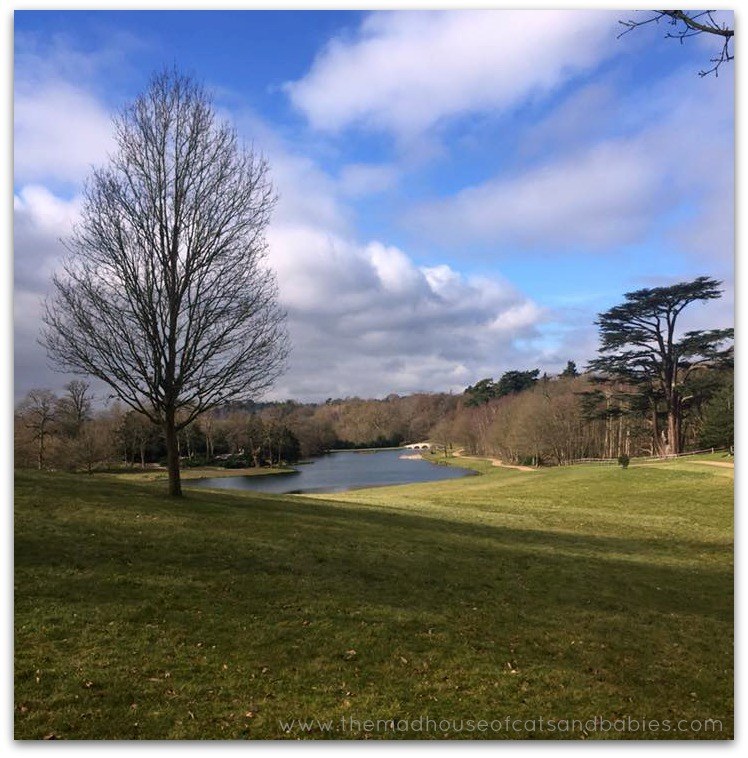 How could you not want to explore that glorious view?
Linking up with MyWildOnes because this place is a perfect place for kids to get out and about and explore, and be, well, "wild"…