I am not a professional photographer, but I love taking photos, of our family life, of things I see that I want to remember, to share with others, of the places we visit, and also for this blog. I am actually going on a basic photography course in the summer to learn how to take better photos and make the photos I take look as good as possible.
I am currently on the hunt for a new camera and have a camera wish list. At the moment I use my phone for photos, but I really do need a proper camera, to help me make the most of the skills I am going to learn.
I need something that is easy to use, that isn't too big and bulky to carry around (because I take a lot of photos, daily, I need something I can slip into my bag and pull out easily) but that takes great photos. A compact, point and shoot camera, ideally.
I have done a bit of looking around, lurking in camera shops, asking for advice from friends, and trying out a few cameras for size and I think I have narrowed down my choices and top of my list are a range of Panasonic Super Zoom Cameras.
This is a really smart, small camera, that looks perfect for what I need, and is apparently easy to use and produces good quality focus. Perfect for me, as I learn to take good photos.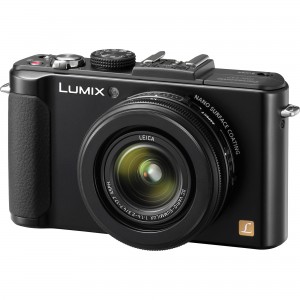 I also really like this one, which comes with lots of features and more to learn to use, but it's still small enough and easy enough for me to use for what I need.
So, now I have narrowed it down, I have to choose, and that's the hard bit.
Are you a camera novice like me? I would love to hear how you have gone about choosing your first "proper" camera and what specifications you had on your wish list.
I was compensated for writing this post, but all words and opinions are my own. Images used with permission.