Welcome to our week in photos. Snapshots from our slightly crazy week, usually cake, always coffee, with the odd grumpy cat thrown in there for good measure…
This week, it's been slightly challenging because I've given up my phone as part of a challenge that I'll be blogging about next week, and my small boy has chickenpox, so we are quarantined and spotty. But, we survive.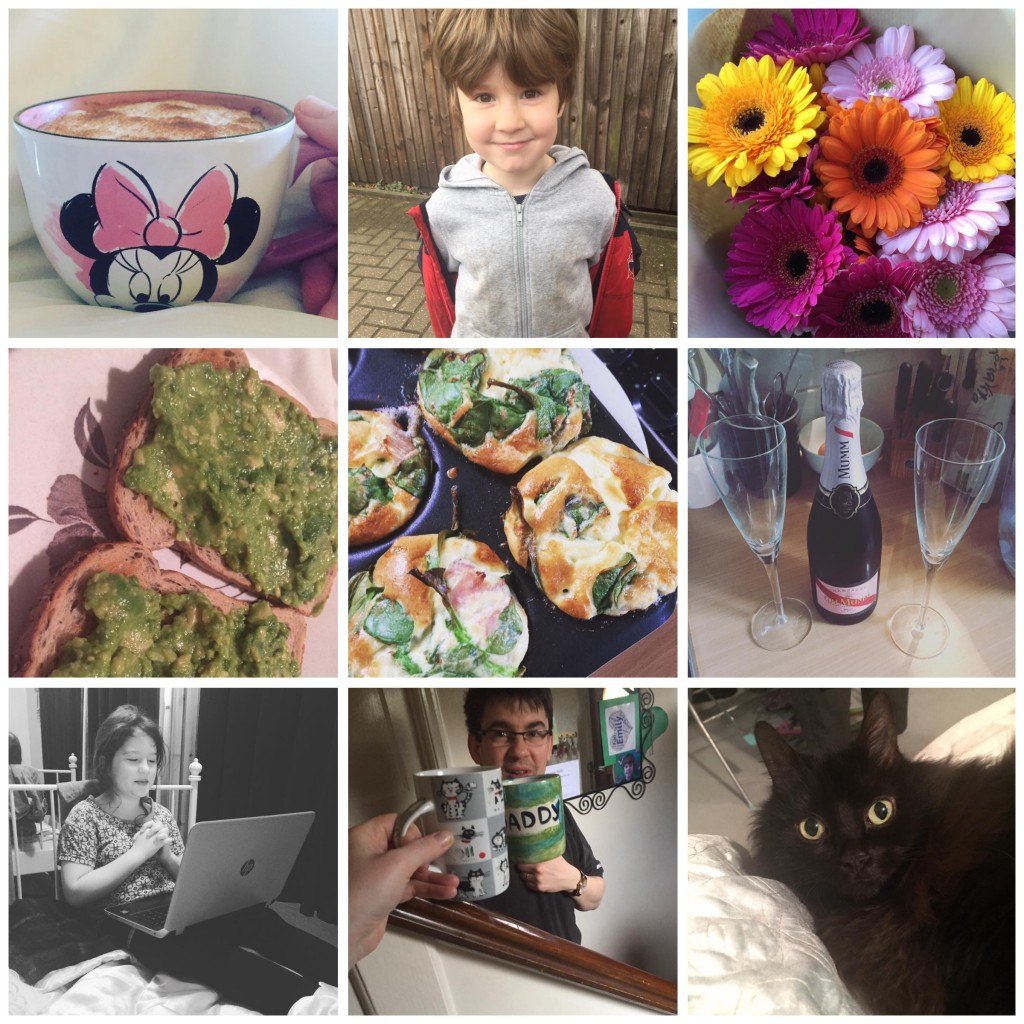 Buckets of coffee, chickenpox nurse mummy will need it this week.
Small boy before the spots appeared.
Stunning flowers, for my childminder, it was her birthday this week.
Avacado on toast, my favourite, the kids won't touch it, more for me, I guess?
Spinach, goats cheese & egg muffin things I made, if I can replicate it, I'll share the recipe.
Champagne to celebrate our 15th wedding anniversary.
My girl, writing. She's mine!
Slightly less glamorous drinks!
And of course, grumpy cat, who has coped well with the children being home on holiday all week, bless her, it's not peaceful.
So that was our week, how was yours?