We recently watched Charlie Brown and Snoopy: The Peanuts Movie. I have to say it made me feel two things. A serious sense of nostalgia, because Snoopy was a huge part of my childhood, and also delight, because they have kept it the way I remember and enjoyed. I did also feel slightly old watching it with my own children, but let's not go there 😉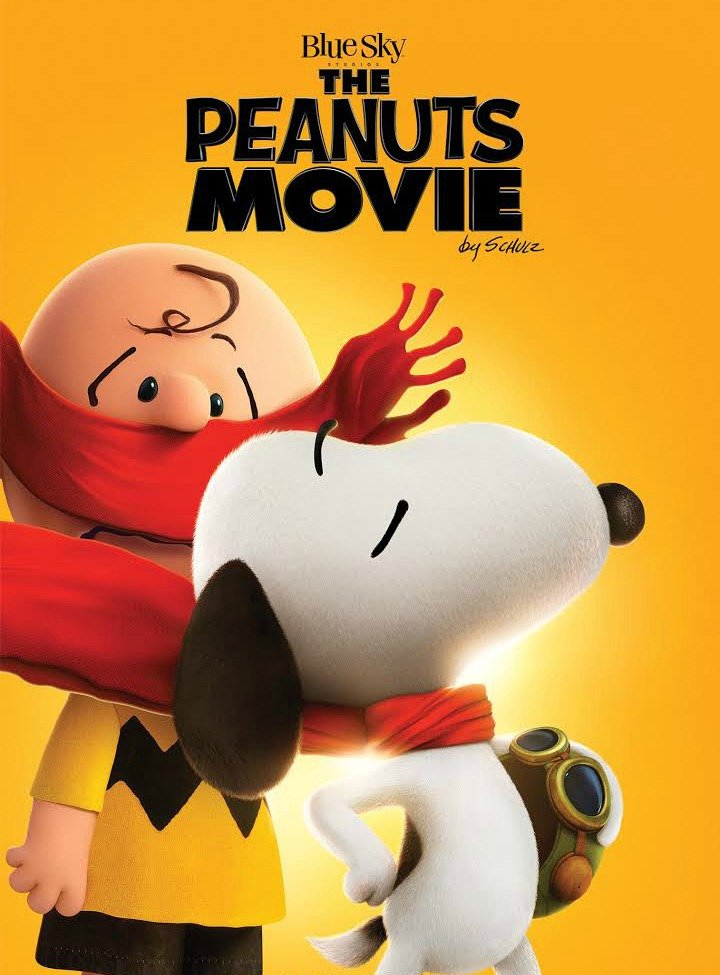 My children had never really watched anything with Snoopy in before, although they are familiar with the character, so it was the perfect movie to watch for our family movie night.
All the characters are as I remembered them, and the creators must still be doing something right because my children were engrossed straight away and apart from the odd question on who was who, were hooked. You have all the familiar faces, Charlie Brown, and his slightly annoying but endearing sister, and all those familliar faces, including Peppermint Patty, Marcie, Lucy. Linus and and of course Snoopy and his little yellow sidekick Woodstock
It's not a long movie, so it is perfect for kids, and the plot twists between Charlie Brown trying to win the attention and affection of the The Little Red Haired Girl, with a little help (and hindrance) from his friends and his loyal dog Snoopy (who also has little adventures of his own)
The children LOVED it. There was much laughter as we watched it, and no one was bored. They loved the character and the story line. My favorite character always has been Charlie Brown, even now, but my children decided that Snoopy was their firm favorite.
Before we watched it I was a bit nervous, because when something like Snoopy, a familiar thing from your own childhood is reproduced, it's hard not to compare it with how good it was, originally and I was worried I would be disappointed and that the kids wouldn't "get" why it was something I wanted them to watch.
I was so pleased that they really had kept the charm and style that we know well, so that it can be enjoyed by another generation of kids.
We will be watching it again and we definitely would recommend it as a family movie, and even if you haven't ever watched a Charlie Brown movie before, then we think you should watch this one and it would be perfect for watching this half term, for a movie night or if the weather doesn't cooperate (well, we do live in the UK) and you need something funny and that will be great for the whole family to enjoy.
SNOOPY AND CHARLIE BROWN: THE PEANUTS MOVIE IS OUT NOW ON DIGITAL HD™ & ON BLU-RAY™ & DVD FROM 30th MAY, COURTESY OF TWENTIETH CENTURY FOX HOME ENTERTAINMENT
I am a member of the Mumsnet Bloggers Panel, a group of parent bloggers who have volunteered to review products, services, events and brands for Mumsnet. I have not paid for the product or to attend an event. I have editorial control and retain full editorial integrity.