I am often asked, what my favorite toy is, that my children play with, and enjoy most. They have lots of toys of toys, games and things they like to play with and these have changed over the years as they have grown older and their likes and dislikes and developmental needs have changed.
But, the one thing we have loved and that I personally think is a great "toy" for children, is anything Lego related, for both girls and boys.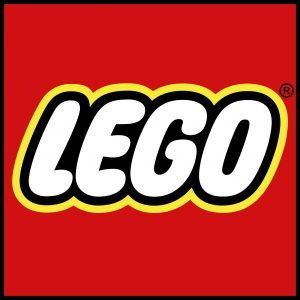 From an early age we have had some sort of Lego in the house. We started with the big chunky Duplo, which is colorful and the perfect size for little hands to try and manipulate and build with, encouraging hand-eye coordinating and motor skills (and also safe because it's not a choking hazard) and we have slowly, over the years accumulated a collection of Lego both sets that are made up to be one thing and also the blocks and shapes that mean you can create anything your imagination will allow. I often joke that there is more Lego in my house than any other item, and I do occasionally step on a piece in the middle of the night when it is dark, and it does hurt but I wouldn't have it any other way.
Lego is brilliant for encouraging kids to build, play, use their imaginations and skills. It's something that can be enjoyed as a group so it's great for play dates (as long as they can all agree on who gets what pieces) and as an individual. Girls and boys can play with Lego, and it's something that anyone of any age can enjoy. I personally find playing with and making things with Lego still quite fun and slightly therapeutic as an adult and it's such a favorite in our house, that when in doubt, we pull the Lego out, or one or both the children will happily get the Lego boxes out and start to create.
They come up with some amazing pieces of creative Lego architecture. Matthew likes to be very precise and build things according to the instructions they came with, and will sit for hours making things, sometimes with a little help from us. His sister loves to make things out of her own head and will make houses, vehicles, and all sorts of things that I am called to admire and then not allowed to break up to put away. They both love the Lego you can make into one specific thing, and also the more generic bricks and pieces that allow them to make whatever they want. Lego can be an ice breaker, when you want to find something everyone can play with, and it's perfect for rainy days, and we even pack ours up and take some on holiday with us. It's multi generational. Both sets of grandparents will happily play Lego with the children, and it's something that grows with them.
They love it and I love that they love it, and I don't ever plan to discourage that. (because I can't really justify buying Lego to play with for myself, can I? ?)
What are your favorite toys for your kids or what do your kids love most?