As a family we are considering adding a canine friend to our numbers. One of the things we need to think carefully about is what we do when we go on holiday as dog owners. This is a helpful post with some tips…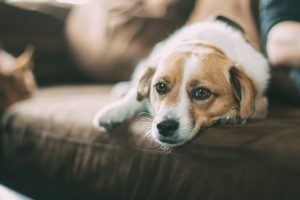 (Image used with permission)
It's always frustrating to try and take a holiday when you have a dog to plan for. Some people simply stay home rather than leave their four-footed fur baby alone, but sometimes you really do have to get away.
There are many options, ranging from having a simple pet sitter to the more lavish digs at a spot like the Yuppy Puppy Club.
Have Someone Check on Them
This option only works in a few situations, namely for short trips with a dog that is well-behaved enough to spend time on their own in the house. You can have someone pop in a couple times a day to feed and walk your dog, and maybe have a little play-time so their not too lonely. It's not a suitable option for anything longer than an overnight trip though. Most dogs aren't going to be happy left on their own beyond that.
A Pet Sitter
A step up from the last tip, you can have someone personally take care of your dog, either in their home or yours. Letting your dog stay in your home is going to be the less stressful option but it's not always easy to find someone who is willing to come stay at your house for a few days. Either way can work well though, especially if your sitter is someone your dog knows.
The best feature of a pet sitting arrangement is that your dog isn't penned up and has their usual amount of freedom through the day.
Kennels
Kennels aren't that great an option though it truly depends on the services at your local facility. Most kennels will house your dog in a caged cubicle during their stay, with various amounts of outside time hopefully socializing with people and other dogs. An upside to kennels is that they are relatively common and most cities will have one or more to choose from, and the costs won't break the bank.
A Dog Hotel
If you're not thrilled with the kennel approach, a proper dog hotel is a much nicer option and will offer better services for your pup's comfort. Granted, you'll pay more but you might enjoy your holiday more if you know your dog is enjoying pleasant accommodations.
Like with pet sitting, there is usually more freedom and comfort at a dog hotel, though not all places offer exactly the same sorts of arrangements. The benefit over pet sitting is that you don't have to worry about people (possibly strangers) coming in and out of your home.
The idea of the "dog hotel" is still a little new and you may not have any near you unless you live in a large city. Still, take some time to check around if you want this level of comfort for your dog.
Take Them with You
More and more hotels are offering pet-friendly accommodations and bringing your dog along for the trip may work out just fine. Just remember that other various spots on your itinerary may not be as open to having dogs as guests. Check ahead before your trip if you are taking this route.
*this is a collaborative post*