I don't know about you, but I find that picking that perfect present for certain people in my life can be quite tricky. The husband, despite being pretty going and easy to please, is hard to actually buy presents for, for his Christmas and birthdays. So when The Book of Everyone asked me to try them out and see what I thought, I decided it would be perfect as a gift for him for this Christmas…
"We created The Book of Everyone as a gigantic heart-thumping, grin-inducing, lip-wobbling celebration of the individual. Your mum, your son, your lifelong friend, your local baker and smile-maker. Because everyone needs to feel loved and unique. And knowing that you share 50% of your DNA with a banana or a billion atoms with Shakespeare is really very important.
Founded by creative directors Jonny Biggins, Jason Bramley, and Steve Hanson, the idea was sparked when Steve purchased all the newspapers on the birth of his son Saul as a keepsake for his 21st birthday (please don't tell him, he still doesn't know). They set to work on creating a personalisation platform that could instantly create a book tailored to anyone, stuffed full with curious facts and curveball miscellany, all set against a backdrop of world events."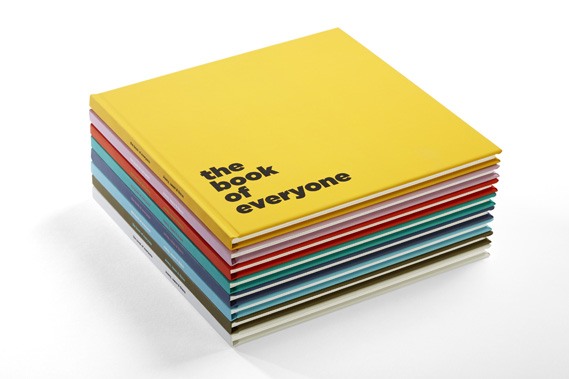 What is it? A way of creating a really unique and special gift, a book, totally personalised around the person you choose it to be for. It can be for a loved one, a friend, or anyone in your life you want to give something that little bit different to.
It's beautifully made, and the pages and illustrations are lovely. It's fact filled, but also humorous.
It's easy to choose your book and design what you want, and how you want it formatted and there are lots of choices and designs. It arrives already packaged so you can wrap it, but we had to open and inspect ours, because the children and I created it together and wanted to see it before we hide it so The Husband doesn't find it before Christmas. You can also create one for children too.
It's a perfect and fun gift and it really is perfect if you are totally stumped for ideas. I don't think anyone would turn their nose up at a book made specially for them and about them and it can be kept as a keepsake for ever.
I am not going to let The Husband read this blog post so it doesn't spoil his surprise, but we wanted to share what was in his book.
Thank you to The Book of Everyone for letting us choose such a perfect gift.