My children have a few family members in their lives who don't have children, but who have a strong and close relationship with them. It's lovely to see on both sides.
Recently, the children's Godmother pinged me a mail and asked me what ideas I had for Christmas presents for them. She doesn't live close by but does keep in touch with them and she likes to send them presents she knows they will love and enjoy. She has recently been a bit unwell, so I was delighted to be able to point her in the direction of Wicked Uncle which is a fantastic online shop where you can choose all sorts of fabulous and fun toys and gifts for boys and girls of all ages and it has some really unique things to select too. It's not just your run of the mill stuff you would find in the local shop.
So this meant she could have fun browsing and choosing, whilst not having to leave home, whilst she is resting and recovering, whilst ensuring that the kids got something exciting and fun in the post too.

I didn't give her any ideas, or suggestions, I just told her to go and choose and we would see if she came up with something really cool and clever that would be perfect for the kids.
She chose this for my small boy: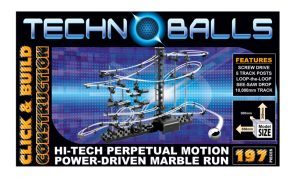 A really technical but fun marble run thing for the boy, who at aged six and a half loves to put things together and the more technical and complicated the better and the more fun it produces with the end result. His dad also likes building and making things so this is the perfect present for both "boys"…
It will definitely keep them busy and occupied, and out of my way during the Christmas holidays, so mum approves too 😉
For my bigger girl, she chose a grow your own Bonsai tree kit, which I thought was really clever and fun. It's something that we can keep as a project and it will be interesting to see how and if they grow (lets hope that we are able to love and nurture them, as needed) Emily was delighted with this, as she's very science orientated at the moment and likes projects she can learn from and she is fascinated with the whole process of growing a mini tree. I like the idea too, and I have been helping her with the plating and germination of the seeds.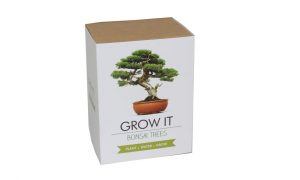 So, when you ask the children what score they would give their Godmother and if they think she chose clever and fun presents for them, they say 10/10 and Mum thinks she did well too. The site is easy to use and postage is quick, and packages come well presented and arrive in good time. Perfect for Christmas being just round the corner if you are stuck for what to get for a small person in your life…
Wicked Uncle is definitely a handy site for getting gifts sorted and having fun in the process and we would recommended it for anyone who wants a different way to choose presents for kids in their life…
*Thank you Wicked Uncle for letting us work with you*