I don't know about you, dear reader, but at this time of year, my hands get very cold, sore and dry and because I work with smaller humans in my other job, I wash my hands a lot, because, well, you know, paint, stickiness, the odd nappy change and all sorts of things can mean my hands get exposed to a lot and need a bit of extra tender loving care.
I am pretty picky about what goes on my hands, so finding a nice hand cream that works, that does the job of repairing dry skin and making my hands look and feel smooth, is a bonus. I am also fussy about what my hand creams smell like, which I know is very weird. I don't like chemically smelling ones or those that are too flowery and overpowering.
So when I say that I like Neal's Yard hand creams and other hand care products I really mean that I do.
I particularly love their range of hand creams and currently have one in my handbag, and one by my bed, and one by the kitchen sink. They are not of the cheaper end price wise, but a little goes a long way so they are actually very good value and of course they are made with organic and as natural ingredients as possible so they are worth it. I really do feel like I am caring for my hands with their lovely creams.
I am delighted to be able to offer a lovely giveaway to one reader, a set of hand care treats…
One person will win a tube of Melissa Hand Cream and and a tub of Citrus Hand Softener, in time for Christmas. You could keep it for yourself or give it to someone in your life who needs some good hand care treats. They smell lovely and work really well.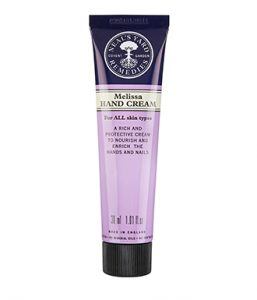 The beautiful cream is a must for hands in need of a little TLC. With softening mallow extract and the delicate scent of lemon balm, this cream nourishes, protects and conditions.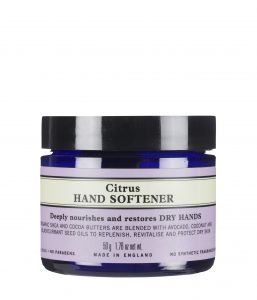 Massage this fragrant balm into hardworking hands to deliver a deeply nourishing moisture boost where it's needed most. Organic Grapefruit, Lemon and Orange Essential Oils have been blended with avocado, blackcurrant seed, coconut and nourishing shea nut butter to revitalise and restore.
To enter, tell me your best tip or advice for caring for your hands, in the comments section and then click on the Rafflecopter link and follow the instructions.
Terms & Conditions
One winner will be chosen at random by Rafflecopter and will be e mailed to arrange to receive the items.
No cash prize alternative
Spam entrants will be deleted
All entry requirements must be completed
Open to UK and international entrants but international post may not arrive in time for Christmas
Ends 18th December.
I was sent some products to try and review. I was not paid for this post and all words are my own, other than those used to describe the items.