*This is a collaborative post*
There are so many lists saying what you need to buy before you give birth, but in reality you don't need lots of stuff that might not be used or take up space. Sharing some things that you do need, the basics.
A Crib
Obviously you're going to need somewhere to put your baby at night. Some parents go for Moses baskets and some go for cribs – either way, they're generally designed for co-sleeping through the first few months of your baby's life. Remember that the safest way for your baby to sleep is on its back.
A Mobile
If you want something to distract your baby after it's woken up or while you're changing it, one of the best ways is to have a mobile hanging from the ceiling. A lot of people go for felt mobiles which are made from sustainable resources but you could also go for one that lights up and moves around and maybe even sings a song, which might keep your baby a little more absorbed.
A Car Seat
How are you going to get your baby home from the hospital if you don't have a car seat? Make sure that you get one that's suitable for newborns and ensure that you read plenty of reviews online before making your choice. The Britax Advocate Clicktight is a popular choice for a lot of new parents, but there are lots on the market that you can check out. Make sure that your car seat is safely secured in your car way before you go into labour.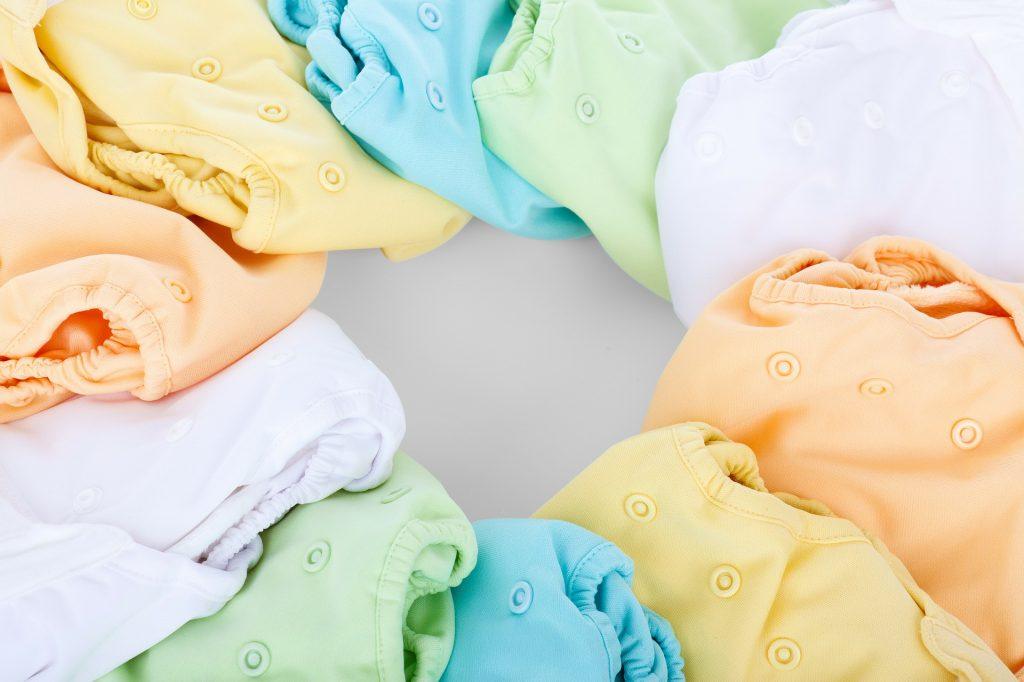 Image by PublicDomainPictures
Diapers
How many diapers do you think you'll need? Nope, think again, you'll need more! Maybe invest in a Costco membership so you can buy them in bulk. You should also go for a diaper disposal system like a Diaper Genie which will disguise the smell of the diaper – sometimes a trash can simply won't cut it.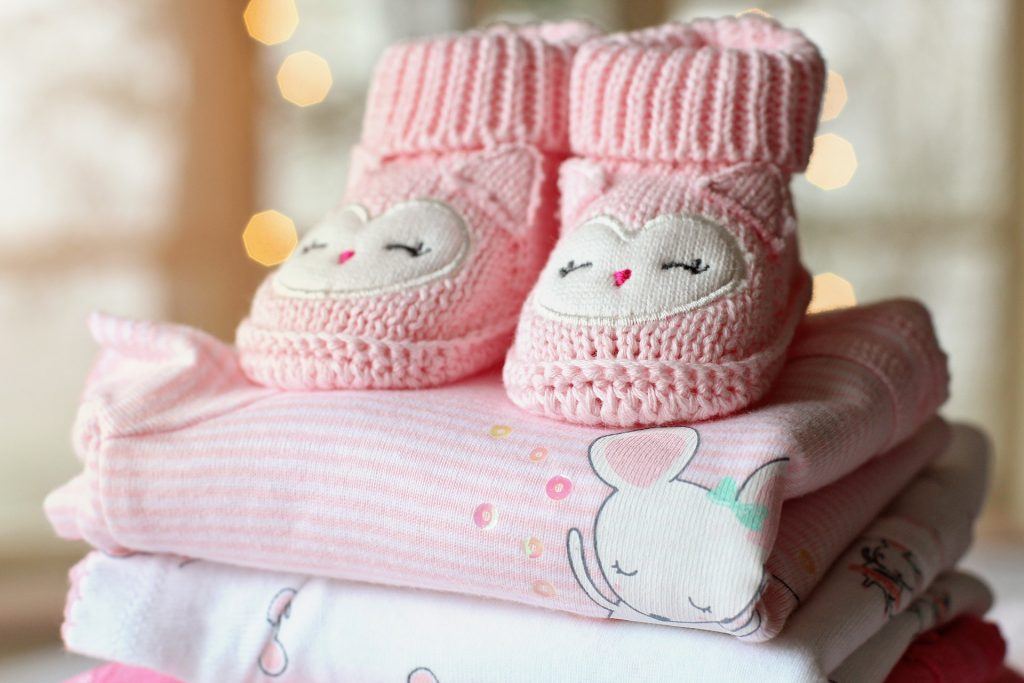 Image by Terri Cnudde
Baby Clothes
You may be getting a lot of gifts from your friends and family, but chances are many of those clothes won't be suitable for newborns.  Make sure that you buy a lot of soft vests, bodysuits, babygrows and look for something that provides a modern layette and accessories for babies and toddlers. Bear in mind that you may be changing baby clothes multiple times a day so you need plenty and make sure they wash easily.
A Pile Of Books
There's nothing better than getting your child into reading and literacy as early as possible, so why not start reading to your baby even when it's a newborn? Not only will it get you all in the habit of reading at night but it'll also be a bonding experience for you and your baby. Make sure that you get some of the classic titles like Elmer, The Very Hungry Caterpillar, and Goodnight Moon.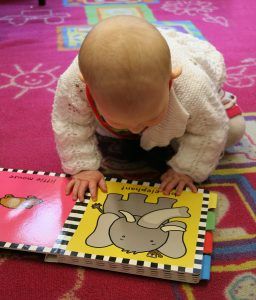 Plenty Of Muslins
You might think you have enough muslins but the truth is that you'll never have enough – you'll use them to burp your baby, to mop up any spit up, to comfort them at night. Buy plenty of blankets and soft cloths.
A Changing Bag
Ensure that you have a changing bag that both you and your partner can use – a backpack usually works wonders for your back and keeps your hands free. Go for one with plenty of compartments so you can keep absolutely everything you need in there.