*this is a collaborative post*
Nobody likes bad weather. But have you considered how difficult it is for your house and what keeps your house warm? Weather can affect your house and create significant damages to its structure – and to your well-being.
From rain creating disruptive flooding conditions to extreme cold conditions freezing your plumbing system, the weather is not always your house's best friend. Admittedly, these are very extreme weather damages, and it's likely that most homeowners won't have to go through any of these weather-related situations. For instance, very few areas in the UK can experience cold enough temperatures to be able to freeze the water in your pipes. But we all experience cold weather, and we all know what it feels to be cold. And who really likes to be cold? The answer is obviously no one. But while all you need is to add an extra layer of clothes before going outside, it can be a bit tricky to add a layer of warmth to your house. How do you keep your house warm throughout the year – while everyone prepares for the winter temperatures, it's not easy to keep the home pleasantly warm during the rainy and windy days of spring and autumn before the house gets ready for the winter – without breaking the bank? With the increasing costs of energy, it's good to look at alternative options to enjoy sitting inside when it's raining outside, without shivering in the cold. Here are a few ideas to help you to defend your warmth and create a quality environment for the right temperature inside your home.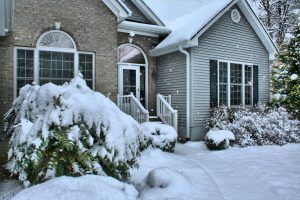 Keeping the house warm throughout the year 
Defend Your Warmth
Energy costs are rising; there is no doubt about that – you have probably noticed last time you checked your energy bills. More and more homeowners are looking at ways to actively reduce the cost of their energy bills. One simple solution is to switch providers this is the preferred solutions for new homeowners and young families as it's an effortless and effective method to save on your household budget. However, there is only so much you can get from another provider. You may sign for an interesting energy package, but in the end, while it may become a little cheaper, energy bills are still a significant part of a household budget. This is exactly why it matters so much to look at ways to actively save energy. Becoming more aware of your consumption is a way of reducing costs, by identifying the activities that create large costs, such as turning on the light when you could open the curtains instead, for example. As you start to review your energy costs, you will rapidly notice that keeping the house warm is an important element of your bill. The reason behind this is that most houses lose heat, as demonstrated by http://www.thegreenage.co.uk. Indeed, unprotected warmth can escape from your house through the roof, the windows and doors, and the walls. This phenomenon relates to an insulation problem. Indeed, installing loft insulation in your roof space can reduce heat loss by up to 25%, and upgrading your windows can save 10% of heat. Last, but not least, as it is very costly to re-insulate your walls – it often means either breaking down or adding the insulation layer inside the room and therefore reducing the size of your interior –, it's important to check the wall structure before you buy and to proceed to insulating other parts of the house to measure the difference in temperature. You can save money on your energy bills regardless of what type of property you live in or own. 
Invest In Quality Warmth
There is only so much that you can do to defend your warmth. Insulation helps you to keep the temperature constant inside your home. However, it only works as well as your heating system does. Your heating system consists of a variety of devices. This starts with a boiler that you need to service every year to make sure that you don't find yourself in a situation where it dies without warning. Additionally, it's important to keep an eye on your boiler warranty. Most boiler brands require you to change your boiler every 8 to 10 years. While your boiler might still work for a few extra years, it won't be under warranty any longer and will cost a lot more when it breaks. But there's more than just a boiler involved to keep your house warm: Your heating units are key to create the feeling of warmth in the house. Old radiators will do no good either with an effective boiler. Your heating system is the happy marriage of functioning radiators – such as the modern models from the range of http://www.onlyradiators.co.uk – with a sturdy boiler. New heating units are a necessary investment if your radiators are older than 15-year-old, as they become slow to heat and can't provide a unified warming sensation. If you are considering changing your heating system, you should also consider a digital thermostat that you can switch on and off directly from your phone: No energy waste when you're not at home.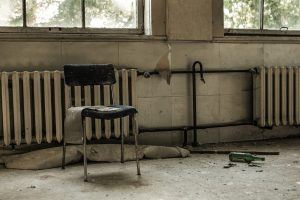 Create The Feeling Of Warmth
There is a further factor to the feeling of warmth that some people forget too easily: Your senses play a  significant role in how you perceive your surroundings and how you feel in them. For instance, the smell of freshly homemade hot chocolate can already create a warm sensation, because the brain automatically builds the décor that matches the perceptions it records. A favourite to feel warm inside is the traditional old chocolate with whipped cream on top, but there is plenty of yummy boozy alternative for grownups! The sight of thick and elegant wool blankets, carefully folded in a basket or on the side of the sofa in the living room, is another strong element that creates an impression of warmth directly in the brain. You don't even need to wrap yourself in the blanket to feel warm: Your sense of sight is enough to recreate the sensation. Also, there's the reassuring idea that, if you were actually cold, you could indeed use the blanket.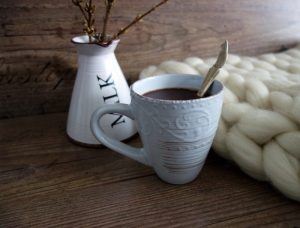 *Images sourced from Pixaby*