School holidays between Semesters are often the best time for your child to relax, and reflect on all they've learned in their academic career over the past few months. It's also a great time for you to bring your family together. There's no better way to bond than making sure you all come together under the banner of a single activity. There's no better way to achieve peace of mind than to know you've put in the time with your family. It's also a great way to relax from the stress of a busy career, and remember what you go to all of the effort upkeeping it for in the first place.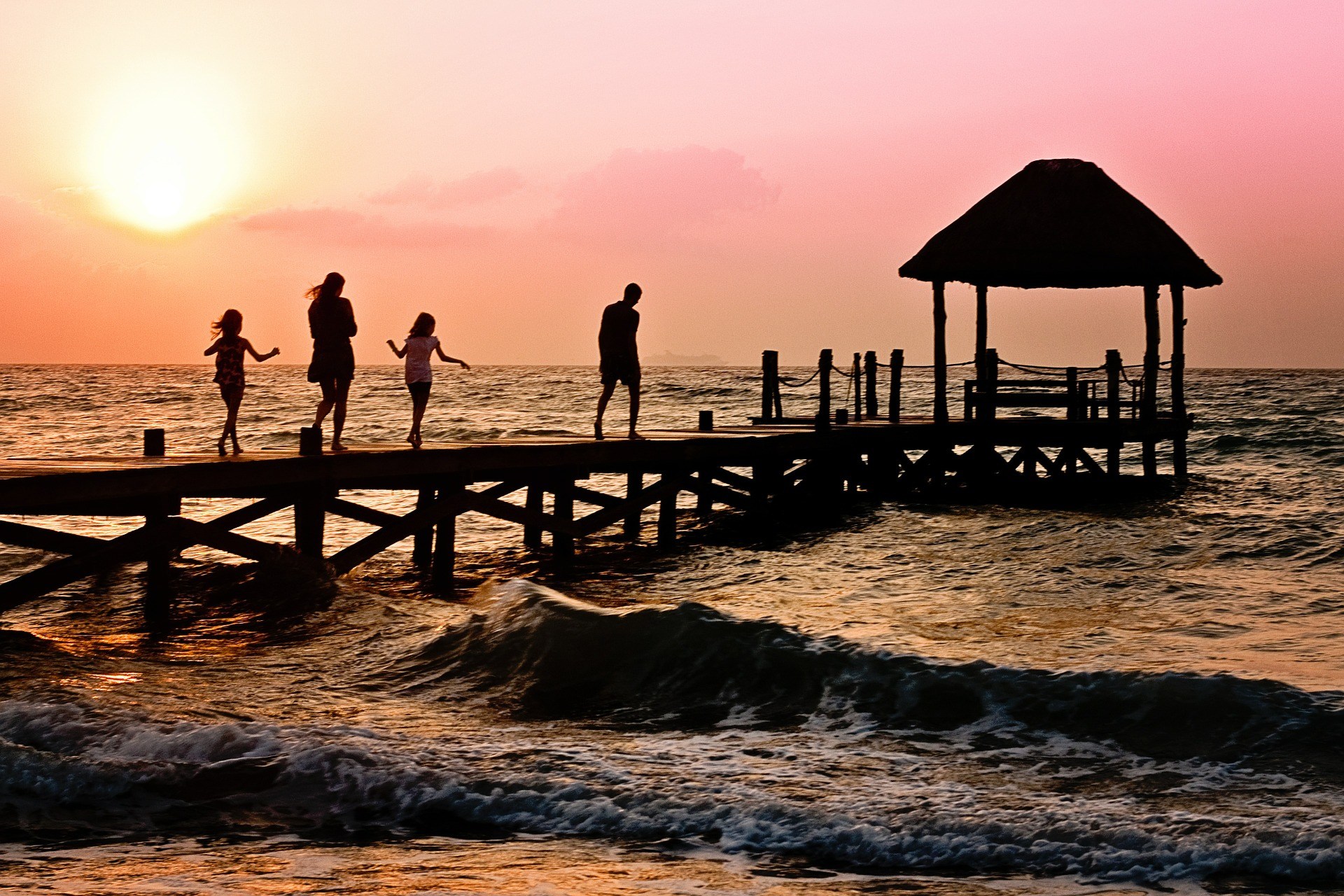 All families are different, and one's idea of a luxury time might be completely opposite to another's. Families are less like groups of people and more like tribes, they all have their little idiosyncrasies that are compatible with one another. In fact, it's been proven that families who have their own quirks of communicating with each other, through phrases, sayings or alternate words, are actually stronger as a result. This results from spending time together and experiencing things together. Making the most of your kids time of school can be achieved by allocating your bookable days off with the school holidays, so you're able to interact with them 24/7.
If you're struggling for ideas as to what to actually do with your family during that time, why not use this handy list as a guide?
Family Holiday
Family holidays are one of the better ways to take a load off and celebrate the fact you're all together. Not every family will enjoy going to a sunny resort, some will passionately enjoy adventure holidays, surfing, kayaking, swimming for example. Some other families might enjoy relaxing and unwinding in a natural environment, especially if they usually dwell within an inner city. Some quirky families might even enjoy taking a motorcycle road trip across Route 66.
This is all dependent on how your family likes to operate, and you're the best judge here. Make sure you communicate simply and clearly about what you'd like to experience, and ask every member of the family individually in an informal meeting. Sometimes funds might mean that Disneyland every six months isn't an option, but you can surely compromise with adventure theme park holidays that are just as fun if a little cheaper. What matters is you spending time together, and crafting memories.
Educational Holiday
Mention the words 'education' to your kids when they've just come from a long term at school, and they're likely to retreat into their bedrooms with their fingers in their ears. But education need not be boring and oppressive! There are many beautiful, educational cities dripping with historical significance that offer amazing family hospitality.
Taking your family to a cultural city such as Venice, Rome, or Paris could help them understand the beauties of a foreign culture and implant the traveling bug in them for the rest of their lives. Traveling to a place you don't know much about, and exploring a city with all its surprises is an amazing way to say you had a real, tangible adventure.
Skillful Holidays
What do we mean by this? Well, simply, taking a holiday that's intended to train a certain skill in your children is also a fantastic way to spend valuable time with them. You needn't go to a country and volunteer to build shelters, that's great too, but sometimes a camping holiday in the wilderness, hiking, exploring and eating food at a campfire can inadvertently teach very basic survival skills, and give them a respect for nature. This is exceedingly important if your child spends most of his time in an inner city environment, and so is reliant on all of the luxuries that brings.
Semester Holidays
If your child is doing well in school, you can probably get away with taking them on holiday for a week while school is in session. If your child has high attendance records, is keeping up with their grades, and doesn't have a pile of homework as tall as a table to complete, you should have no guilt because of this. Sometimes off-season holidays mean that you can pay hundreds, if not thousands less for your sought-after time away.
Schools will accept this provided your child isn't in any form of educational difficulty. It's hard to recommend it outright, but if you feel that your child would benefit from it, after a particularly intense social situation or period of educational hardship, it's up to your judgment.
Another benefit of in-semester holidays is that the areas you travel to will likely be less crowded than in the peak seasonal activity, meaning you'll be able to explore your chosen destination more freely and with less tension. Just remember you don't get so relaxed you forget to come back to your normal duties!
Snow Holidays
This is a quirky and unique way to holiday, but it can be immensely valuable if you don't usually get much cold weather where you're from. The cold and snow, harsh, adverse weather conditions, can actually help increase character. Need we mention snow sports? Snow is fantastic because, if you dress warm, snow fights, skiing and snowboarding are some of the most fun activities you can embark on. Just be sure that you gain proper novice training if you're planning on doing this, because accidents can occur, and they can be nasty. This shouldn't scare you though. There are many runs designed for novices that can help even those with the most hopeless of balancing abilities gain some value from speeding down a slope. This holiday also makes for the best photos.
In summary, no matter what you choose, the important fact is that you're spending time with your family. This is a good in itself. Done correctly, you'll return to your daily life feeling rejuvenated, and close as a family unit than ever before. As always, remember to have fun!
*this is a collaborative post*