Finding the right cat sitter isn't just about hiring someone to fill your feline's bowls. Our friends at Rover.com know there's a lot more to consider when it comes to entrusting the care of your cat to someone you don't know. While the growth of the pet sitting industry means there's no shortage of cat-specific search engines, there's still a few extra steps to take to ensure you're choosing the right cat sitter.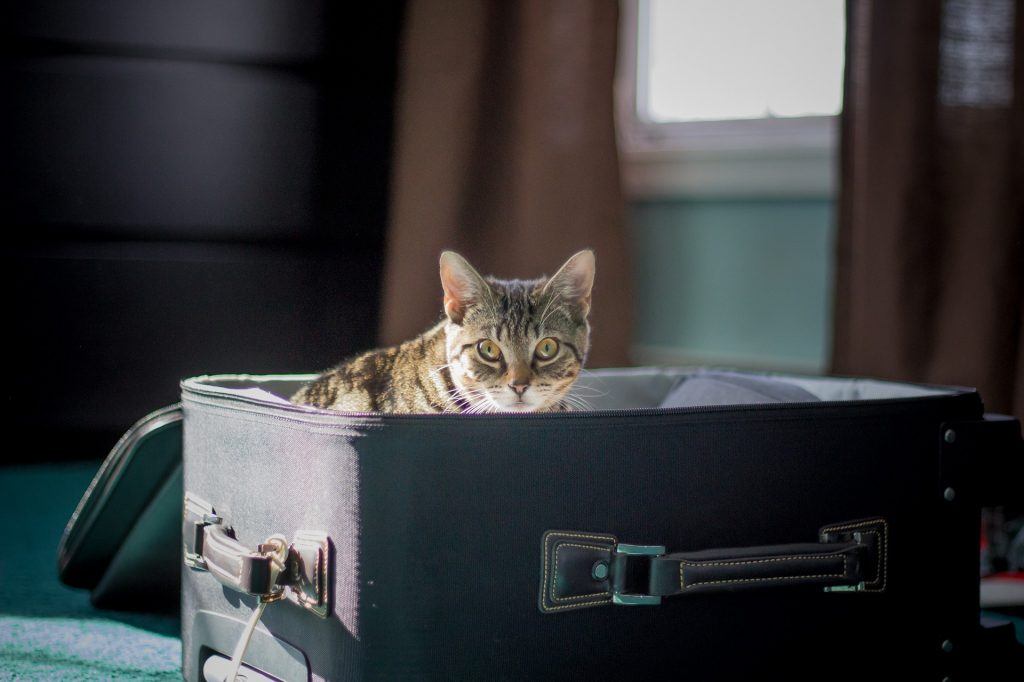 Here's what to consider when wading through your cat sitter options, and what to ask them before hiring one to watch the four-legged ruler of the household.
Conduct a phone screen.
A quick phone call is a low-stakes way to vet (pun intended) the person who may care for your cat. If you connect with a sitter and find them trustworthy upon initial impression, there's a good chance your cat will, too.
Give a house tour before committing to the hire.
An in-person meeting isn't just a chance for your potential cat sitter to meet your cat. Not only will it be useful for this person to have a tour of your cat's domain and get a sense of your little love's routine, but you'll be able to see how well the sitter connects to the whole experience. Do they ask questions? Do they seem invested in learning about your cat's personality and unique quirks?
Do they have cats of their own?
Previous or current ownership is a great indicator of whether they'll be able to respect your cat's space, anticipate their needs, and be responsive to anything that may arise while you're away.
Have they handled cat illnesses or emergencies before?
Whether you're going to be gone for the weekend or a 10-day vacation, if something goes awry you'll want to be assured your cat sitter will be able to handle it. Make sure they know the contact information and location of your veterinarian, and keep any medications your cat may need readily accessible to your sitter while you're gone.
With this cat sitter checklist, you're bound to find the perfect sitter for your best feline friend—maybe even one who loves your cat (almost) as much as you do!
*this is a collaborative post. Image used with permission*