Renovating your home can be an exciting time for anyone, but it can also induce stress and anxiety too if the right steps aren't taken beforehand. While the perfect scenario would be for everything to go smoothly, it's unlikely that every little detail will go according to plan. However, there are many things that you could do to prevent stress levels from rising even higher and also help the whole renovating process be as easy as possible. Here's 7 little things to remember when renovating your home.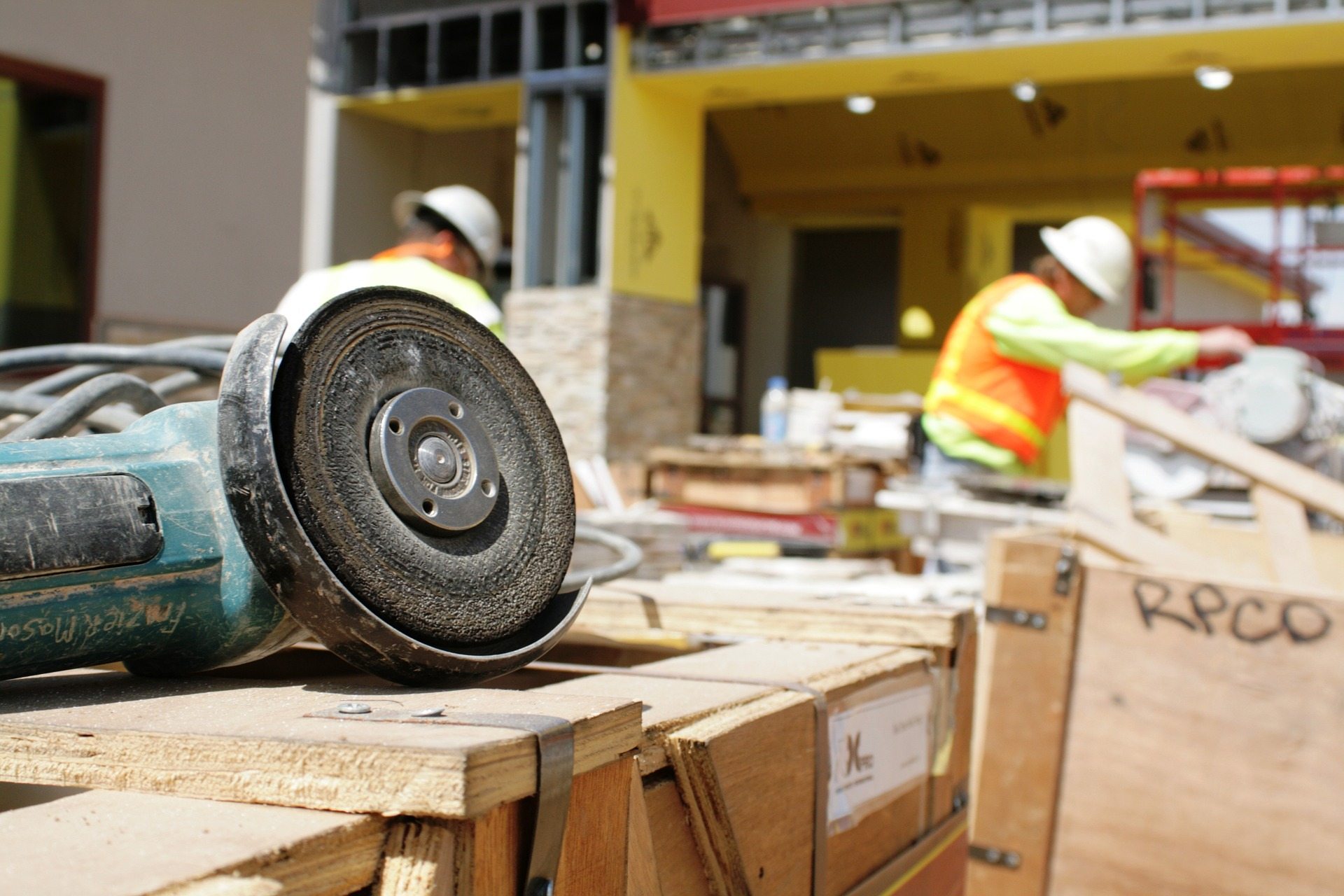 Image from Pixaby
Budget
The first thing to think about it how much of a budget you have to spend on your renovation. To do this you will need to know what the purpose of the renovation is for. For example, you might be knocking one room into another to make the room more practical and larger for everyday use, or you might simply be converting your loft into an extra room for your home. You will need to think about the cost of materials, manual labour, decorating items, flooring, lighting etc. Be sure to sit down and budget everything before taking any steps to avoid large costs surprising you.
Hiring help
While you may be choosing to do the decorating yourself or via family members, it's always a good idea to hire help when it comes to jobs that could pose as a danger. If you're trying to fit electrical appliances it's always best to get an electrician in to do the job to prevent you from hurting yourself. You could find a builder that can build an extension onto your home so that you don't risk harming anyone and also not doing the job properly. After all, you'd rather work be done properly and pay the builder rather than having to fork out again a few years down the line when things go wrong.
Pre-planning every little detail
Even if you're not very artistic, it's always a good idea to sit and sketch out a plan of the room(s) that you're renovating so that you can plan everything down to the last little detail. Doing this will allow you to show any hired help exactly what you want and it will also be much easier for you when you're shopping to furnish your room(s). Don't forget to include colour schemes too to avoid getting things wrong!
Big up on security
This is an important thing to do if you're hiring in a lot of help into your home because passersby might notice that it's easy to gain access to your home. This is especially important if the renovation means that you're not living at home while the renovation is being completed, because trespassers could gain entry during the night when nobody is around. Using secure key codes and alarm systems will ensure that everything inside is safe at all times.
Pack away personal items
Be sure to pack away items that you wouldn't normally want guests to see in your home like toiletries, clothing, ornaments that are sentimental and other items which you'd rather keep to yourself. Even if you're going to be living there during the renovation, it's best to keep everything private to avoid embarrassment and theft. Packing away personal items will also give you the opportunity to declutter ready for when your renovation is complete so that you can begin enjoying your new stylish and practical home.
Stay away from your home if possible
While it's important to oversee all of the work that is being done, staying away for the night will allow you to have a small break from all of the stresses that renovating your home can bring. This is especially important if you have children or pets as the renovation might upset them because of loud noises. Plus, noone should have to live in a dusty home, so stay away at night if possible. If you're able to stay with family then ask around before starting the renovation. If not, simple check yourself into a nearby hotel and let yourself relax at the end of each day's work. Don't forget to budget hotel costs if needed!
Finally, remember to enjoy every moment whenever possible and to take plenty of pictures to look back on in later years. Has anything been missed off this list? Let us know below!
*this is a collaborative post*