Moving into a new house is a time for happiness, excitement, and loads of planning for the coming time. However, don't get so carried away by the excitement that you forget to do some essential tasks after moving into the house.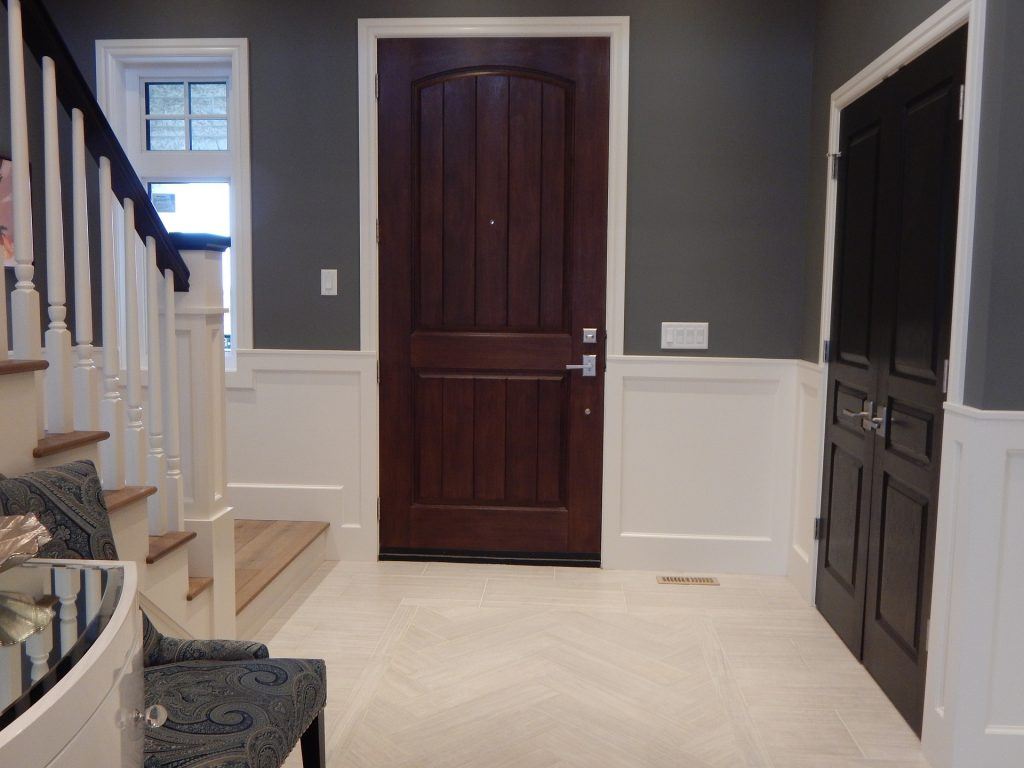 By creating a to-do list, you can make your tasks easier. All you need to do is keep the checklist in a central location so all family members can access it easily. Besides unpacking your belongings, you need to take care of the other essentials too.
Want to have a worthwhile living experience in your new house?
These tips will help you out.
Refinish Your Hardwood
Before going for a hardwood refinishing job, ask yourself if it's really necessary. If it has a rich and deep color, this is a sign that it's not the natural color and may have had a stain on the last time it was installed. The refinishing process can remove stains but also make the floor much lighter, so you should choose a color to match the floor with its original one.
There are multiple finishes available such as polyurethane, penetrating sealer, and varnish. The type of finish you choose for your hardwood floor is determined by your desired look as well as the durability.
Install Garden Sprinkler
Your new home should have the facility of garden sprinkler so your flowers, plants, and the garden grass have access to water the year round.
A new technological addition to this is automatic lawn sprinkler which can irrigate fields, apartments, and condominiums. By saving a considerable amount of your time, it makes it easy for you to focus on other home chores.
A sprinkler installation company not only installs the sprinklers but also takes care of the repair and maintenance later on.
Replace The Furnace Filter
Replacing the furnace filter helps in cleaning the air in your home. If you have never earlier owned a home with a forced-air furnace, you'd be surprised to know that it needs replacement every few months. This keeps it at its maximum efficiency. It also prevents pollutants from entering your home.
The replacement process starts by turning off the furnace and removing the existing furnace filter. You should also draw the airflow direction on the external surface of the furnace so you can always know how to install the filter.
Get Professional Home Cleaning
Undeniably, life in a city can be hectic. And when you move into a new home, you won't have the time to clean your home as tediously as it should be. That's where a professional cleaning service comes in.
From the kitchen stove to the car in the garage, everything is cleaned. Dust and grime are wiped away and the whole house is made presentable so you don't have to worry about cleaning after shifting into the new home.
When you contact Benchmark Cleaning Services, ask them if they use environmentally safe cleaning products. If they do, schedule a day in which the cleaning team can visit your house. Guide them which areas of your house require cleaning services.
Renew Wood
Before moving into the new house, you might want to see if your wooden furniture needs cleaning, repairing, and reconditioning.
Some of the ways in which you can recondition and clean wooden furniture are the following:
Overcoating
Abrasion
Cleaning/washing
Re-amalgamation
Patching
Padding
The furniture polish and wax solutions can also be connected at home using ingredients such as beeswax and mineral oil. If you want to make lemon oil furniture polish, you can take the lemon extract and mix with the desired amount of mineral oil.
*this is a collaborative post*