*this is a collaborative post*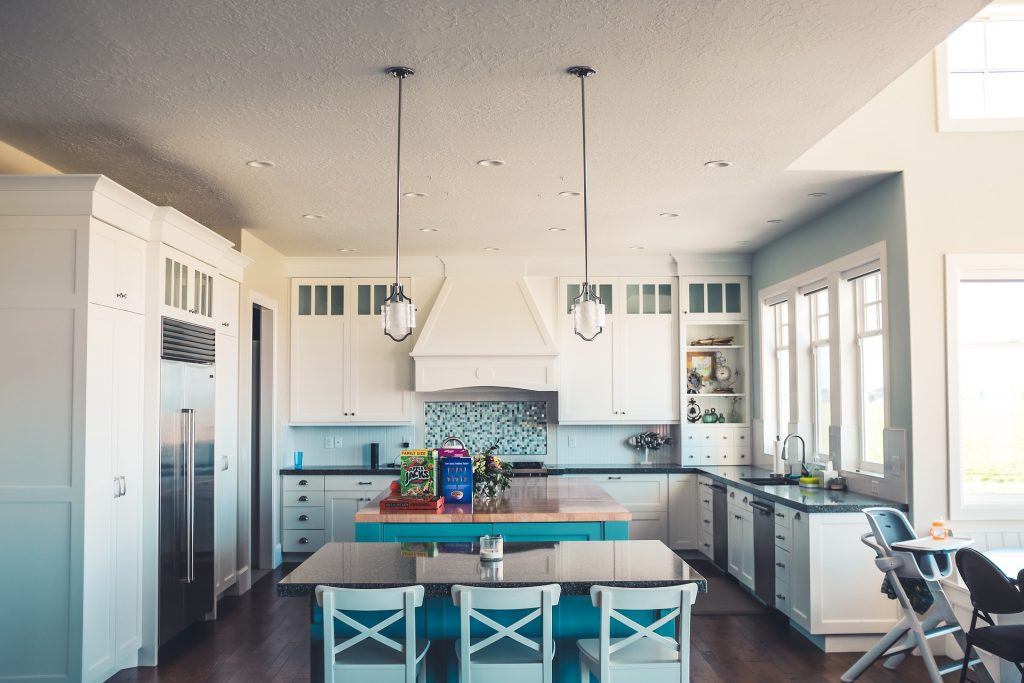 The kitchen is a pretty important room of the house, it's not just somewhere that we cook (or microwave – I'm not judging!) our meals, it's somewhere we entertain our guests, somewhere we catch up with each other after a busy day at work and with the kids, some say it's the heart of every home.
Most of us are lucky enough to have a practical kitchen; decent counter-top space, reliable gadgets and plenty of room to move around. But most of us wish our kitchens were more organised and better decorated! You may not have had the luxury to design your kitchen in the first place – and if you've had children since then, it can be difficult to juggle the aesthetics with safety. But don't worry – here you'll find a few ideas of how you can make the kitchen a little more family friendly.
Your flooring
As I mentioned before, the kitchen gets a lot of traffic and therefore your kitchen floor sees a lot of action: people trudging through, spills and splats, all those dropped spoons and cooking mess! Something like a laminate could make things a little too slippery, so how about a nice rug to keep a little traction? With anti-slip grip of course! Wood floors in the kitchen can look great too, and usually last a lifetime, no matter what you or the kitchen throws at it!
Think about safety
We've all told them, time and time again "no running in the house!" but no matter how many times we find ourselves telling our children this, they always seem to forget! Which worryingly can lead to an injury! You can reduce the risk in your kitchen by covering all your sharp points and edges with corner bumpers. Invest in a couple of door stops too – as this is a great way to stop any little fingers getting trapped in doors!
Introduce a blackboard
Having a blackboard is a way of getting everyone involved in the kitchen! Have the kids help you write down the shopping list, or things that they need to remember before the weekend is out. Leave a loved one a message about something they need to do, or just letting someone know that you love them when they come home. You could head to a shop to purchase a blackboard or why not paint a wall with chalkboard paint and let your little ones be creative.
Make it colourful
Kitchen's have a typical look, which doesn't always leave much to the imagination. But if you and your family spend a lot of time in yours, then why not shake things up a bit? If you fancy a change but don't want t rip out your kitchen completely, then consider painting your kitchen cabinets! Or change up the drawer handles and knobs for something a little more jazzy or colourful?
If you have a kitchen/diner then why not paint that old dining table and old chairs, try a rainbow look or create a shabby-chic style that is the envy of all your guests!