We all love our pets and some of us, take photos of them, to keep memories of the things they get up to, or just because we want to have some lovely photos of them. I take a lot of photos of our cats, particularly our older cat, Layla. She even has her own social media where we share some of her antics.
But sometimes it's nice to have something different and unique to remember our beloved pets, particularly if are no longer with us, but they held a special place in our hearts.
Layla is almost 13 years old and is a tough, grand old lady, and because of her tricky start in life, every day we have with her is precious, and she's full of character, that makes us laugh.
When the team at Arty Lobster asked us if we would like to have a sculpture of Layla made, we weren't going to say no. She is after all, we think, a rather pretty kitty, who would look good in statue form.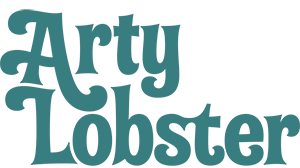 Arty Lobster creates unique 3D printed pet sculptures from your photos. You give us 5-10 photos of your pet, and we create a sculpture in three dimensions on a computer, in the shape of your dog, cat, horse or other pet. Our skilled artists use the latest sculpting software and the process of modelling is completely hand-crafted in order to create a unique sculpture, that is the reason why that only our sculptures reproduce that specific way of looking or that pose that you really are into! We colour the model exactly as your pet. Once we have this perfect copy inside a computer, we use 3D printing technology to make a full colour sandstone sculpture of the pet. This physical figurine is a one of a kind unique sculpture that looks just like your pet. We then post the sculpture to you from London, UK, within 6 weeks. In addition to full colour sandstone, we can also 3D print sculptures in porcelain and even bronze.
This sounds really clever and techy to me. I sent them a group of photos of Layla, and waited for them to work their magic. They keep you updated with their progress and sent me a photo of what they had come up with, based on the images I had sent. If you are happy with what they have created they then get on with the job of producing your sculpture. If you want to make changes or tweaks you can, at this stage.
I was not disappointed when our box containing Layla in sculpture form arrived…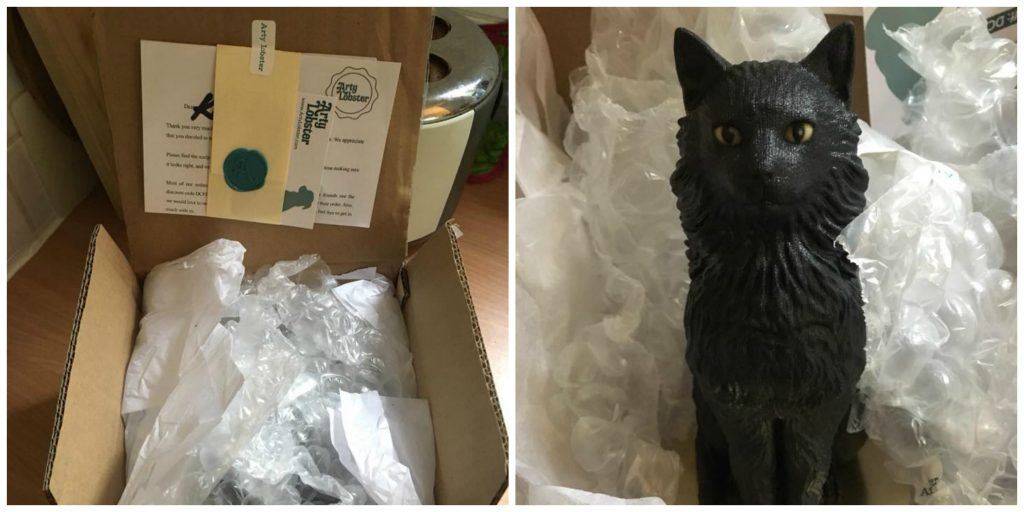 It comes beautifully and well packaged to protect it, and little touches like the seal, to just add to the good customer service experience and as you can see, they really do a brilliant job of replicating your pet in a form that you can display and on opening the box, with the children, the cries were "it's just like Layla, they even have her grumpy face right". Layla is known for her less than amused with life expressions, and they are captured amazingly well in our almost true to life miniature of her.
It's so lifelike and really well made, with all the little details and features of your pet, and if you follow Layla on her own social media you can see she really has been captured with her eyes and fluffiness and even her facial expression.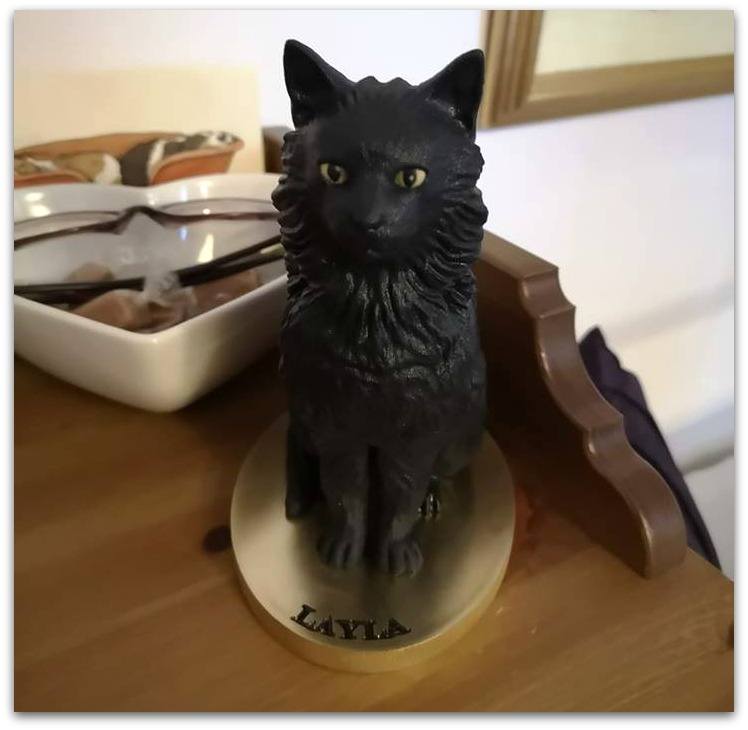 It's perfect and we love it, and it really has immortalized our grumpy old girl, in a form that we can treasure for ever. The only problem we now have is where to put it, to show it off. The children and I can't decided. She is currently residing on my dressing table, but I think she will end up on my desk, so I can enjoy her presence there.
Arty Lobster make a lot of effort to come up with the perfect sculpture of your pet, and each item is unique and made with love and attention to detail. Right down to the last little things, you have a long lasting and lovely ornament to keep of your beloved pet.
If you are looking for the perfect gift for someone who loves their pet, or something different, this is a perfect idea. It would also be a brilliant and heartwarming gift for someone who has lost a much loved pet and would like a long lasting memento of them, to treasure.
And what does Layla think of herself in sculpture form? Well so far, I haven't managed to get her to pose with it, so I can't tell you, she's so helpful, like that. Never work with kids or animals, I say… 😉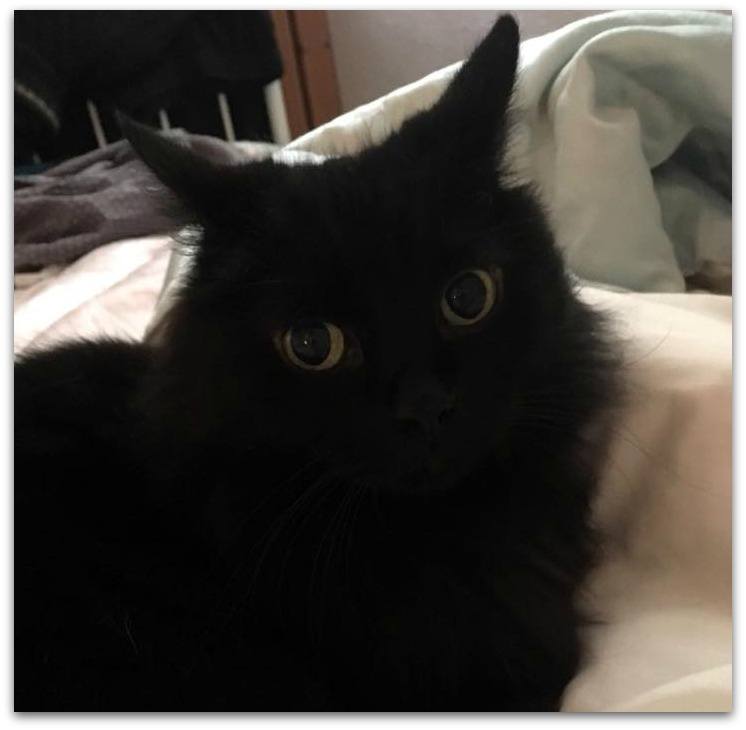 *We were very kindly invited to try out this service, but all opinions are our own. *