*This is a collaborative post with some ideas for easier recycling we hope you find helpful*
If you're passionate about protecting the environment and going green, recycling the waste in your home is a good place to start. Even if your area is not served by a dedicated recycling service, there are simple ways you can use to properly recycle waste.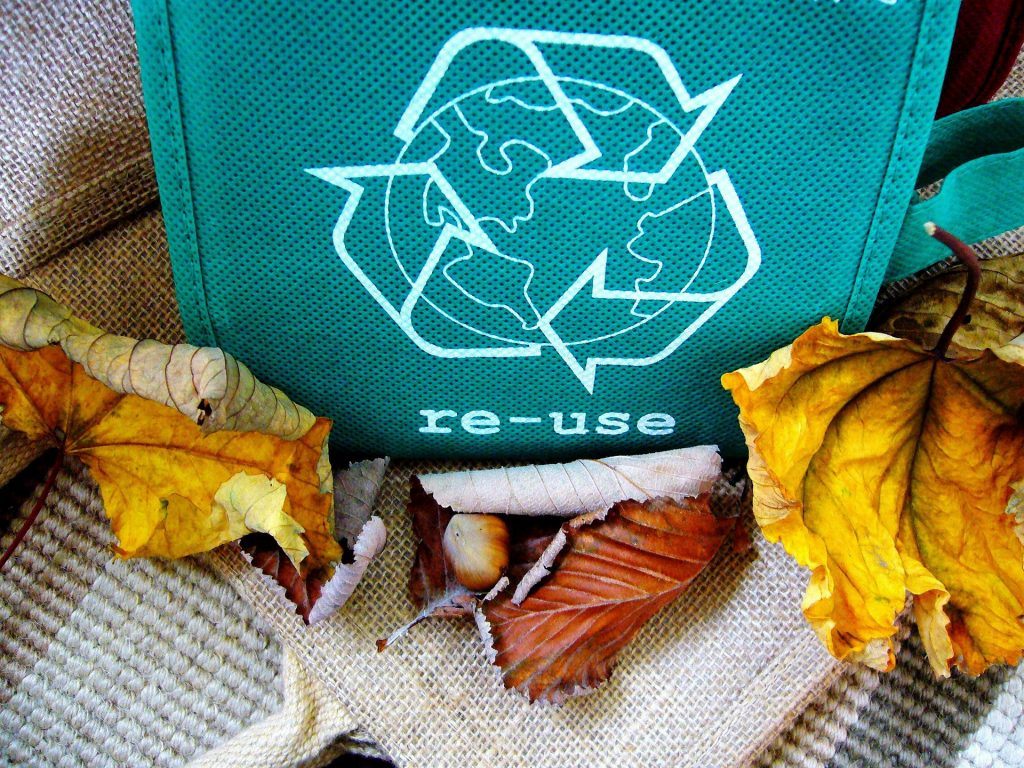 It only takes a little extra effort to keep your recyclables separate from other waste items. And by starting at home, you can continue to build a recycling culture that will spread to your friends and family.
Here are 10 ideas to get you started with recycling at home.
Identify the recyclables
Not all waste is recyclable waste. Begin by determining what you can and cannot recycle. The most common recyclable items you're likely to encounter include:
Plastics
Paper products (paper cups, plates, plain and used printing paper, plastic bags)
Cardboard (boxes, paperboards, and bags)
Glass products (as long as they're not shattered)
Aluminum
Make sure your recycled items are not contaminated with biological waste, chemicals, or other potentially hazardous items. You should check with your municipality for proper disposal of contaminated waste.
Begin with plastics
Most plastic items are good candidates for recycling. Plastic bottles (and other similar items) may have a blue label that indicates whether they're recyclable or not.
Consult the label and your local recycling center if you're in doubt of any particular items. Most plastics designated with the number 1-7 can be easily recycled.
Keep recyclable waste separate from regular waste
To be most effective during the recycling process, keep a separate trashcan for placing recycled items. Simply dumping all waste in one trash can make it harder for you to sort things out later. You may also end up contaminating your recyclables.
Separate trashcans make it easier for your family and guests to place waste items in the right place.
Labels are a must-have
With proper labeling, your family and friends will have an easier time finding where the trashcan is. Labels will be even more important when recycling. If people know where recyclables and regular waste items go, you'll have an easier time separating the two. Have fun with your labels by using self-printed designs.
Separate your recyclables as necessary
You should also properly separate different types of recycled waste. Paper, plastic bottles, and cardboard may all be placed in the same trashcan. However, other items such as light bulbs, metals and batteries should be placed in separate containers.
Because these items require special care when being recycled, place them separately from other regular recyclables.
Use more convenient trash bins
If you have a smaller kitchen, keeping two separate trashcans can take up valuable space. A good idea is to design a unique space for placing recyclables. For example, you can install a pull-out drawer (or a slide out cabinet) for your recycled waste. The pull-out drawer should easily open and close such that it maintains a clean look.
Casters are your best friend
Mobile trashcans are also a convenient way of managing recyclables. Look for trashcans that can be fitted with caster wheels for mobility. With rolling bins, you can easily wheel them out when you have guests over, and move them back into a dedicated trash room (or place them under a bench/table). They're easy to use and they take up minimal space.
Make your bins look more attractive
Because you're looking to recycle, you'll probably have more trashcans in your home. However, your bins don't have to look like plain, rusty trashcans. Liven them up by choosing vibrant colors and designs. For example, match your bins with your floors and walls to create a uniform or contrasting look.
Also, don't be afraid to think outside the box. Explore exciting shapes and designs for your trashcans (such as pedal cans, stainless steel, or hexagonal shapes).
Install hanging bins
Running out of floor space? Take advantage of your walls. Hanging bins are convenient for family and guests to use in your home. They're also within easy reach for people to place recyclable waste. And with proper labeling, you can keep regular waste and recyclable items separate. Just make sure the bins are easy to place on and off the walls.
Prepare enough space for storing recyclable waste before pickup day
Whether the recyclables are being picked up from your home or you're planning to take them to a recycling center, you should dedicate space for temporarily storing your waste. This could be in your garage, backyard, or in a dedicated trash room. Place your recyclables in these areas (when the bin is full) so as to save on space in the home.