*this is a collaborative guest post, which we hope will be helpful if you are considering a new travel adventure*
Swathed in beautiful landscapes, cascading waterfalls and hypnotising scenic views, Dalhousie is a slice of paradise that you cannot miss! Not only domestic travellers, but also international visitors make a beeline to this popular hill station in India for experiencing a soul warming holiday.
About Dalhousie
The quaint town of Dalhousie is located in the Himalayan ranges. This popular hill station in Himachal Pradesh is reputed for its exotic landscapes and breathtaking views. Dalhousie is a beautiful hill station enveloped by five hills – Bhangora, Potreyn, Terah, Bakrota, and Kathalagh. The soothing climate of Dalhousie makes it a perfect holiday destination for honeymooners, newlyweds, vacationers and family groups.
How to travel to Dalhousie?
Traveling to Dalhousie is not a herculean task as you may think. You can reach Dalhousie by bus, train or by air, depending on your choice.
By train – One of the pocket-friendly ways to travel to this hill station is by train. As there are no direct trains to Dalhousie, one has to reach Pathankot, the nearest railway station. Frequent trains are operated to Pathankot from major cities. On arrival, you can either hire a cab or a taxi to reach Dalhousie.
By road – You can also board a bus from Shimla, Amristar, and Jammu and Kashmir, to Dalhousie.
By air – Tourists can reach Dalhousie by air as there are frequent flights to the nearby terminals that include Kangra, Jammu & Kashmir and Amritsar.
Adventure activities in Dalhousie
Dalhousie provides an array of options when it comes to adventure activities. A few of them are mentioned below.
Kalatop – It is the apt place to indulge in paragliding and other activities. The scenic view of the majestic Himalayan ranges from the top is enough to set your heart on fire! Trekking is another famous activity that is most sought after.
Khajjiar – Khajjiar trek is one of the reputed trails that offer spectacular views of the surrounding landscapes, making every step of your journey a memory to cherish!
Bakrota Loop Walk – one of the highest points in Dalhousie is Upper Bakrota. Loop walking is a famous activity in this region that is loved by many. The pathway offers exotic views of the enclosing mountain ranges, ravines and valleys.
Boats cruise – Boat cruising is another famous activity that one must try on his/her visit to Dalhousie. There are many tour operators that offer boat rides at friendly rates.
Food culture in Dalhousie
Dalhousie is dotted with numerous restaurants and eateries that offer comfort food in all packages. From South Indian idlis to Tibetan momos, all types of foods are available at Dalhousie to satiate the taste buds of travelers.
Café Dalhousie – If you love to try some warm pastries, then check out Café Dalhousie. From sizzling pizzas to delicious burgers, you can get an array of food items at pocket-friendly rates.
Kwality Restaurant – From Chinese to Italian, the restaurant offers an eclectic array of dishes that are sure to kindle your taste buds. Chili Chicken Sizzlers and Chicken Saag are a must try.
Old Sher-e-punjab Dhaba – if you are craving for Punjabi delights, then hop into Sher-e-punjab for some famous Punjabi delights. From tandoori to vegetarian biriyani, you can try an array of delicacies.
Tourist places in Dalhousie
There are many places to explore and enjoy in Dalhousie. Some of the top choices include
Satdhara Falls – If you are a lover of nature, then make it a point to explore Satdhara Falls. The tranquil ambience and the breathtaking views of the falls make it a perfect spot for picnicking.
Sach Pass – is one of the reputed mountain passes in Dalhousie. Early July to mid-October is the best time to explore the pass. The journey offers an exotic view of the snow-capped mountain ranges and enclosing landscapes.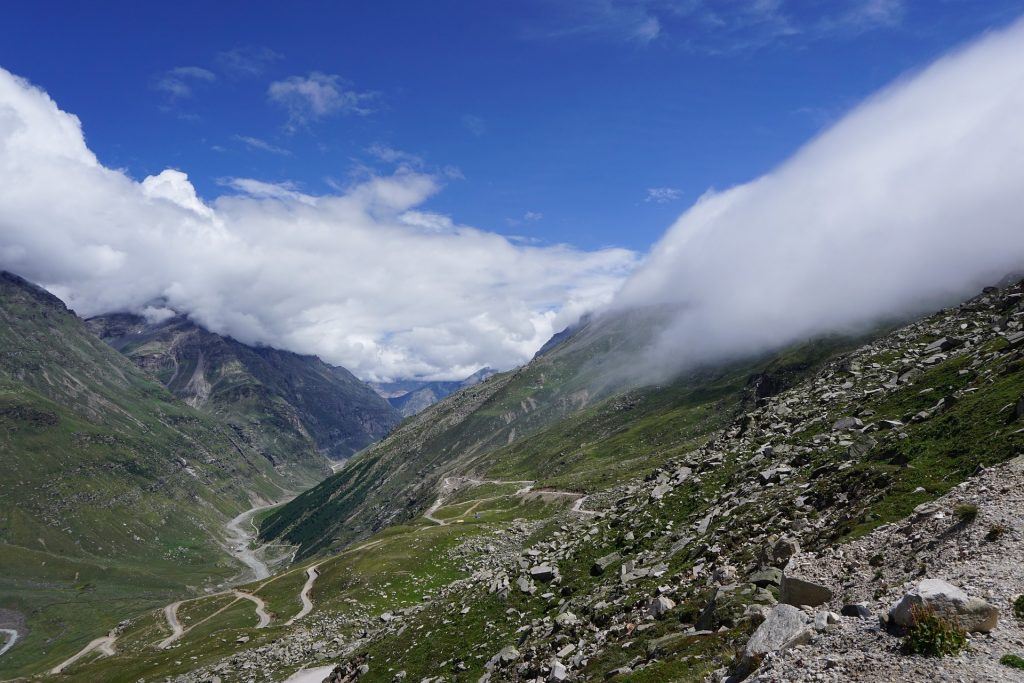 Kalatope Wildlife Sanctuary – Wildlife lovers can check out the famous Kalatope Wildlife Sanctuary. Located along the banks of River Ravi, the sanctuary is home to different species of animals that range from langur to jackal.
Lifestyle and culture of Dalhousie
The people of Dalhousie are famed for their hospitable and cordial nature. They offer a red carpet welcome to guests and treat them as one of their own. Most of them are tribals and belong to various communities such as Kinnars, Pangwals, Gaddhis, etc. The vibrant culture of Dalhousie can be best experienced by taking part in a variety of festivals that are hosted throughout the year. Some of them include:
Minjar Fair
Summer Festival
Mani Mahesh Festival
Haryali Festival
Baisakhi
Lohri
Halda
Where to stay in Dalhousie
When it comes to accommodation, Dalhousie offers some of the best options to suit every wallet. The luxury resorts in Dalhousie are most sought after as they are located amidst scenic environs. The facilities and services provided by the grand hotels in Dalhousie match international standards. Every room is meticulously furnished with modern conveniences that include television, writing desk, study table, laundry bag, etc.