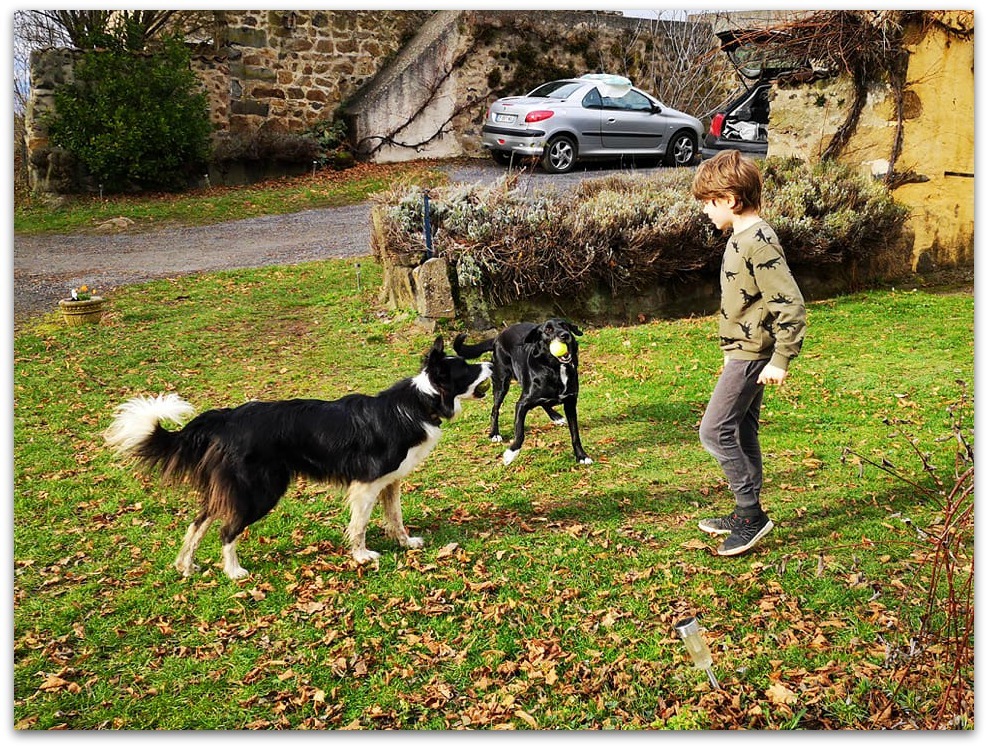 My small son is desperate for a dog. He came to me this morning and said "Mummy, I miss Xena, when can we get a dog?"
This is snap from a less cold day, from our time in France, recently, Xena from Les Hirondelles and her mate. The dogs and boy kept each other busy for a lot of our time there.
It will be soon. We aren't quite there, yet, but soon I think. That doesn't entirely satisfy him, though.
Don't tell the cats, they will not be happy! 😉