Welcome to Spotty's Sunday. This is the  gecko corner of our blog, shared by Matthew with a little help from his mum. Spotty is our leopard gecko who has come to live with us. He is currently almost 11 weeks old.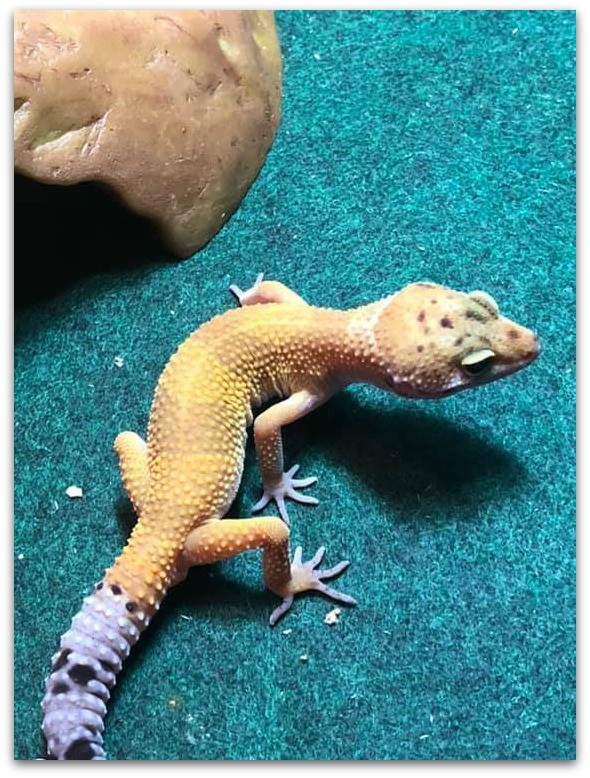 Spotty loves to eat. At the moment he eats 2 hoppers (which are small crickets) every day. I feed him one in the morning and once at night. He gets very excited when he knows I am bringing his food and he is very fast at catching them. He has to catch them whilst they are still alive.
Leopard geckos eat a special type of food. We currently feed Spotty mealworms and hoppers. 
Mealworms are small brown worms. This week we are just starting to give spotty mealworms because you have to wait a couple of weeks before you can give a leopard gecko Mealworms. My mum doesn't like them, and she says they are horrible, but Spotty loves them.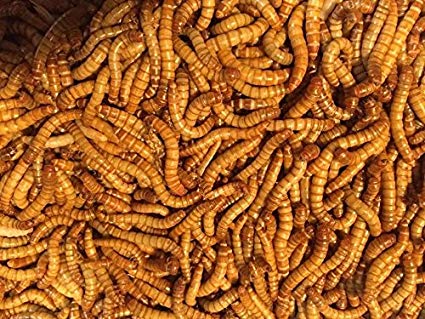 Hoppers are a type of cricket that you need to feed your leopard gecko twice a day. You feed your gecko the size of hopper that is best for it, at the moment, we are feeding Spotty small ish hoppers, as he gets bigger we will get bigger ones. We keep the hoppers in a special tank and feed them fruit and vegetables.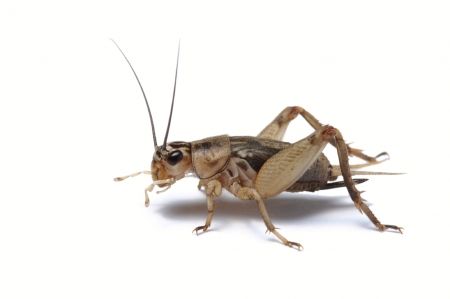 Spotty is a very well fed gecko and loves to eat.
We are STILL trying to get a video of him sitting on my hand. You can see in our instagram from today that he doesn't like to do what he's told when the camera is recording him. He's such a cheeky gecko!
View this post on Instagram
If you would like to keep up with Spotty you can follow what he and Matthew get up to on Instagram or Facebook where we share pictures and blog posts.