Welcome to Spotty's Sunday. Our little corner of the blog for all things Leopard Gecko. Written by Matthew, with a little help from mum. Spotty is our Leopard gecko who is about 26 weeks old. 
This week, my mum and I have been talking about how we tell if a leopard gecko is a boy or a girl. We were told Spotty was a boy when we got him, but he was very young, at only six weeks, and the pet shop said that they couldn't be sure.
You can look underneath a leopard gecko, at their belly and bottom area, to see if they are a female or male. They don't like being picked up and held upside down, so it's best to put them in a container you can lift up and hold so you can look underneath and see if you can see if they are a boy or a girl gecko.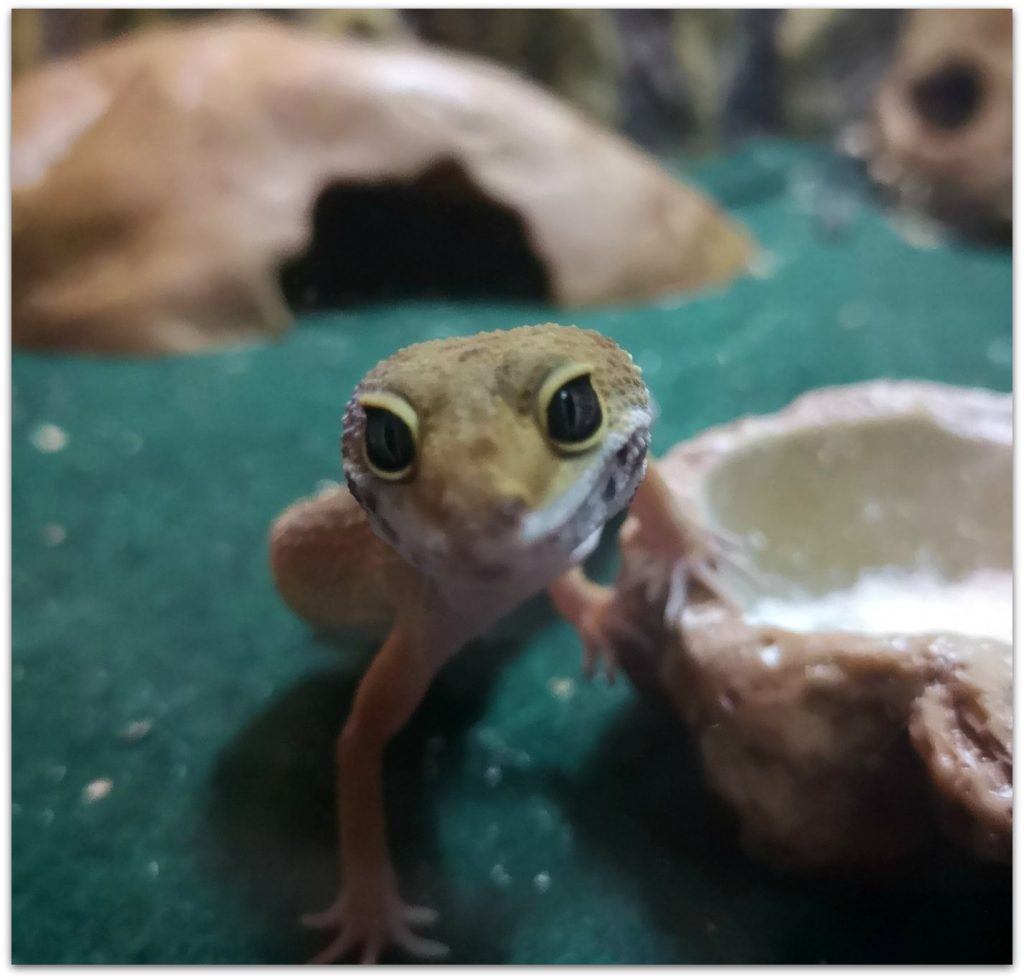 How tell if a gecko is a boy or a girl?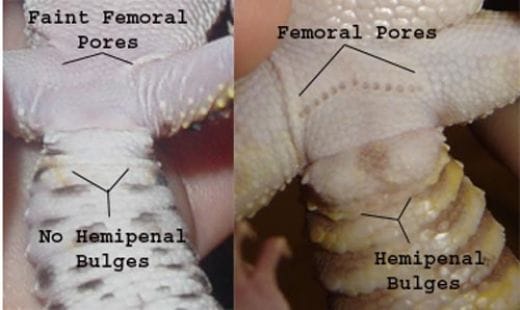 Image from here
A girl leopard gecko has nothing in her bottom area, other than the tiny hole where she pees and poos. A boy gecko has a little line of holes called femoral pores and also some sticky out bits called hemipenal bulges.
We decided to double-check what Spotty was, and had a good look, and we have a surprise…
Spotty is actually a girl. She has no pores or any sign of bulges and at six months old we are pretty sure that he is a she.
We don't mind. She will still be Spotty. We just need to get used to calling her a she not a he.
Now I am trying to get my mum to let me get another gecko, a boy, so we can see if we can breed baby geckos. She isn't that keen at the moment. I am working on that.
Here is a video I took of Spotty before we found out she was a girl. She tried to eat the camera, because she wanted her lunch.
View this post on Instagram
So that's our Spotty news this week.