*I was kindly sent some items to review for this post*
As a family, we have some Christmas traditions. We open one gift on Christmas Eve, we buy Dad silly socks each year. But I also have some personal things I like to do. I call them MY Christmas traditions because they are things I like to do, just for me.
Baking and cooking.
I bake. Every year. I love baking, so I enjoy making a Christmas cake for us as a family, and I also make batches and batches of mince pies for work, for parties and for family to enjoy.
There is nothing more satisfying than baking Christmassy goods.
I also love to be at home and cook Christmas dinner. I know other people find it hard work and stressful, but for me, cooking a big meal, making sure there is something there to make everyone happy and then being able to hand off the washing up and clear up to other people is part of what I enjoy. We occasionally go to other people's homes for Christmas Day, but I definitely prefer to be in my own space and I don't mind how many people want to come over and join us as long as I am in charge in the kitchen.
Baubles
I collect Christmas baubles. Every year, I buy or find, or am given a Christmas bauble. Sometimes my children have even made me one. I have bauble for every year I have been married and a few I have added to my collection too. Some of them are very precious and some of them are very delicate with personal meaning. I also have some that belonged to my mother, which are very special.
This year I have two rather gorgeous and fun baubles to add to our tree. This fabulous Unicorn bauble (if you know me you know I love unicorns)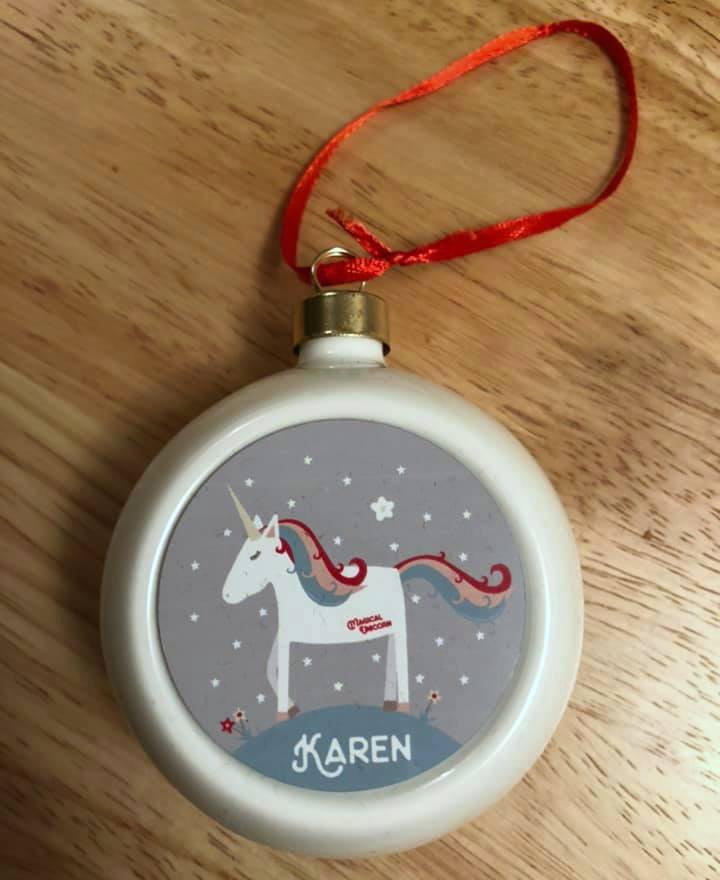 and this rather gorgeous personalised pawsome (did you see what I did there?) bauble and this precious one of our very own grumpycat. This one is particularly special, we have had a tough year with her and some health issues, so immortalising her in a Christmas bauble meant a lot to me. Both of these can still be ordered in time for Christmas.
Christmas baubles to keep and treasure
Advent Calendars
I also make advent calendars something special. Whilst the kids love a chocolate filled kind, and we do get them those, I also like to fill our hand made cloth advent calendar with little things they can find every day. Sometimes it's chocolate, sometimes it's something simple like a lip balm or a new pencil. It's something I have done since they were very small and they love it. I love it too.
I think I have as much fun filling our advent calendar as the kids do checking it each day.
For me, advent calendars are a bit of a personal thing. We didn't have the chocolate-filled type when I was a child, we had the paper card kind that you opened each day with a picture inside. We also had an advent candle, that my mum used to light.
So this year, I have something special just for me, on my desk, is a beautiful, personalised advent countdown candle. It smells amazing, and I am looking forward to counting down the days to Christmas and lighting it each day. This would also make a lovely gift for someone, if you are looking for a pre-Christmas special something.
So simple, but perfect as something different advent calendar style
I also have a fun and slightly different calendar for me whilst everyone else is eating chocolate from theirs. I don't have that much of a sweet tooth, so this Advent Calendar from the Protein Ball Company is just perfect for me to have a little snack treat with my morning coffee!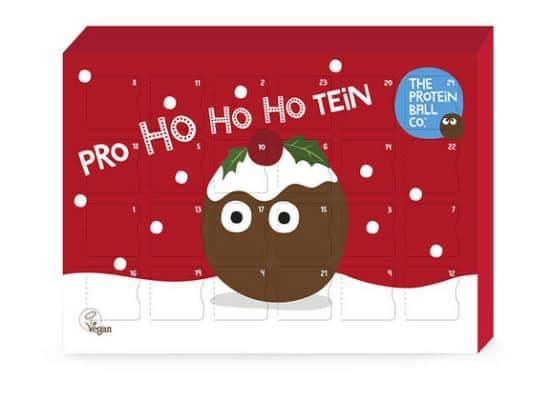 So for me, whilst there is a lot of fun, fuss and festivities to make the most of, I still enjoy some simple things, that make me happy. My Christmas traditions make it all feel more Christmassy.
Have you got any special Christmas traditions that make it feel that bit more special for you?