*This is a sponsored post in partnership with McAfee*
We have some longstanding and special Christmas traditions in our house, and we do things that we did as children, carried on to our own families. I bake lots of Christmas goodies, we make decorating the tree a family affair, and Christmas jumpers are a must.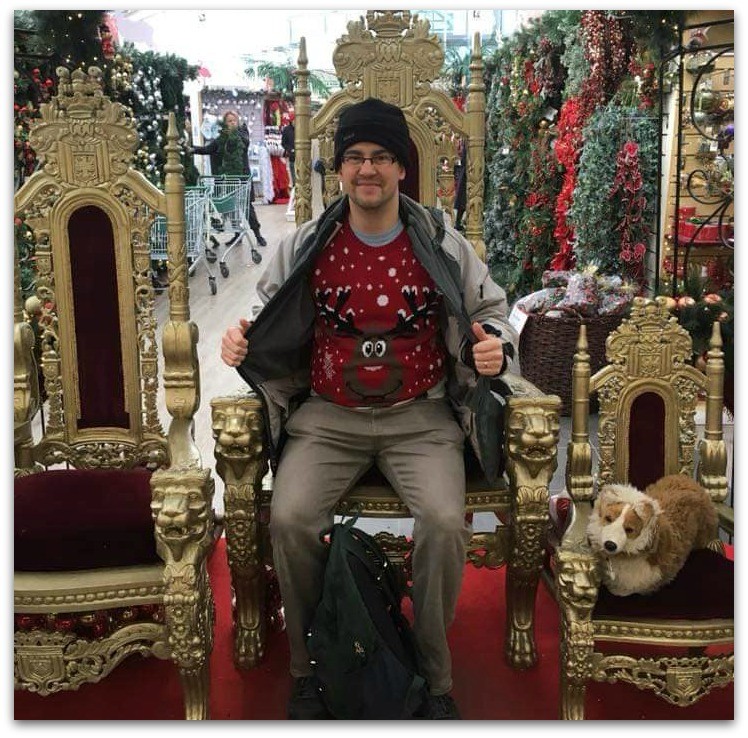 However, certain things have changed and there are now what we call some digital alternatives rather than Christmas traditions.
For example, I tend to shop almost exclusively online for most of our gifts and presents. I buy from a range of small and big business, to have items delivered. It's far easier and more convenient than traipsing round the shops either with my kids in tow, or during my precious child-free lunch break at work. I also do our big Christmas grocery shop online, to have it all delivered at a time that suits me.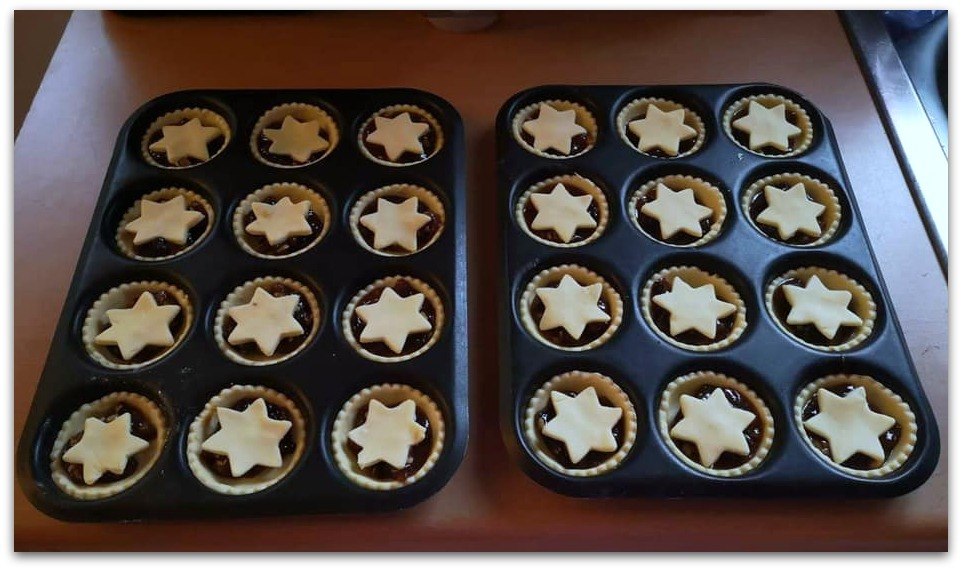 We don't use the phone to speak to grandparents abroad any more, we use video calling where we can see them, and my kids both have online chat accounts so they can chat to their grandparents directly themselves. Paper Christmas cards are a thing of the past. I use an app on my phone to create a digital card that then gets sent speedily to my in-laws, and father who are both abroad. Saving me time, no queuing at the post office, and it arrives when it's meant to. As a family, we tend to stream music via music apps and services rather than listening to CDs and my radio app is on my phone to hear the Christmas Day church carol services live. We might watch a movie on Christmas Day, but it is more likely everyone watches what they want from various devices rather than live TV, like we used to when I was a kid with my family.
A recent survey by McAfee showed how much Christmas has changed in the digital age.
Brits are swapping Christmas calls (down 21% over the past 10 years) and cards (down 13% from 2009) for WhatsApp well wishes (up 44% from 2009)
Meanwhile, caroling (down 18%) has been bumped for streaming festive songs (up 33%), over the past 10 years
As Brits' Christmas habits become increasingly digital, new windows of opportunities open for cybercriminals looking to cash in on insecure devices and connections
18% of Brits were either scammed or know someone who was scammed over the past year
Of these, 40% said they fell victim to an email phishing scam, while 26% fell victim to SMS phishing and more than a third (39%) were targeted by streaming scams
71% of those who were scammed lost more than £500 after experiencing a scam, and 17% are more concerned of scams at Christmastime because money is tighter
All these things are brilliant for saving time, effort and also money, but as someone who is fairly savvy about internet safety, and digital scams I am aware that being scammed or caught out by cybercrime can happen if we are not careful.
Cybercrime can happen to anyone.
Cybercriminals are adapting well-honed methods such as email and SMS phishing to capitalise on people's online habits and increasingly digital traditions. This has resulted in nearly two fifths of Brits (18%) being impacted either personally, or via loved ones, by cybercrime over the past 12 months.
The 81% of Brits turning to online shops this Christmas should be wary of email phishing scams, which may look like they're coming from popular online retailers. Email phishing scams were a top threat for Brits this year, with 40% of those impacted by cybercrime saying they were targeted through email phishing.
Streaming also represents a substantial cybersecurity threat. In the last year alone, more than a third (39%) of Brits said they or someone they know has fallen victim to scams associated with streaming or downloading music, films and TV. This was the highest rising Christmas tradition for Brits over the past 10 years, with 59% planning to stream festive films and TV, and 48% planning to steam music, representing a 74% and 33% increase respectively.
Similarly, SMS phishing has been named the third most common scam of the year, as 26% have fallen victim or know someone who has. For the 75% of Brits planning to send well-wishes via text and WhatsApp this year, it's important to remain on guard and avoid clicking on links in messages, especially if they're from an unknown sender.
Scary, really, when you think that something you are using or doing for convenience could actually cost you more money and possibly emotional stress, in the long term, if you are not sensible and careful. Having dealt with helping a family member recently who was a victim of a phone call phishing scam, I am very aware that people still think that it won't happen to them, but that is simply being naïve and it really does pay to protect yourself and be aware.
But it's not all doom and gloom and you can take some basic precautions to protect yourself and your family and still enjoy your digital Christmas traditions and conveniences.
Never reuse passwords. With just one hack, cybercriminals can get their hands-on thousands of passwords, which they can then use to try to access multiple accounts.
Stop and pause. Instead of clicking on a link in an email, it is always best to check directly with the source to verify an offer or shipment.
Browse with security protection. Use comprehensive security protection, like McAfee Total Protection, which can help protect devices against malware, phishing attacks and other threats. It includes McAfee WebAdvisor, which can help identify malicious websites.
Use a tool to help protect your personal information. A solution like McAfee Identity Theft Protection takes a proactive approach to help protect identities with personal and financial monitoring and recovery tools to help keep identities personal and secure
Simple steps that can give you and me peace of mind so we can get back to enjoying doing the things that make Christmas fun for our families, knowing they are digitally as safe as possible.
Now if I could just get them all to agree about what decorations go on the tree, as easily, then that would be great too…