I thought I would share a peek at our Christmas week. We did Christmas the way we wanted to. Last year, during what was a horrendously traumatic personal time for us, with some serious life stuff being thrown at us, we went away to France, sadly this year we didn't have enough leave to do that, so we stayed home but did things the way we felt was right for our family, instead of trying to run around pleasing everyone else. It is actually ok to do this, I promise.
Christmas Eve was quiet, with friends, a Christmas market, a present opened early by the kids, treats left out for Father Christmas and everyone in bed at a sensible time.
Christmas Day was carols and mince pies at church, followed by helping to cook and eat lunch with a whole lot of people, some we knew and some we didn't, some who didn't have family and some who just wanted to be with other people for the day. It was fun, and we enjoyed it.
Boxing Day was our family day. We ate food we all wanted and our favourites, we watched movies, we went to try and learn to fly the drone the boy has acquired and ate more food.
We also had our annual Disney On Ice visit, which we all love and is a great excuse for me to sing along, and embarrass the children, although they secretly love to sing along too.
And now we have rolled into the weekend and next week it's the tween's birthday and she will no longer be a tween but a proper teenager. I am not ready for that, but sadly denial isn't letting me get away with it.
December is almost over, Christmas has come and gone.
It's been a good one though and just what we wanted and needed after what has been a challenging and very hard year. Us being happy has suddenly become our priority and working towards that is our goal.
I hope Christmas 2019 was kind to you, too.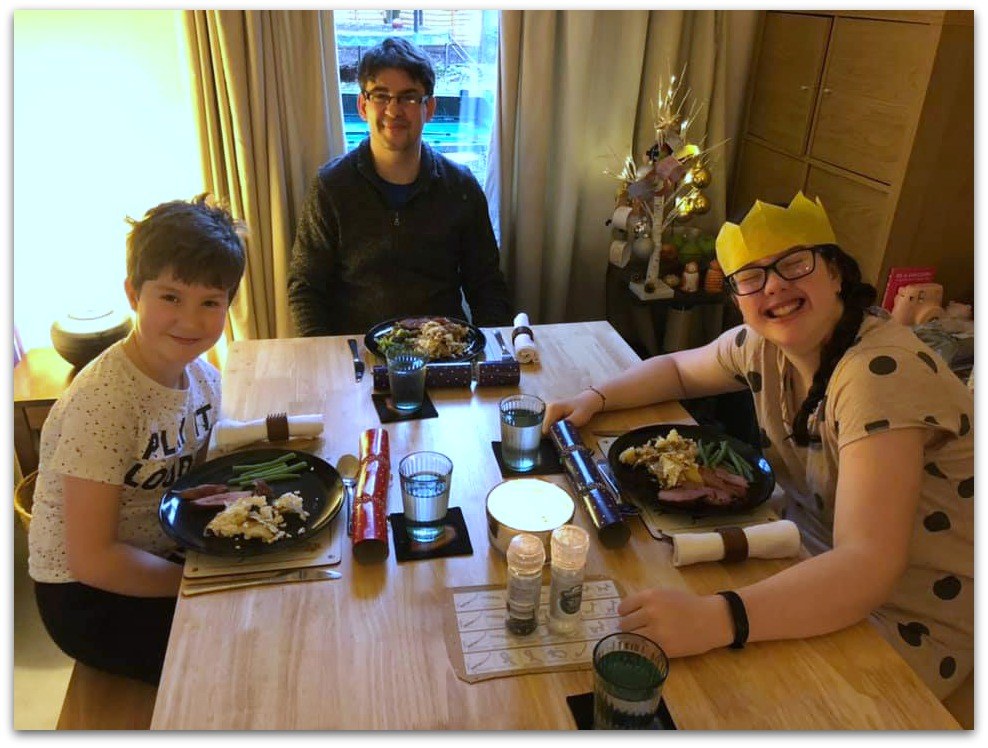 Blurry, no one is dressed fancy, that's not a traditional Christmas Dinner, and some of us were still in our pj's but it was relaxed, happy and just what we needed and wanted.
You can see what we got up to in our cram it all into three minutes video…