*This is a collaborative post*
While a family road trip is often full of fun, they can swiftly turn hectic. However, having kids come with you on a family road trip isn't the only challenge that you will have to take care of.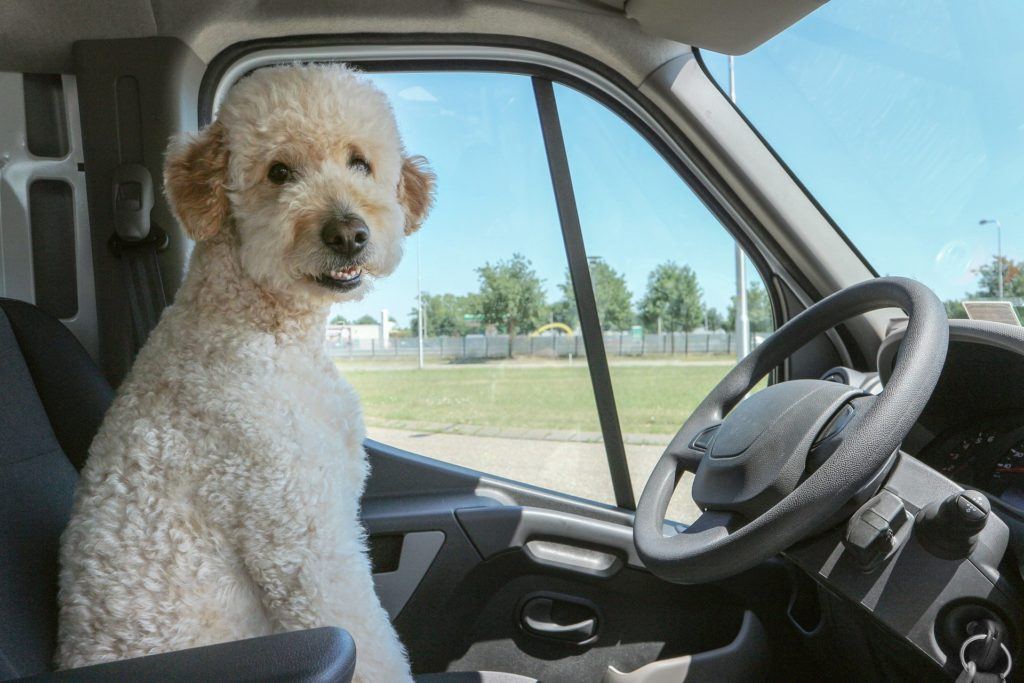 Most pet parents can't stand the thought of leaving behind their four-legged tail-wagging friends.
Basically, a family trip involves ample planning. You should have a clear understanding of what your kids and pet will require during the trip, have adequate finances in place, and ensure that you have all the necessary plans completed upfront.
This involves packing all your bags, your gear depending on the kind of trip and food e.g snacks for your kids and pet foods such as Purina Pro Plan All LifeStages Chicken and Rice.
However, it's of utmost importance to remember that to be fully prepared for a road trip means more than just packing your bags. You need to know how to ensure that not only are your kids and pets comfortable but safe as well.
Here are some tips to keep in mind:
1.Schedule a Service Checkup
Whether you are planning to use a truck, van, or any other vehicle, it's always important to, first of all, ensure that your vehicle is in top shape before heading out on a road trip. Of more importance is to guarantee that your vehicle won't breakdown if you are taking your pet or kids with you.
If you are unable to do the basic checkup yourself, you can always seek the services of a professional mechanic. Ensure that your vehicle's pressure, fluid, light wiper blades, and air conditioning are in good order. You can always do this prior to heading out on the trip.
However, it's always advisable to schedule regular vehicle check-ups. This way, you will be guaranteed that your family and pet will have a good time, by not experiencing any breakdowns.
2. Prepare for a Roadside Emergency.
While on the road, numerous things can go wrong. And if you are on a family road trip, the strenuous days of driving can lead to the unexpected.
It's only fair to ensure that you are well prepared for any roadside emergency if you decide to hit the road with your family and pet. But how can you be prepared to handle a roadside emergency?
One of the best things is to have an emergency kit with you. Apart from having the kit, ensure to have important emergency contacts saved on your phone. These can include contacts for your insurance company, police, and mechanic.
3. Ensure to Buckle Up
As mentioned before, safety should be your prime purpose when on the road. When traveling with your kids and pet, always ensure to properly buckle them up.
Ensure to have child safety seats, booster seats, and cages for your pets. Once you have all these, ensure that they are all safely buckled up once you hit the road.
4. Always Share the Road
It's always the norm that you will organize a family road trip during a warm season. With such weather, you can always expect to have different vehicles on the road.
With many vehicles on the road, chances for getting an accident are always high. Therefore, you should always be on the lookout for bicycles and motorcycles. Allow all vehicles a safe distance while driving on the road.
5. Avoid Any Distractions
According to recent data, close to 3,166 people died due to the distraction associated with road accidents in 2017. These numbers were considerably high in 2018 and 2019.
Don't be part of these statistics. The bad news is that traveling with your kids and pets increases the chances of distraction when on a family road trip. It's, therefore, important to lead by example and avoid any form of distractions, either from fellow motorists, your kids, or pets.
You can as well go ahead to learn different ways of breaking common habits that may cause distraction when driving.
6. Don't Feed Your Pet or Kids Before The Trip
While it's important to ensure that your kids and pet are well fed during a road trip, you should avoid feeding them right before the trip.
This is to avoid any distractions in the form of stopovers during the trip. Ensure to feed your kids or pet 3-4 hours prior to hitting the road.
7. Ensure to Have a First Aid Kit
Just like safety, ensuring that your kids and pets remain in prime health condition should be a priority. A first aid kit goes a long way in ensuring that you quickly manage any injuries sustained during the trip.