The first-of-its-kind international study explores the impact of confinement on pets and owners
Cats and dogs are providing essential emotional support for isolated owners during the coronavirus pandemic, according to a first-of-its-kind, in-depth study exploring the impact, the confinement is having on pets and people.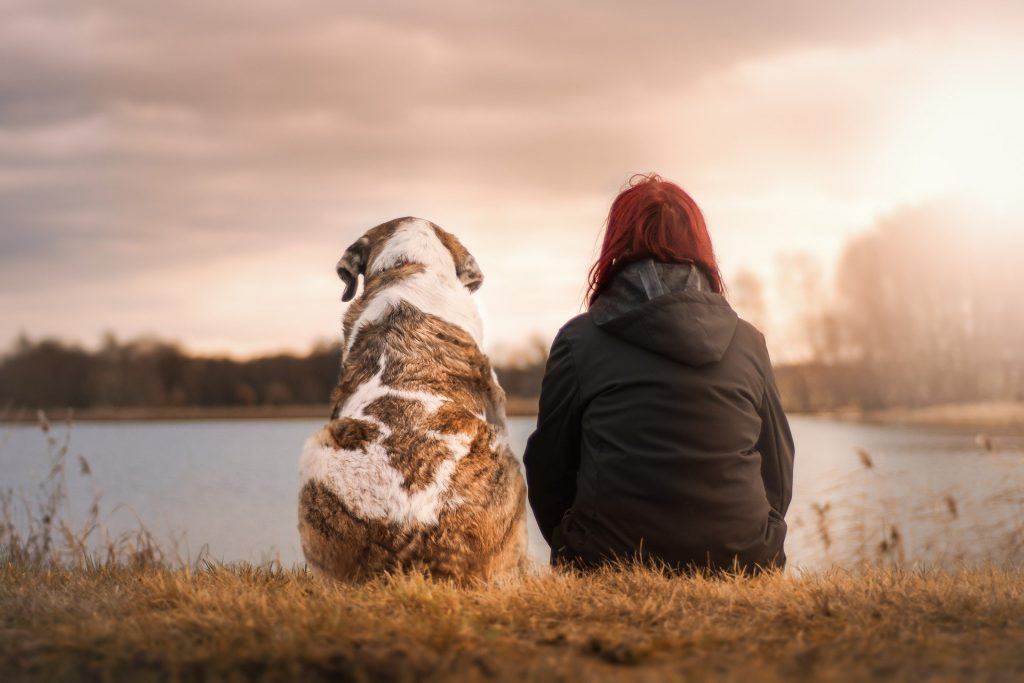 The study revealed the confinement had had an emotional impact on around 60% of UK households, with a similar percentage (58%) of pet owners saying they had received more comfort and support from their pets now than before the pandemic. Almost half (45%) of dog owners and over half (53%) of cat owners cuddle or hug and talk to their pets more often, and 15% more regularly share secrets with their pet that they wouldn't tell anyone else.
The research, which has so far surveyed more than 8000 households in the UK, Spain, and Italy, was led by veterinary behaviorists Dr Jon Bowen from the Royal Veterinary College (London) and Dr Jaume Fatjó from the Affinity Foundation for Animals and Health, Autonomous University of Barcelona, in collaboration with pet tech company Sure Petcare.
Dr Jon Bowen from the RVC, said: "In this study we found that pets are counteracting quite a lot of the pressure people are currently facing, helping them to get through the confinement. "The level of positive support people are getting from their pets is helping to mitigate the effects of the lifestyle changes and emotional stresses that are harming people's quality of life."
"Our study has shown just how quickly people have turned to their animals as a major source of comfort and security when they are away from family and friends."
The study also found that while owners were getting much-needed support from their pets during the confinement, more than a third (37%) of dogs were coping less well showing increased signs of stress, nervousness, irritability, frustration or attention-seeking.
Dr Bowen said: "Dogs with existing behaviour problems or with a worse owner-evaluated quality of life are less likely to cope with the confinement.
"There are many reasons why a pet might be struggling during this time. Some may find it difficult to adjust to the lack of routine or walks, others maybe simply getting too much attention and therefore finding it hard to deal with the increased emotional demands from their owners. Dogs are also closely bonded to us and can feel our tension and negative energy. This can often make them feel distressed or unhappy.
"Fast forward a month or two and there is a real risk that the stress and anxiety signs we are seeing now will lead to more serious problem behaviour in the future. The key is to put in some preventative measures now to help them adjust as much as possible when life gets back to 'normal'."
Another cause for concern is the increase in the number of food treats owners were giving their pets. Almost a quarter (23%) said they were giving their pets more treats since the confinement, sparking concerns over obesity issues in the weeks and months ahead. This is despite the fact that 24% of owners were worried about the levels of exercise they were able to give their pet.
"These new habits may be hard to break," said Dr Bowen. "Pets will come to expect more food treats, and it will be hard for owners to stop giving them after the confinement."
Pet owners are already looking ahead to the problems they may face after the lockdown, with 30% of dog owners being concerned about how their pets would adapt to 'normal' life after the confinement.
Other key findings from the UK research:
54% are playing with their dogs more now than before the confinement.
41% said their dog and 46% said their cat helped them get through tough times more now than before the confinement.
42% of dog owners and 49% of cat owners were worried about having access to veterinary medicines and treatment.
Dogs were going on 22% fewer walks, and walks were about 25% shorter.
63% of households reported a worsening of their quality of life.
56% felt the impact of the confinement had had a strongly negative emotional impact on their household.
Dr Bowen concluded: "We wanted to bring our findings to the attention of those with dogs and cats so they can be aware and prepared for some of the issues they may face with their pets during and post lockdown.
"Pets don't understand what is happening. It's important to remain calm around them and stick to your pre-confinement routine as much as you can or adapt in ways that will work for you and your pet. This will help alleviate further anxiety and negative behaviour."
Research methodology
The research, which looks at the impact of the confinement on pets, people and the relationship between them, was carried out online in April and May 2020 by veterinary behaviorists Dr Jon Bowen from the Royal Veterinary College and Jaume Fatjó, Affinity Foundation for Animals and Health, the Autonomous University of Barcelona in collaboration with Sure Petcare.
More than 4500 dog and cat owners in the UK, 1500 in Spain, and 2000 in Italy have taken part so far, making it one of the largest pieces of academic research of its kind. 
The study will be ongoing throughout the confinement period, with data and insights regularly updated.  The research will also be carried out in France and the USA in the coming weeks.
About Dr Jon Bowen
Dr Jon Bowen BVetMed DipAS(CABC) MRCVS is a graduate from the Royal Veterinary College in London, where he is now an Honorary Lecturer and Head of Behavioural Medicine Referral Service.
As well as his clinical work, Jon conducts research into naturally occurring animal models of human psychiatric problems and the human-animal bond. He has contributed to a number of books on behavioral medicine and is a regular speaker at international conferences.
Tips on supporting your pets during the confinement: www.surepetcare.com/en-gb/advice-news/news/support-your-pets-during-coronavirus-confinement
Complete the UK survey at: www.rvc.uk.com/covid19-pet-research to help them work on Pets providing essential emotional support to isolated owners during coronavirus. We have, our pets are very important to us, emotionally so we want to help learn more about how Covid is affecting the relationship pets and owners.