We hope this collaborative post with some tips on throwing a virtual baby shower like a superhero is helpful.
In a world where social distancing is now the norm, more and more people have been using the web to connect to friends and family. So with all the milestones and important upcoming dates that just can't wait, it's really no surprise that people have started to organize virtual events as a solution.
When it comes to baby showers, a baby's arrival can't be put on hold so neither can the baby shower. Fortunately, there are ways to do it online that make it easy and actually come with some added perks too! It's not hard to learn how to throw a virtual baby shower you just need to be organized and to pay attention to the small details. So, what do you need to know to plan this special event?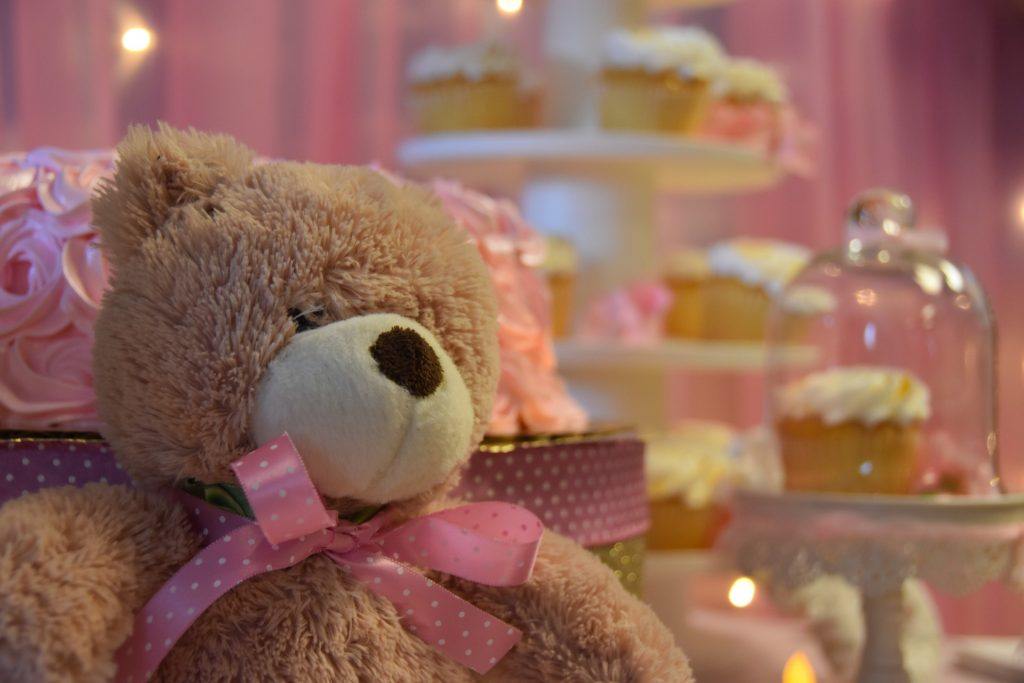 What is a virtual baby shower?
Baby showers and virtual baby shows are surprisingly similar in many ways, the main difference is that your loved ones will not be in the same space as you but will attend virtually instead. You can have a video chat with as many of your friends and family as you want. Which is especially useful if some of those family members or friends are spread across the globe.
Since people will not actually be there, it might make things a bit different, you might miss some things but others will make the experience more pleasant. You won't need the refreshments (except for yourself!) or to worry about the decor or fancy clothes which tends to make a virtual baby shower a bit more casual- you can even wear sweatpants if you like!
According to Baby List, it is worth noting that a virtual baby shower does not necessarily have to replace a real life baby shower. It will not be the same. It might feel weird – that is alright, it is different and everyone is still adjusting to the idea of connecting online being a part of our daily lives. You might ask yourself – should I write down some topics to avoid conversation lulls? Should I play music? Should I open the gifts or would that be strange on camera?
It's okay to feel that way and your guests will understand that. Most people are not used to this relatively new territory and have no idea what to do or how to react, it is perfectly normal to feel nervous about it. See the bright side though. You can record everything and more importantly, some of your guests may not have been able to attend anyway, especially if they live abroad.
Best parts of a virtual baby shower
Throwing a successful virtual baby shower involves understanding everything that goes into it. While it does not feel like a real life baby shower, there are plenty of fantastic things about it too that you will love.
Party while social distancing
Based on What To Expect, this is one of the best things – you can come up with a virtual event and enjoy a party while respecting the rules put in place during Covid-19. You can invite as many people as you want -12, 120 or even 250!- while keeping everyone safe and healthy.
Forget about traveling
There is no need to travel – you or any of your guests. Some of your guests would have had to have come from another city or even country. Come up with a good baby shower idea and there will be no need to travel – except for maybe to the living room!
Save some money
For your baby, of course! Learning how to throw a virtual baby shower will save lots of money and stress. An event can be stressful and messy. You'd be spending money on the venue, the food, the decor and not to mention the time you will be spending to get everything set up!
Simply Made Fun agrees that when online, there are no restaurants, no mess, no cleanups. Some platforms allow small conferences for free, while others require a payment – way more cost efficient than an actual restaurant. The only other expense you might have are gifts for winners of games, should you choose to have prizes, this is up to you!
Now that you understand a bit more about a virtual baby shower and the benefits of one, find out how to throw a virtual baby shower by the book. What steps do you need to follow? What should you pay attention to?
How to throw a virtual baby shower step by step
Like with any event, the key is in the organization. Make sure to start planning early!
Choose the platform
This is the most complicated step out there, especially if you are not technology literate. Nothing to worry about! This is simply the platform you and your guests will use to connect with each other at your successful virtual baby shower.
Some platforms will do most of the work for you. They will set a virtual room, provide some décor solutions, games, invitations and so on. A simple search over the Internet will bring in lots of results but Martha Stewart, What To Expect and Baby Center recommend WeBabyShower.
Such platforms will not provide video conferencing though – this decision is entirely yours. People use various services and most of them are free – Skype, WhatsApp, Instagram, Zoom and so on. Zoom is one of the top rated ones because it allows more people in.
Get a helper or a co-host
Most platforms – including WeBabyShower – will allow you to set a host. This will probably be you or whoever pays. You can also get a co-host to help you during the process, very similar to having someone help you with an in person shower. The co-host has access to a bunch of settings and one of them involves decorating.
It can be your friend, a family member, anyone you like really. Of course you can always do it by yourself as well if you have plenty of time on your hands.
Choose the design
Most video chat services will allow you a conference video call, but a baby shower platform will take things further. You get a virtual room, decorations, gifts and so on. You can have plenty of fun customizing the perfect space for you and your guests.
There are lots of designs and presets to choose from – you can also add plenty of your own spark to the space.
Decide on the registry
When it comes to gifts, some people will choose to send you gifts by mail. You can decide whether you want a registry or not. A good online platform will connect to online registries, so your guests can get you what you really want with no unexpected surprises.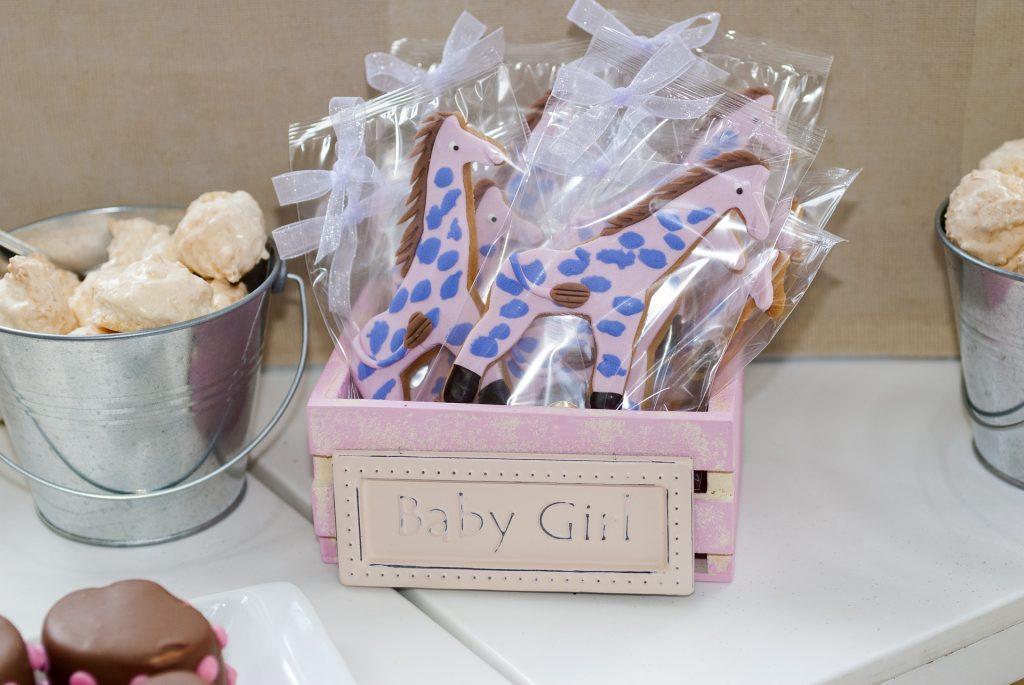 Get to invite your friends
This is the final step of your customization – the actual invitations. You will need to find a good day for everyone to attend. Evenings are normally better, as most people work during the day, however platforms like WebBabyShower allow the shower to be ongoing so you can have multiple video chat dates if you like as well.
When creating the virtual invitations you can come up with your own design or choose a preset. Send your invitations and keep track of everything. WeBabyShower will even let you see who has already opened the invitation.
How to make virtual baby shower invitations
While you can come up with real life invitations and post them, the virtual way is more efficient, faster and cheaper. After all, the whole event is held over the Internet, so you might as well do everything in the same manner.
You can invite people yourself, one by one. Do it by email or over social media platforms.
While most people will be aware of an incoming invitation, some might be surprised – make sure you know their working schedules if you plan to surprise them. Explain the reason behind the invitation and add a few details. You can mention the video chat day and time and the gift registry of course.
The host and co-host can be mentioned too if you feel like making your invitations more formal.
What happens in a virtual baby shower
Learning how to throw a virtual baby shower will help you understand what will happen in a virtual baby shower and will help you throw a real one if you want to eventually have one in person too.
Guestbook messages
This is a joyful step during the virtual shower; a virtual way for everyone to send you good wishes. A virtual guestbook can be signed any time and there is no worry about people forgetting as they can always come back. It's a great keepsake and super easy to look at any time!
Games and bets
This is one of the most exciting parts in the process. Just like in real life, there might be some conversation lulls here and there. Keeping people active and engaged is probably your main concern – but don't worry, you can still play games at a virtual shower!
There are lots of games and ideas to play with your friends – they do not necessarily have to be baby related. This is the part that demands a bit of homework upfront. You can also take a few bets. For example, your guests can try betting on the gender – a great idea if you want to be surprised. They can also bet on the name or birthday of he baby!
Gifts and presents
Last but not least, the gifts! You can choose to do this however you like. Gift openings at a virtual baby shower might feel a little awkward – you can open gifts in front of a camera after receiving them from guests by mail. There is nothing to feel weird about and this is the closest you can get to the real thing. Conversations will carry on between guests while you are opening your gifts just like in a real shower.
If the spotlight really isn't your thing, guests can always buy gifts and open them themselves, in front of you. They can then send them to you later by mail.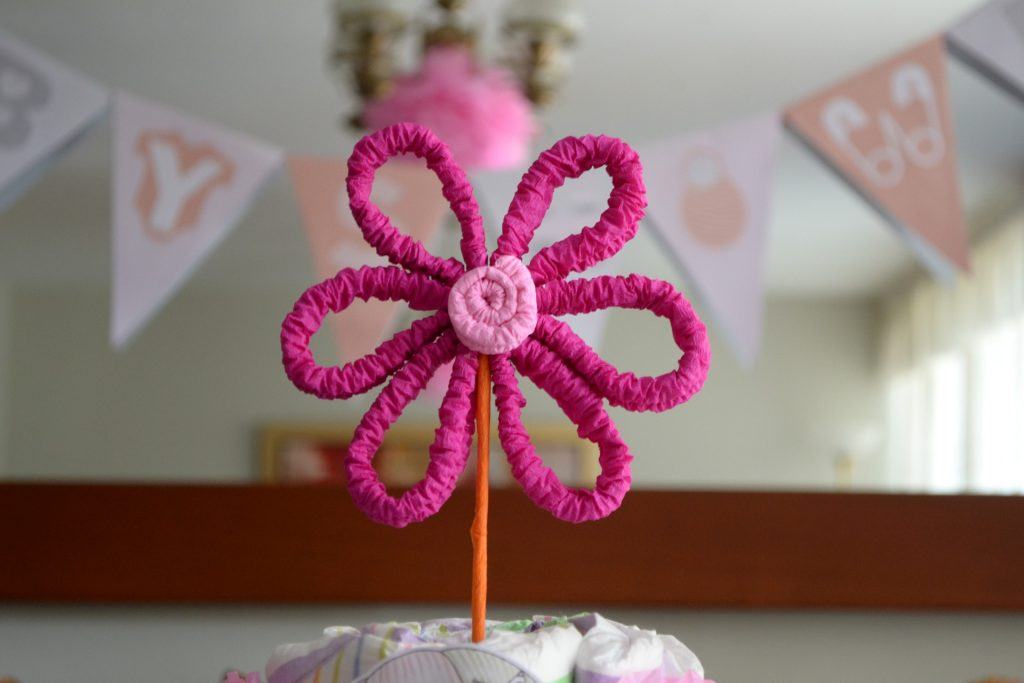 Tips and tricks for a good video chatting experience
Unexpected situations may arise during a video conference, but most of them can be prevented or kept under control if you get ready for any scenario.
Most importantly, make sure your Internet connection is flawless. In other words, try to reduce other online activities. If you want to watch a film later, make sure you are not downloading it during the conference. Ask your partner to keep off the Internet too. The speed will split over multiple devices based on the things they do, so stick to the video call and nothing else.
Other than that, no matter what application you use, get something that is compatible with most devices. For example, FaceTime is only suitable for Apple gadgets. If some of your guests use Android, they will not be able to join. Instead, WhatsApp, Zoom or Skype are compatible with most operating systems. Most of these applications can be used over computers and laptops too and not just smartphones or tablets.
Get a good camera or webcam and make sure you get some natural light. Avoid having a light behind you, as your guests will not be able to see you. In terms of noise, clear out background noise or no one will understand you.
Last, but not least, make sure you have plenty of battery and perhaps keep your charger nearby.
Conclusion
Bottom line, you do not have to be a genius to learn how to throw a virtual baby shower. Granted, it does not feel like the real thing without your guests by your side, but it does have a bunch of benefits and can be an amazing party if you do it right and follow each step by the book.
​