*This is a review post, we were kindly sent some Jumping Clay to try*
I am a huge fan of products that help with creative and sensory play and Jumping Clay is the perfect tool for this.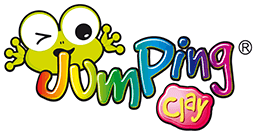 The World's Best Air Drying Modelling Clay
It is impossible to describe the texture of this magical modelling material until you have felt for yourself. We pride ourselves in developing the lightest, softest, and safest clay in the world. Here are some of the amazing qualities making JumpingCLAY one of the world's leading Kids Air Drying Clay brands. 
JumpingCLAY is a jasmine scented, mess-free clay that when you roll into a ball, bounces when thrown or dropped. It is 100% safe & non-toxic composed of water dissolving fillers that allow the clay to dry at a steady rate, preventing any cracks from forming, or it falling apart during the process. 
Soft & Light
Air Dries naturally (no need to bake)
100% SAFE & non-toxic
8 extremely bright colours
Mixes like paint
Adhesive free – it sticks to itself
Completely MESS – FREE
Jasmine scented
It BOUNCES
Sounds good? We say let's put it to the test. Mum likes the sounds of no mess, no baking, non sticky and great for kids to play with. The kids like the sound of anything that allows them to get creative and have fun…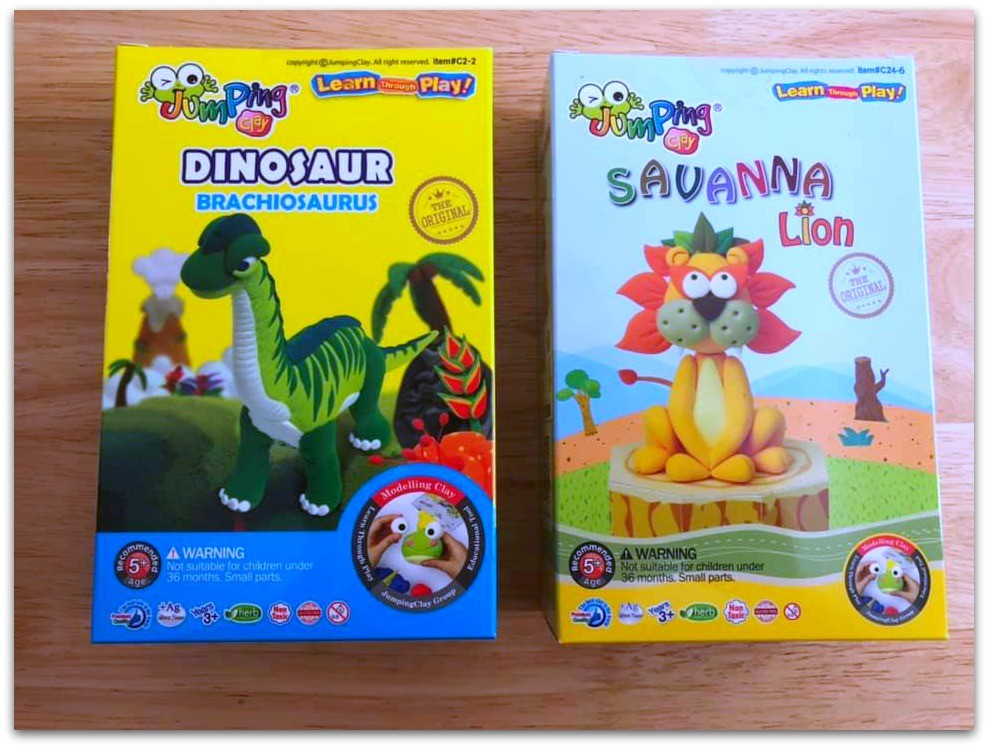 I have to say we have BEEN very impressed by Jumping Clay and what it can do and what you can make. You can buy kits to make specific things, from dinosaurs to miniature food, to fun looking characters, or you can get sets of colours to go wild and create anything you want.

The clay is soft, and has a lovely texture and smells really nice, which is unusal for clay or playdough type products, and it really is mess free. It doesn't stain, stick to surfaces or clothes, and it cleans up eaisly.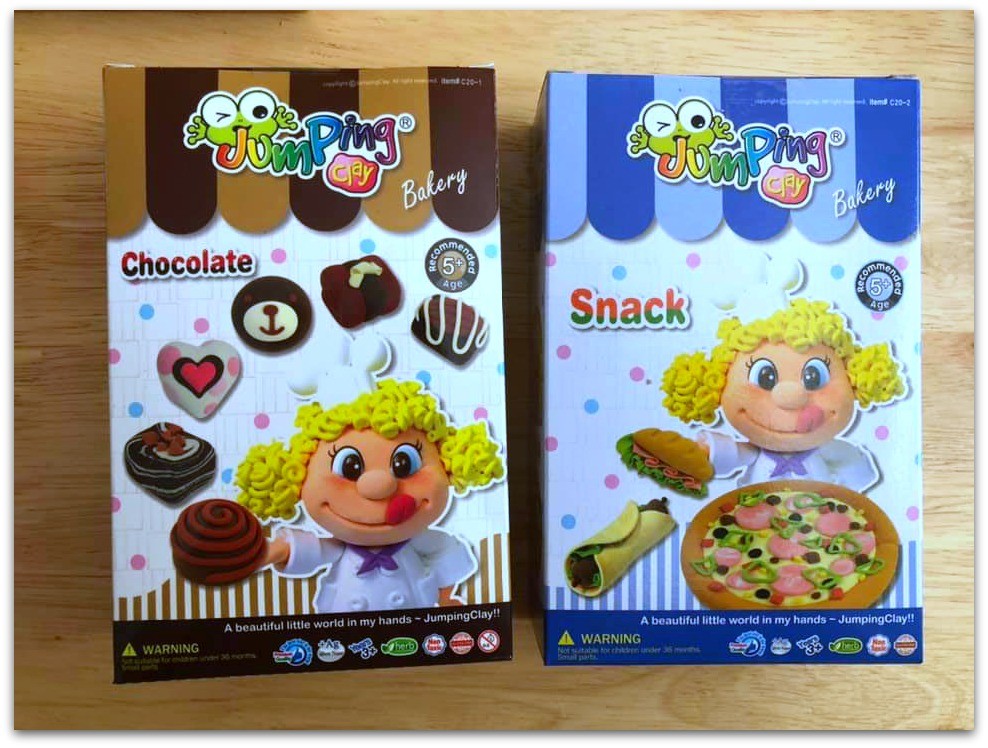 It's great for little hands learning a tactile skill and I would go as far as to say it's perfect for adults too if you want a medium that works well and dries efficiently.
This would be great for a whole range of play and creative outlets and for all ages, and it's great value for money too.
They also do workshops which is a great idea to further creativity and free YouTube tutorials which are really helpful too.
We love Jumping Clay so much we are delighted to say we have a GIVEAWAY of some to share with our readers. One winner will get a modelling clay kit of colours and two creative food kits to have some serious creative fun at home. All you need to do is tell us in the comments what you would make with your Jumping Clay and then click on the link below to complete your entry.
Jumping Clay Giveaway
The winner will be chosen on July 18th 2020 and sent their clay just in time for the school holidays to keep the kids busy. Good luck. We think you will love it. We highly recommend it.
Terms & Conditions
One winner will be chosen using Gleam on 18/07/20. Winner will be contacted via email and has 28 days to respond then a new winner will be chosen.
Spam entries and incomplete entries will be disqualified
UK entrants only
Please see our GDPR and Privacy policy for how we store and data.