*We were kindly sent a Bookeez kit to review*
It's always fun to find something a little bit different to encourage your kids to get creative and make your own book kit from Bookeez is a fun way for kids to make something they can use for learning and creativity.
What's your story? Your very own book making studio. Fact or fiction, poem or play, what will you create today? All you need to add is your imagination. Write and decorate, press and punch then bind your book! Bring your ideas to life with is clever unit.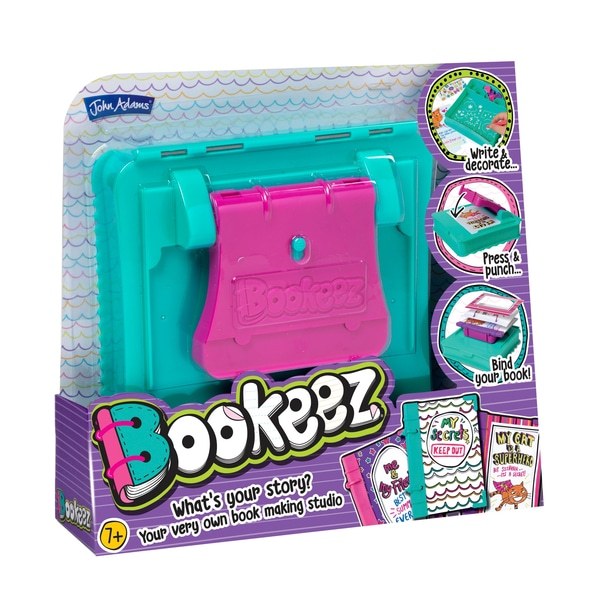 It comes with everything you need to make three books and you can get refills too.
3 x Spines, 6 x Corner Protectors, 2 x Sticker Sheets, Bookeez Studio, 40 x Pages, 6 x Pre-Punched Covers
Make and recreate 3 books
Change a page or your whole book with simple click
Everything stores neatly inside the unit
Includes 30+ stencils and 6 rubbing textures within the unit

I was not allowed to help at all, and he's very proud of his books he's created. We have a few learning trips planned to some museums soon, so he's created a notebook to take with him for those and also a diary for our leopard gecko, to keep notes and write stories about him.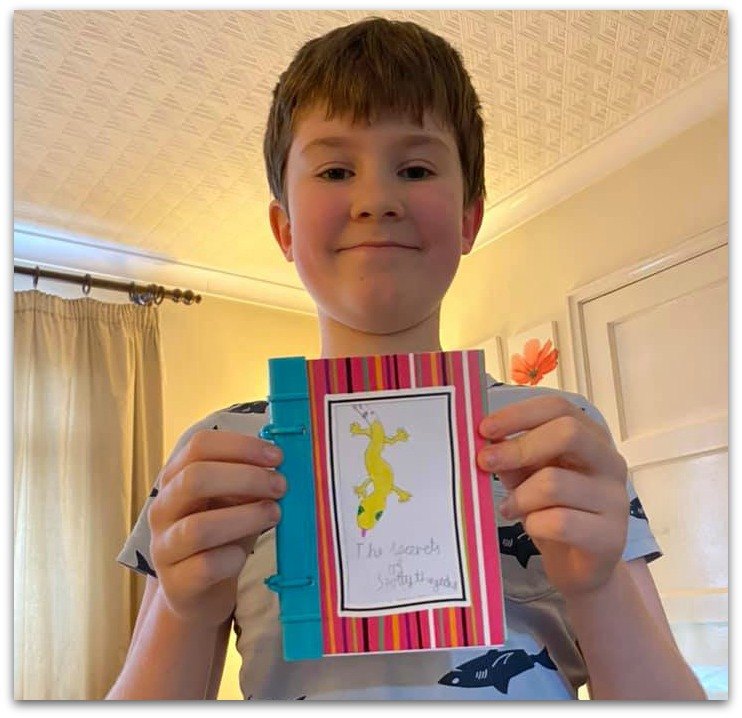 It's very easy to set up and use, for older children. Little ones might need a bit of adult help, but it's not that fiddly and it's a very satisfying job to create your own little booklet and then come up with ideas for what to put in it. These are brilliant for imaginative play, a rainy day and are handy for creating holiday scrapbooks, notebooks for school, or homeschool, for trips to places and make a great gift idea too.
Thumbs up from Mum and kiddo too. That's a win. Bookeez are available from Smyth's Toys and other toy retailers.