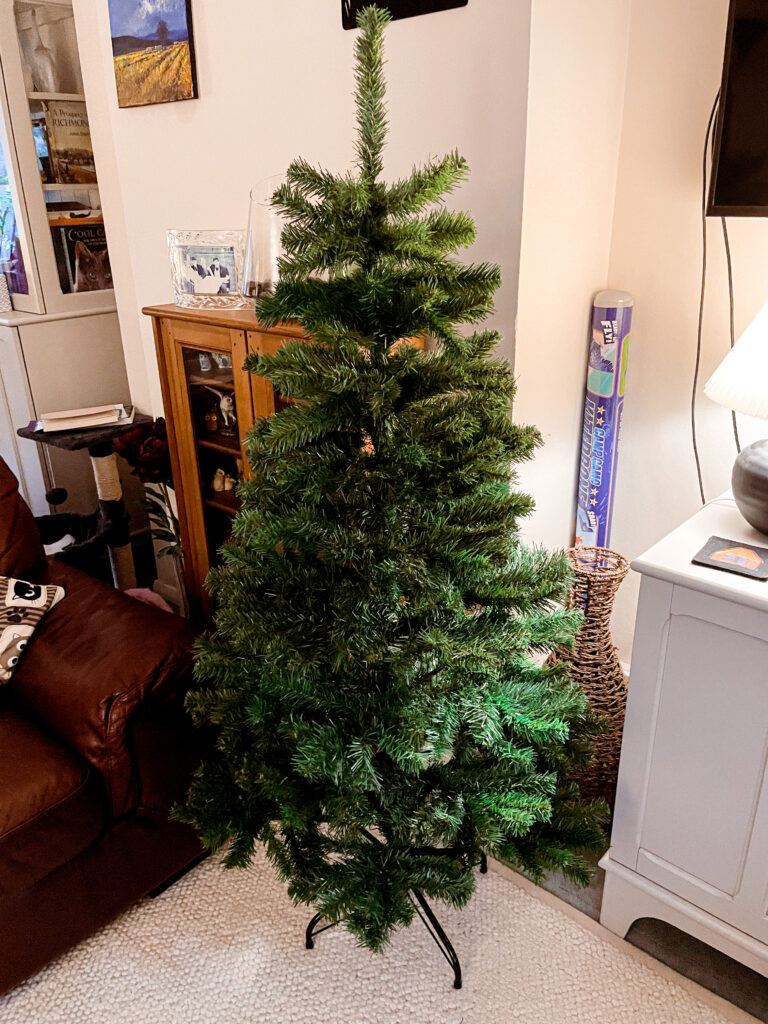 It's beginning to look a lot like Christmas round here.

Sort of.

November has been all sorts of challenging, with Covid and recovery from Covid. We decided we needed to end the month with something happy so the tree is going up this weekend.

We normally have a real tree and put it up in the corner of the room. But last year we couldn't get a real tree due to lockdown take 2 (or was it 3?) and other issues so we bought a fake one. We've decided to use it again, this year. It looks a wee bit sparse but not for long. Next year we plan to not be here for Christmas, in the U.K. and to be with family in Thailand so a fake tree will be easier then too to leave and not worry about.

We have also had to change where we put it. We went a bit DIY crazy in lockdown and bought new cabinets and changed our living room around so now the tree will be floor based. We've never done that with either the cats or kids around. The kids are now old enough not to trash the tree and we hope that both cats don't attempt to climb it either. Wish us luck with that one…
It feels a little weird planning Christmas after another rather challenging year but we have some lovely things we want to do with the children this year to make up for last year and Christmas all but being cancelled. I am not totally convinced we won't face restrictions again this year but we are taking it a day at a time.

Now I need to find the Christmas lights and see if they still work.

Is your tree up yet?