And something I thought I would never actually ever utter! I actually quite like this One Direction song….
READ MORE
My name is Karen, and I am someone who struggles with anxiety. I got lost.  I normally struggle on quietly, and cope, although those close to me, usually can tell when my coping mechanisms are cracking and failing. I have always been an anxious person, all of my life, for as long as I can […]
READ MORE
I asked Big Girl if she would like to choose a song for today. She's currently listening to a lot of violin pieces on my iPod, and Bach is the current favourite. Jesu, Joy of Man's Desiring. Also, a favourite of mine, although I prefer the choral version.
READ MORE
Hi, this is me, Big Girl. I decided I wanted to write about going to Butlins, with the Brownies, so Mummy helped me, by asking me questions, and I wrote the answers. Mummy helped me type it all up. So where did you go and were there really 3000 Brownies there? We went to Butlins, […]
READ MORE
Little Man's choice, to start the week. He usually votes for Eric Clapton, but decided that a bit of msuic from one of his favourite movies was the order of the day. Take Me to Rio…
READ MORE
Another week, another set of photos of our antics, from Instagram.         Food, coffee, cats, homework, dance class, cats, kids in the kitchen cooking, hair cuts for Daddy, sharing my headphones, silly selfies and lots of fun…. I have also discovered that I can watch old medical drama, on Channel 4. […]
READ MORE
How can you not sing along to this? I may be singing it loudly, as I clean and tidy, much to my 7 year old's amusement!
READ MORE
To Daddy, because Mummy has run out of coffee and it's only 8am! Or something… Sat Cap that then head over to Mammasaurus, if you please!
READ MORE
What on earth is Team Honk you say and what on earth is Honkopoly?? Team Honk is an amazing group of bloggers Annie (Mammasaurus), Tanya (Mummy Barrow) and Penny (The Alexander Residence) who last year, with Comic Relief, went to Ghana , and sent home lots of postcards raising awareness of what was happening out there, and what  Comic […]
READ MORE
About blog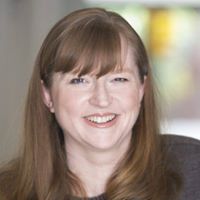 Welcome to Cats, Kids, Chaos. We started over 9 years ago, originally as The Mad House of Cats & Babies, in a blur of sleep deprivation. We share family life as we live and see it, and try to keep it real. I write about food allergies, homeschooling, parenting a teenager, product reviews and everything in between. The odd cat post may feauture too. Welcome to the chaos, grab a cup of coffee and join us!
Search the blog