This is a quick and easy alternative to a tomato based pizza. I use gluten free pizza bases, but it would work with normal pizza bases, too. It's not entirely cows milk free, because of the Parmesan cheese in the pesto, but you could just blitz some basil, olive oil and garlic in a blender (which is what I will do when I next make this)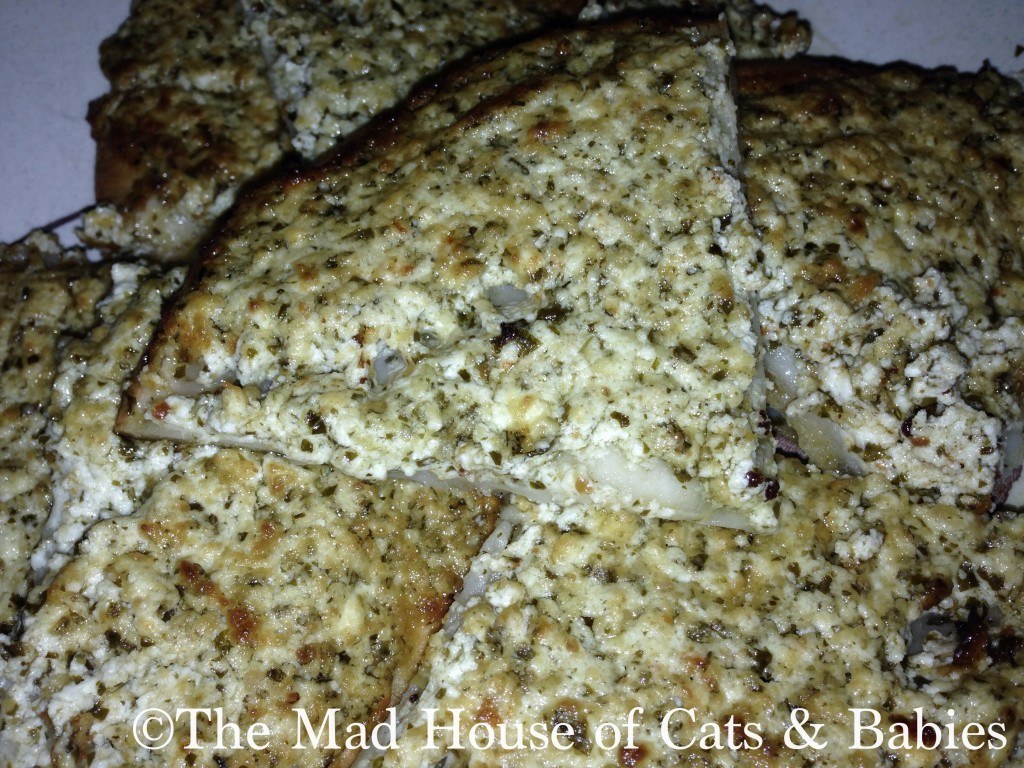 You need
Two table spoons of pesto (jarred or fresh, or basil mix, as mentioned)
Two medium sized or one large pizza bases on a baking tray or pizza stone
300g of goats cream cheese
Pre Heat the oven to 200
Mix the cream cheese and pesto thoroughly, spread it on your pizza(s) and bake for 15-20 mins until the cheese is golden and bubbly.
Serve with salad. It's very moreish and would make a good party snack or even a nice alternative to sandwiches in lunch boxes.
You can also use vegan cream cheese, these work well for this, to make it entirely dairy free and suitable for vegans or allergies.