It's funny, in the quest for sleep, for our children, that we make so much effort to provide them with safe, comfortable, quiet sleep spaces, and we do what we can, where possible to make sleep happen. Yes, another post about sleep, but not for children, me, again. As you may have read on the […]
READ MORE
These blog posts may feature a fair number of songs from the '80's being as I am a child of that time… I am a HUGE Annie Lennox and Eurythmics fan. See how many famous people you can spot in this video…?
READ MORE
Another round up of our week, in photos, from Instagram. Apparently my sleep mask, is the thing to borrow and wear in this house… Some random shots of small boy, full of fun and a bear, in there. Flat Stanley has come to visit, from a friend's little girl in the USA. He has already […]
READ MORE
I happened to be babysitting for a friend's little boy the other night, and he was a bit upset and unsettled, and I tried to sing to him. Given that his Mum and Dad are both very talented in that department, he was less than impressed with my creaky effort. I played him some tunes […]
READ MORE
Why, Buttons the Bear, Big Girl's most prized possession, of course. But then she gets 12 hours of undisturbed sleep, and wears a sleep cap and a  mask… Perhaps I should try that? Sat Cap this sleepy bear then head on over to Mammasaurus!
READ MORE
So, earlier this week, I found an Oyster card. (A plastic travel card you can upload your travel ticket or pay as you go for buses/London Underground) I know how annoying and inconvenient it is, to loose these things, so I trotted off to my local train station, where Oyster cards are USED EVERYDAY, to […]
READ MORE
It's Wednesday again. Time for a Get Fit Mummy Update, some thoughts and my weekly goals. I wanted to thank those of you who linked up last week. I really enjoyed reading your posts and hopefully we can carry on motivating each other, and working hard to get where we want to be. I have […]
READ MORE
This hit me, on Saturday morning, as I surfaced from under the water, in a splashpool, having just catapulted myself screaming, down a rather large slide, in the water park, at Butlins. (A weekend away, with the Brownies) I have allowed myself to forget how to have fun, or circumstances in the past few months, […]
READ MORE
About blog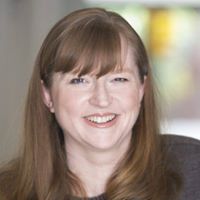 Welcome to Cats, Kids, Chaos. We started over 9 years ago, originally as The Mad House of Cats & Babies, in a blur of sleep deprivation. We share family life as we live and see it, and try to keep it real. I write about food allergies, homeschooling, parenting a teenager, product reviews and everything in between. The odd cat post may feauture too. Welcome to the chaos, grab a cup of coffee and join us!
Search the blog