I know there are lots of recipes for Pimm's Ice lollies out there, but this is my tried and tested, tweaked a few times one. This post does contain an Amazon affiliate link that earns me revenue if you click and make a purchase. Links will be marked with *
Pimm's is one of my favourite alcoholic drinks, other than a nice glass of cold white wine, or a well-made gin & tonic. It's a very British drink usually served in lemonade with slices of fruit, mint, and ice.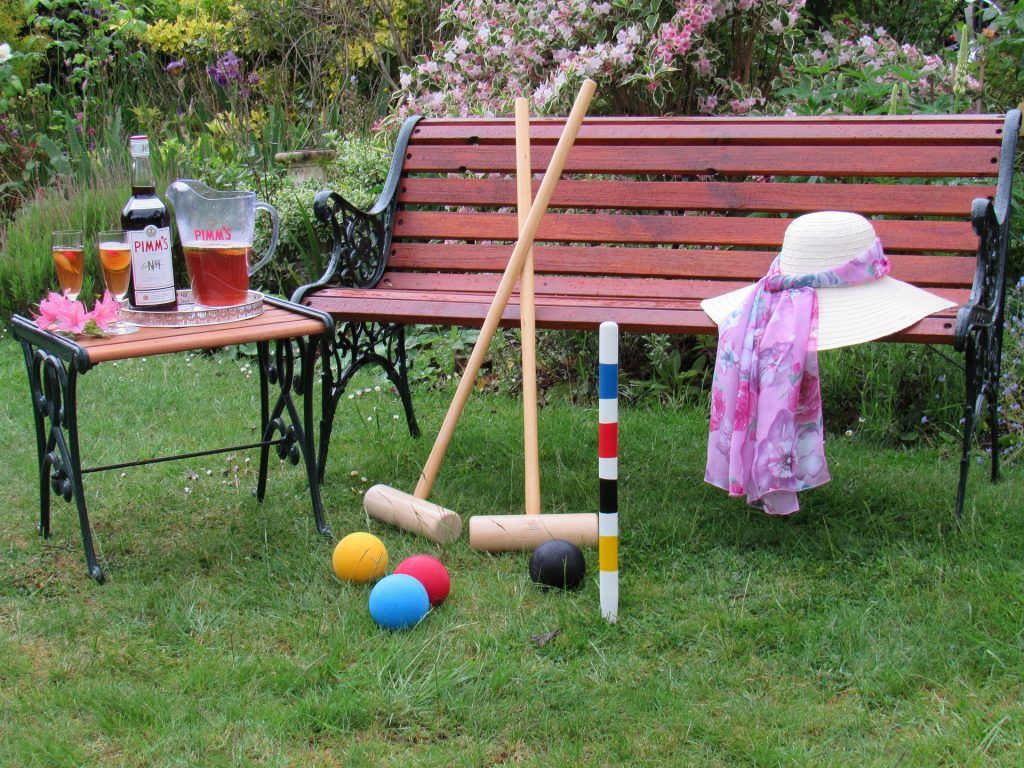 This recipe makes 6 medium-sized lollies and I use these ice lollie moulds * that freeze and wash well too. 
You need 
A bottle of normal fizzy lemonade. I find the real sugar lemonades work better, than diet ones. 400ml of lemonade is needed for this recipe
200 mls of Pimms. I used the normal, No 1 version. You can experiment with other flavours too
6-8 ripe strawberries
a dozen raspberries or blackberries (or you can use small pieces of orange or other fruits)
a handful of fresh  mint, roughly chopped
Mix the Pimms with the lemonade, and leave to stand
pop a few strawberries/raspberries (or other fruit) in the ice lolly holders and add the mint. I find you can fill the holders quite full, and it makes for a nicer lolly, with fruit mixed evenly throughout.
Pour the Pimms mix, into the holders. Depending on what type you have, you may have to leave a space at the top, to put the stick holder in, or fill to the top.
Plop the sticks in
Freeze upright for 4-6 hours. When frozen, to ease the lolly out, run it under a warm water tap for 30 seconds.
Enjoy, preferably whilst in a paddling pool, in the shade, when you have five minutes of peace and quiet…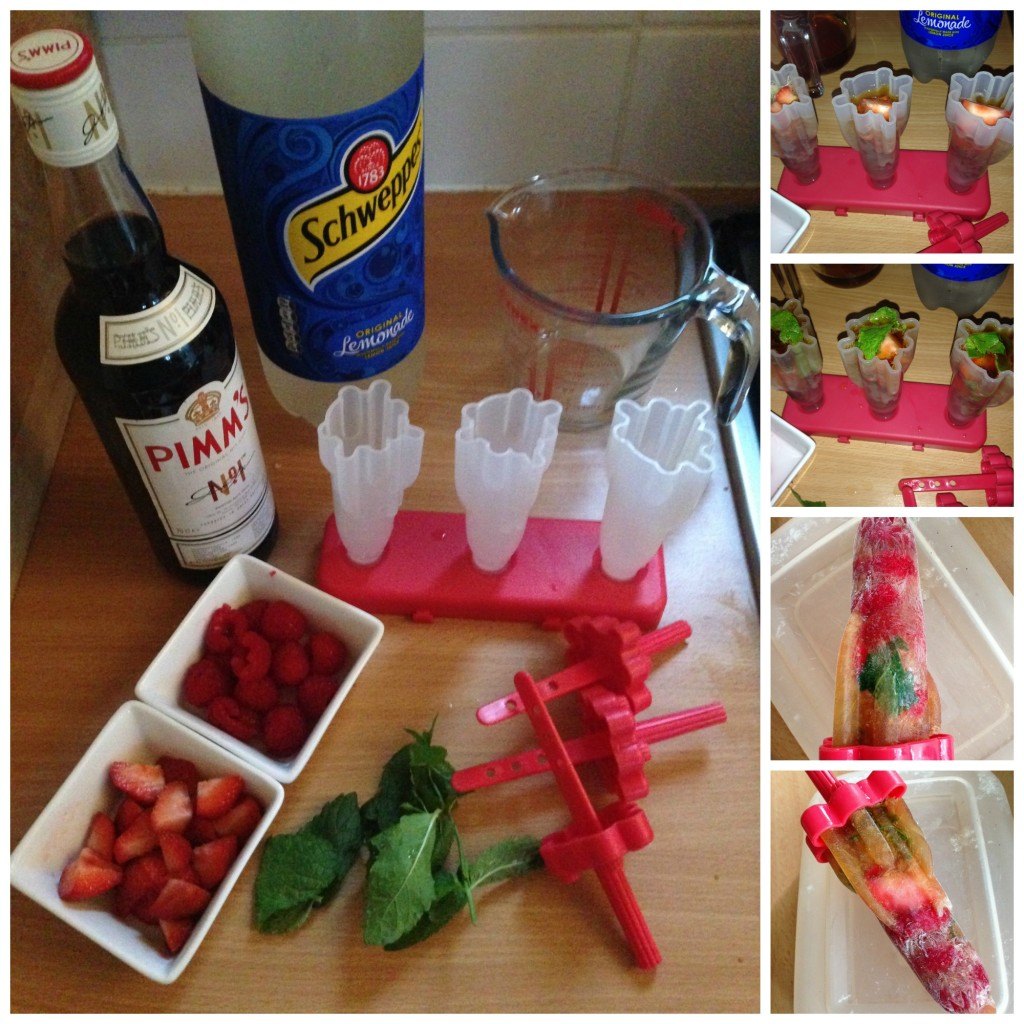 Pimm's Ice Lollies anyone?