This is a collaborative post with some pocket travel game ideas from Hachette Board games that are perfect for taking on holiday, for when you are travelling or if you like having a smaller, easy to carry game to hand. (This post contains affiliate links, that if you click on and make a purchase, I will earn a small amount of revenue. These links are marked clearly with * for your reference)
We love playing games and puzzle games are a firm favourite in our house, both for children and adults. My son has a very analytical brain and enjoys spending time working out puzzles that challenge him and give him a sense of satisfaction when he works them out and cracks them or comes up with a strategy to solve them.
We generally like to take a few games that are portable or easy to carry, with us, when we go on holiday or are travelling and we are always keen to find games that are easy to carry, but that will keep the kids busy for a while. Travel games are great for when you want to not rely on screen time to keep kids amused whilst travelling or on holiday or you want them to take a screen time break.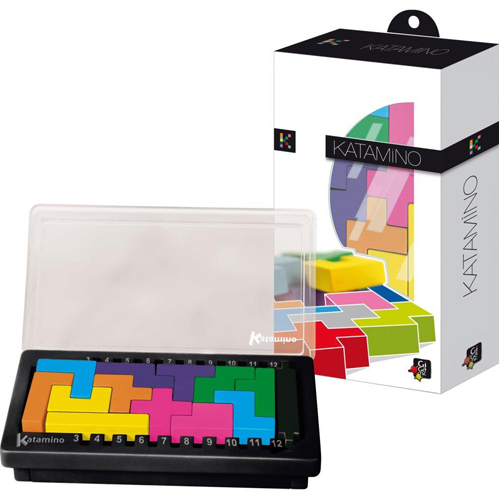 Katamino Pocket* is a bit like a real game of Tetris (and if you don't know what Tetris is then you are clearly not as old as me and you need to go Google) in 3D form and is a perfect mind challenging game for aged 8 and up. Great for adults and kids and it comes in a neat case to keep it all together and works well for travel or at home.
"Welcome to the 2D and 3D world of the award-winning, eye-catching
logic puzzle Katamino. With over 500 puzzles, you always have
something new to solve, perfect for satisfying any gaming addictions!
Selected by many schools for its educational value, Katamino Pocket is a travel version for ages 8+"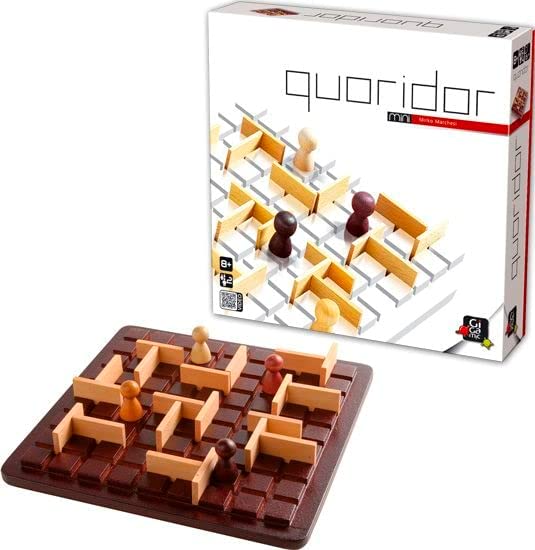 Another game we love is Quoridor* which is a fun, moving maze game to keep your brain working, whilst you play. I must admit I am less adept at this game, but it's still a lot of fun and a bit of a brain bender. The rules are simple but it will keep you thinking for hours.
"Do you have what it takes to escape the moving maze in the award-winning, elegant wooden game, Quoridor? Quoridor is a strategy game from the Gigamic Abstract Collection with simple rules yet deep gameplay. In this challenging 2 or 4 player game, you need to strike the right balance between building a wall to create a maze for your opponents and moving your pawn across the board to reach the other side first. Suitable for ages 8+"
Both of these games are easy to pack and small enough to fit in a cabin bag, or suitcase or travel bag, or the car and are great to pull out to play whilst travelling. The age range recommendations is about right and they are both for aged 8 and up rather than younger kids but they are also great for adults. They are traditional games that don't need batteries or charging either, which is always handy. Sometimes old school is the best way.
So if you are looking for pocket travel game ideas for packing to go away, or on holiday or then we would recommend both Quoridor and Katamino to add to your list.
We can't promise you won't get competitive with your travel companions whilst playing the games though… 😉