What happens when the hamster escapes and flu ridden Mum is the only person able to track her down and get it back?
So, you're feeling really under the weather, riddled with proper flu. You can barely stagger to the bathroom and the household is trying to manage without you for a few days, whilst you recover. It's 640am in the morning and you are lying in bed, shivering and feverish.
Then your small son comes running in, sobbing "Pipsy has gone…"
You try and rouse yourself from your feverish stupor to try and make sense of what he's saying. Apparently the hamster cage tubing was knocked and left a gap, and the hamster has seized the opportunity to escape. Oh, and of course, there are two cats in the house, that often show an interest in said hamster, so the thought enters your foggy brain, that the hamster may have ended up as a cat snack… (You don't say this out loud, to your sobbing, hysterical child though!)
So you carefully, slowly, stagger downstairs to inspect the cage. Yup, even in your semi-delirious state, you can see that the hamster is no longer resident.
Meanwhile, both children are crying, your husband looks pretty concerned and you don't actually know what to say or do, because you feel like death but the situation is clearly urgent.
So, you tell them to turn off all the lights, and you all get down on your hands and knees with torches (or iPhone lights) and you look for the hamster in corners, under furniture, and behind shelves.
All the while, you are shaking, shivering, and sweating with flu.
Then, a glimmer of hope. You spot some droppings that look familiar. In a corner, by the sofa. You crouch down, with your spouse in tow, brandishing a torch, and right at the back of the sofa, you spot the escapee. Yay, hamster has not become kitty kibble (yet) but now to get her back into the safety of her cage…
So you sprinkle seeds and nuts on the floor and you wait (still shivering and shaking) and you try and grab the hamster (who isn't actually that keen on being captured) who darts in and out, avoiding your careful traps to catch her. Eventually though, a good twenty minutes later, the hamster is so tempted by a nibble of sweet corn, that you ensnare her in a tube of cardboard cunningly placed, and you've got her. You deposit said hamster back into her cage, you make sure all parts of said cage are fully and firmly closed, you accept the hugs and praise from your now happy and no longer hysterically sobbing children, you take the hot water bottle and hot drink your spouse has kindly made you, you stagger back upstairs, climb into bed, and eventually fall back asleep. When you wake, hours later, you wonder if it was some weird flu induced hallucination you had, did you really spend twenty minutes on your knees trying to persuade a small rodent out from under a sofa?
Apparently it really happened. Naughty hamster…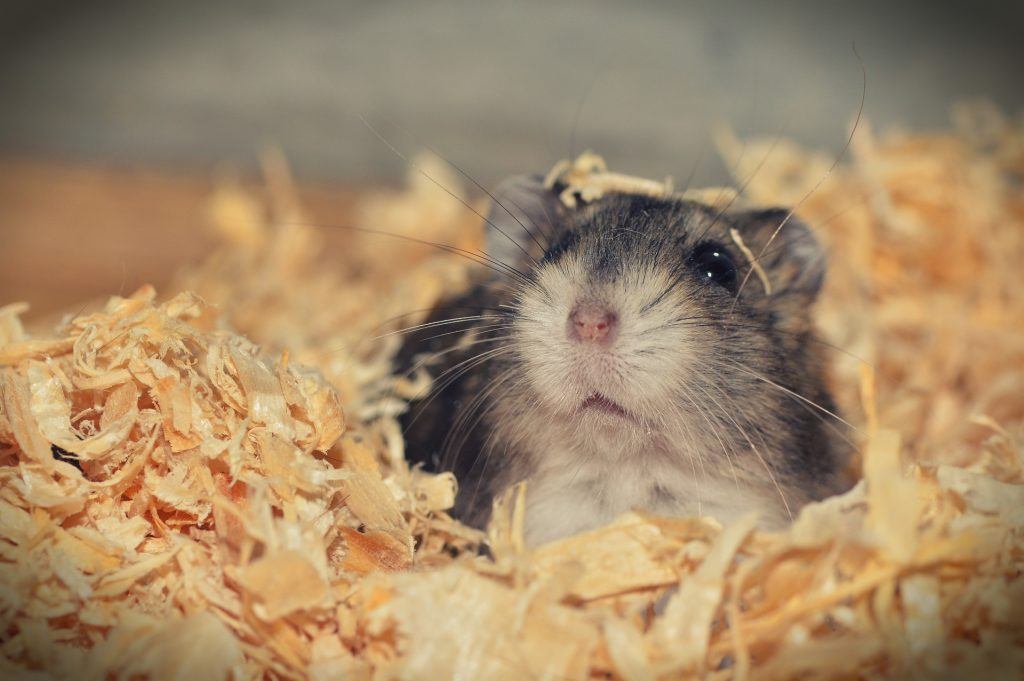 Now she's had a taste of freedom, she's keen for more…