I was very lucky to be invited to an event last week, to hear about a new product coming out from No7. I am a big fan of their products, and have several skincare and make up items in my make up bag that I have used regularly for a long time, because they work and make my skin look and feel good. They have a very exciting new skin care serum coming out this week, that I have been able to try out, and today, can share about. I have to say I have been VERY impressed with the serum, and am loving the results I am seeing.
Are you ready?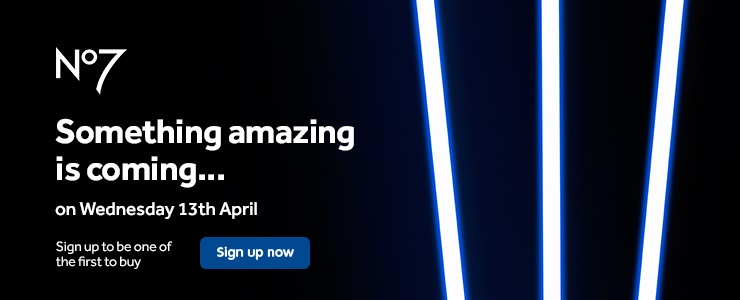 World Class Ballet Dancer ALESSANDRA FERRI Partners with No7 as they unveil their
New global brand direction
At the age of 19, ALESSANDRA FERRI was the youngest ever Principal dancer at The Royal Ballet.
At 52, SHE HAS RETURNED TO DANCE AGAIN.
BREAKING DOWN BARRIERS as she dazzles audiences into her fourth decade as a world class ballet dancer, ALESSANDRA FERRI is the perfect embodiment of a new global brand direction for No7. A direction that shows the world No7 understands that beauty is about more than looking pretty, it's about empowering women to get out there and make an impact. It's not about showing off, it's about showing up.
Over the last few years, No7 advertising has dramatised the feeling women get when beauty really works. As the brand evolves from a British beauty icon to a global destination brand for women in the modern world, No7 is taking this thought to an even more powerful space. The focus is changing from women simply getting ready to a recognition of what women are getting ready for. Ready to run marathons and meetings. Ready to pick up trophies and kids. A recognition of the positive impact women make in their world when they are in control of their own beauty.
Kristof Neirynck, Walgreens Boots Alliance Vice President, Skincare, Global Brands explains:
"Every day, all over the world, women use No7 products to get READY. Ready to take centre stage and make a positive impact in their world and that is now front and centre in our communications. We want to inspire and enable women globally, to look and feel at their most beautiful, so that they feel ready to take on life and create a positive impact in their world.
Alessandra Ferri is the personification of READY. Her incredible talent, hard work and immense determination have made her one of ballet's most important artists, defying the limitation of age. She is a woman who's been ready since her teens and continues to be ready for so much more."
Commenting on her partnership with No7, Alessandra says: "Age is irrelevant. What matters is your energy inside. I used to compare myself to my younger self but now I don't. I don't compete. I live in the present. I'm proud of what I've done and who I was when I was younger, but I'm also proud of what I'm doing now and who I am now and want to look the best I can today. If you're feeling full of energy and life you want your skin to reflect that. I love that No7 recognises and celebrates this."
To support the launch of NEW No7 Lift & Luminate TRIPLE ACTION Serum Alessandra Ferri performs in a 60 second TV spot which airs on Wednesday 20 April 2016.
NEW No7 Lift & Luminate TRIPLE ACTION Serum is No7's most effective serum yet and our first with three clinically proven results:
1. Reduces the appearance of wrinkles
2. Skin feels firmer
3. Skin tone is more even
No7 Lift & Luminate TRIPLE ACTION Serum has been specially designed to target skin concerns which affect its youthful appearance, causing you to look older than you feel. And it works! In consumer trials on more than 1,500 women across the world*:
· After 2 weeks 87% agreed their skin looked younger
· After 8 weeks 80% said their skin had not looked or felt so good in a long time
NEW No7 Lift & Luminate TRIPLE ACTION Serum (£27 for a 30ml tube) is available in Boots stores and on boots.com from 13 April.