I am a busy working mum, with a lot of things to juggle and organise, so making sure things actually do get done, on time and properly is important to me. When I need something like gardening services, or to arrange for a deep clean of the house, finding someone reliable and reputable, can be a pain, when I haven't got much time. That's where Bidvine comes in handy for me. All the services you need, locally sourced in one place, and you can login and arrange what you need, from your phone.

How does it work?
It's actually very simple and easy to set your account up and then get the services you need. They have an app you can download as well so it's convenient to use on the go.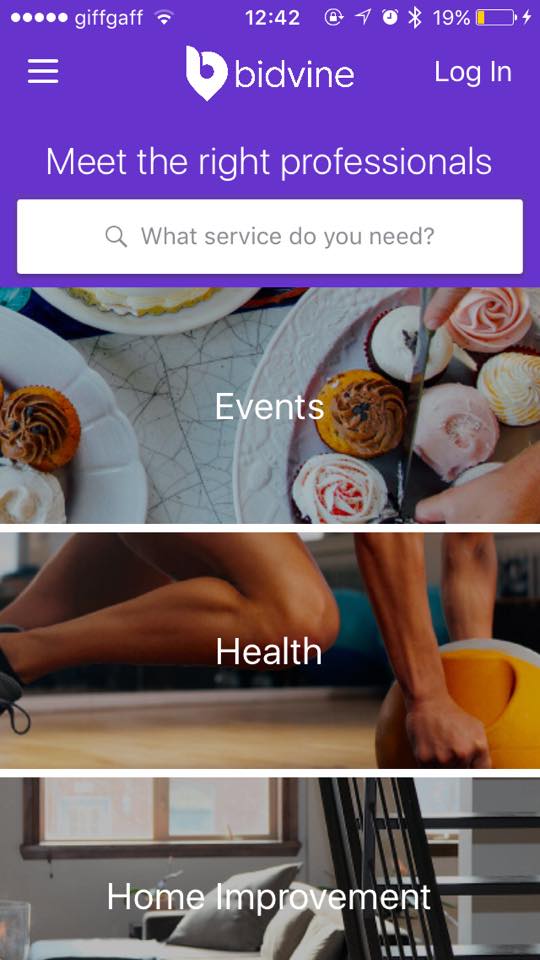 Get a quote
Say it once. Detail what you need using our service-specific questions. We send your request to the right qualified professionals.
Pick one
Hear back in hours. Get up to 5 introductions with a custom quote and message. See company profiles and professional credentials.
Job Done
Hire the right professional that is the best mix of quality, availability, and cost. Contract and pay the professional directly. Now relax.
I have to say, it's a great app and service. You pop your details and your requirements and what you need and it registers this and then starts looking for you.
Types of services available on Bidvine There are a number of services on the system, from cleaning to health care to gardening, and they're growing in what they can provide, all the time.
I am currently using their services for cleaning and gardening maintenance, which are areas I am just not able to stay on top of myself, right now, so being able to organise someone to come in, and get those jobs done is so handy. You don't have to worry about checking references or anything like that, all the work is done for you and you just choose the quote you are happy with and organise what you need.
I would definitely recommend the app and website if you are looking to get things done, and need everything all in one place and basically a system to sort what you need and put you in touch with the right services. It's very fast, efficient, and I have had quotes back for services I require within a few hours. So far I am very impressed with the quality and work that I have organised via Bidvine, and it's a service that this busy working mum will indefinably keep using to help keep on top of everything.
So, if like me you just need those jobs doing or a service provided, that you haven't got time to run around and find people, check references and run around, then Bidvine is definitely for you.
*this is a sponsored post, all opinions are my own*