I love a good bargain, and this is the time of the year when most people are out looking in the sales, hunting down what they want or need, and taking advantage of price cuts and winter sales in the shops and online and I am out there with them.
I also love getting things for free, or getting money off things. The husband will tell you that I am a total sucker when I see a buy one get one free or half price offer, when we are shopping.
So, you can imagine how chuffed I was to find www.gratisfaction.co.uk…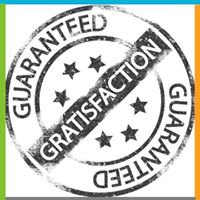 It's actually slightly addictive and fun to browse the site and see todays best free stuff and what bargains and freebies you can snap up. There's an incredible choice and you can find pretty much almost anything ranging from groceries, petcare to beauty products, home care items, money off shopping with big retailers, vouchers for free gifts if you sign up to sites, or buy items either online or instore. I was incredibly suprised at what items I could get money off vouchers for, and also it sends you to sites where you can claim products free when you buy full price items. I won't tell you how much I have had fun saving money and picking up some treats, this week, post Christmas!
If you love snapping up bargains or getting money off, then this site is for you, and if you have never tried anything like it, you should give it a go. You might end up saving money, or getting your hands on a few bits that you need, for less than you expected or even some extra free things, for the minimal effort of browsing a website. It doesn't cost you anything to use the site either.
You know you want to give it a go. I am glad I did! 😉
*this is a collaborative post but all words and opinion are my own*