Decorating your home can be costly if you do not know how to budget your money properly. If it's about time to renovate some parts of your house or simply need to revamp a space, then you need to plan ahead of time. You have to prepare financially, so as to achieve what you want.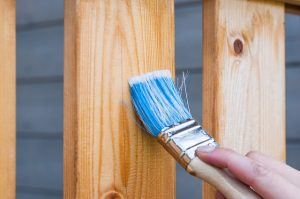 Image used with permission
In order to add beauty and life to your abode, you would need to decorate it properly. Create a stylish and inviting home for everyone by hanging awe-inspiring artworks or displaying fresh cut flowers to any part of your home. Blooms are an ideal home décor for they bring life to the home and lift everyone's spirit. Apparently, you can purchase elegant flowers online and choose one that fits your home. For Canberra residents, you can have your flowers delivered by Fresh Flowers without worrying about anything.
Thus, here are some effective tips on how to decorate your home if you are on a tight budget:
Plan before you start
The very first thing that you need to do when wanting to decorate your home is to plan. It is essential to know all of your plans prior to the actual decoration. This way, everything will be organized and you won't be having a hard time identifying the next steps you need to take. Also, properly planning saves you time and money as well as keeps things in order.
Incorporate a minimalist style
Opting for a minimalist style to decorate your home will absolutely cost you minimally. If you tend to cultivate a minimalist design, then you won't spend more. Minimalism does not actually mean less, rather it is the ability to keep your space neat. Make sure to invest in a few large statement pieces that catch the attention of your visitors and pull off a clean space with minimal design.
Do-It-Yourself
Having a shoestring budget teaches you to become more resourceful and creative at the same time. By having a limited budget to decorate your home, your creativity will show up. Instead of buying stuff, you can create your own. With this, you can spare some cash and use it on other important matters. Additionally, there will be a touch of you added to your décor, making it more personal. Not only you can save money by doing this, rather it helps you discover your skills.
Repurpose your current items
It is a wise decision to re-purpose what you already have than purchasing new pieces. If your items still work and just need a little cleaning, then use them still. There is no need to buy new ones when decorating your home. All you have to do is to think outside the box and use your creativity to re-purpose your items.
Ultimately, it is essential to take into consideration these helpful tips mentioned above when planning to decorate your home. You have to budget wisely and make it a point to organize everything. Even if you are on a tight budget, if you know how to maximize it, then you can successfully revamp your home.
*this is a collaborative post*