If you are a cat lover, and own a cat, or two, or rather, if they own you (because, the truth be told, of course the cats in our lives are in charge, they just let us humans THINK we are!) then this blog post is for you.
We have a rather fun and fab giveaway in collaboration with a company that provides all sorts of things for you to make the most of your home and garden.
They know we love cats so we are delighted to be working with them on this giveaway…
It's open to both US and UK readers (prizes will be sent from the country of location of the winner) and if you have a cat or cats it will make them VERY happy.
All you need to do, is pop across to their UK or US Facebook page, depending on where you live, and also leave a comment in the comments section here telling us one thing that makes the cat in your life the happiest and then follow the Rafflecopter link and complete the entry. Please make sure you click the relevant options for your country if you are UK or US based.
One winner will get a rather fabulous cat tree to keep their cats happy and comfortable. It's a great item and valued at £29.99 (UK) and $37 (US) and should keep your feline friends amused for hours. It looks nice too, and can fit in your living space to suit your cats needs.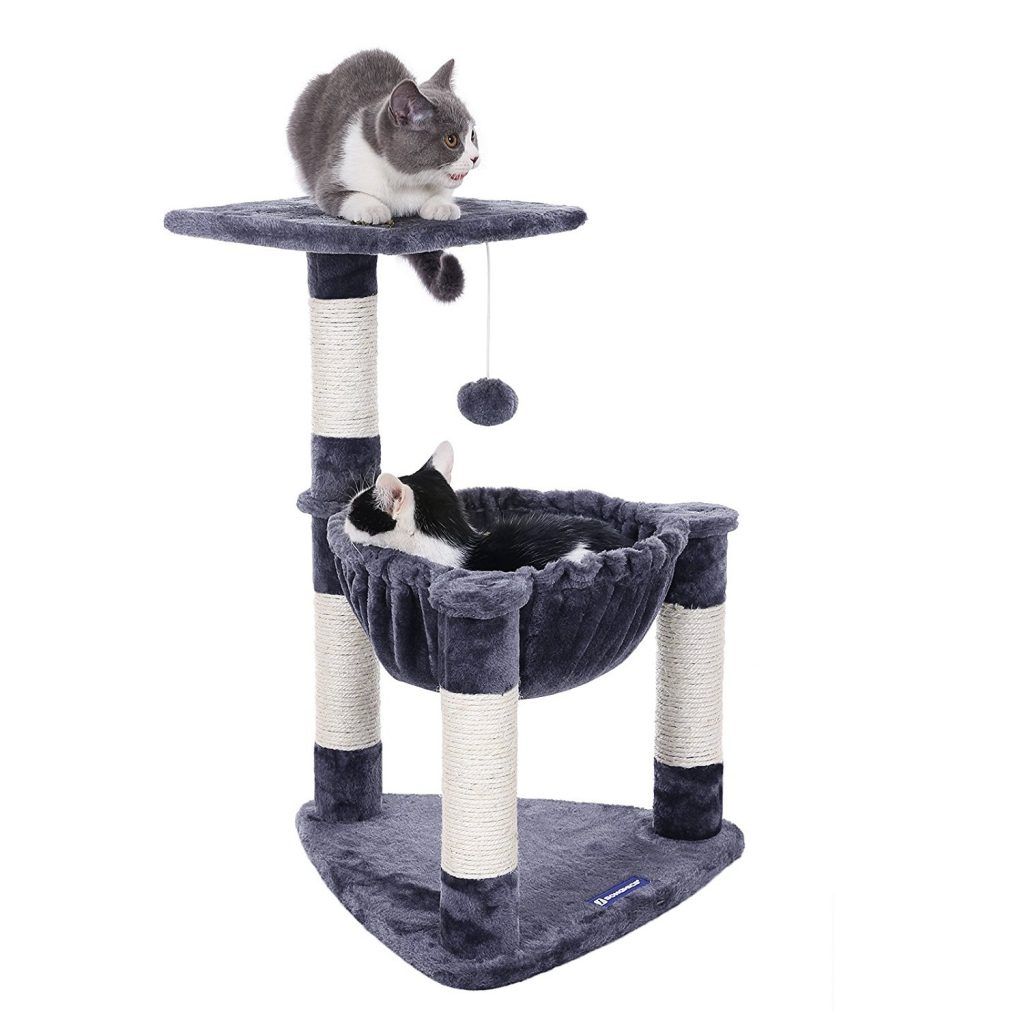 Your cats will be delighted. It comes highly recommended by ours…;)
So don't hang about, you know you want to make your cat happy!!
Good luck!
Winner will be chosen by Rafflecopter and announced on the 11th July 2017
Terms & Conditions:
No cash prize alternatives
US winner will be sent prize from the US source
UK winner will be sent a prize from UK source
Winner must have completed all entry requirements to qualify
No spam entries or multiple ISP entries
Winner will be announced via Facebook and the blog on the 11th July.
*We were kindly sent a cat tree for Jasper and Layla to review, for this giveaway*