It's not often that something makes me feel REALLY old, but we recently tried out the fabulous animation kit and software from Zu3D and when I see what we can now create with technology, and remember back to my own days at school with a very old computer and a Daisy Wheel printer (who remembers those?) and basic programming that made a square move across a screen and flash, and playing Castle Quest (which was considered the big thing when we got our first computer at home, we had an old BBC one, it was my Dad's pride and joy) and I do feel pretty ancient and like a dinosaur and I am amazed at what children have access to now, in terms of being able to use computers and technology to create and learn.
What is Zu3D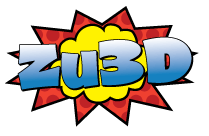 Zu3D has been developed to give children (and adults) of all ages the freedom to create magical mini movies quickly and easily, in school and at home.
Combining an intuitive interface with stunningly powerful features, Zu3D unlocks the film-making and storytelling potential of everyone!
FEATURES
Complete stop-motion animation package
Automatic green-screening/chroma key
Create drawn animations & draw onto captured frames
Rig-removal
Copy, edit, move & delete frames or clips
Instantly zoom in and out of indivdual frame view or clip view
Onion skinning (overlay the previous frame to making animating easy)
Import sound effects and music or record your own
Import images & video
Powerful video editor – combine imported video files with your animations
Import animated gifs/special effects
Unlimited audio & video tracks
Add titles, credits & speech bubbles with exciting styles.
Time-lapse
Instantly change the framerate of your whole film or indivdual clips
Add fade transitions between scenes of your film
Change the transparency of individual clips or whole video tracks
Export as MP4 and upload to YouTube or the Zu3D Gallery
Capture images from webcam
Use phone or tablet as a wireless camera
I will confess to you that I knew NOTHING about any of the technical stuff they talk about on their site and in the information that you get with the kit so I was a little nervous, but of course, my small son wasn't phased at all, and after we read the instructions (me, several times) we managed to set up the laptop, download the software and get the camera in place (I may be a techno dinosaur but even I managed that bit) and Matthew set about getting his little scene set up. He had a lot of fun making his characters and thinking of a story line and then with some help (and Dad, who IS a techno geek) got involved too and they thoroughly enjoyed making and creating a little animated skit and letting his imagination run wild creating.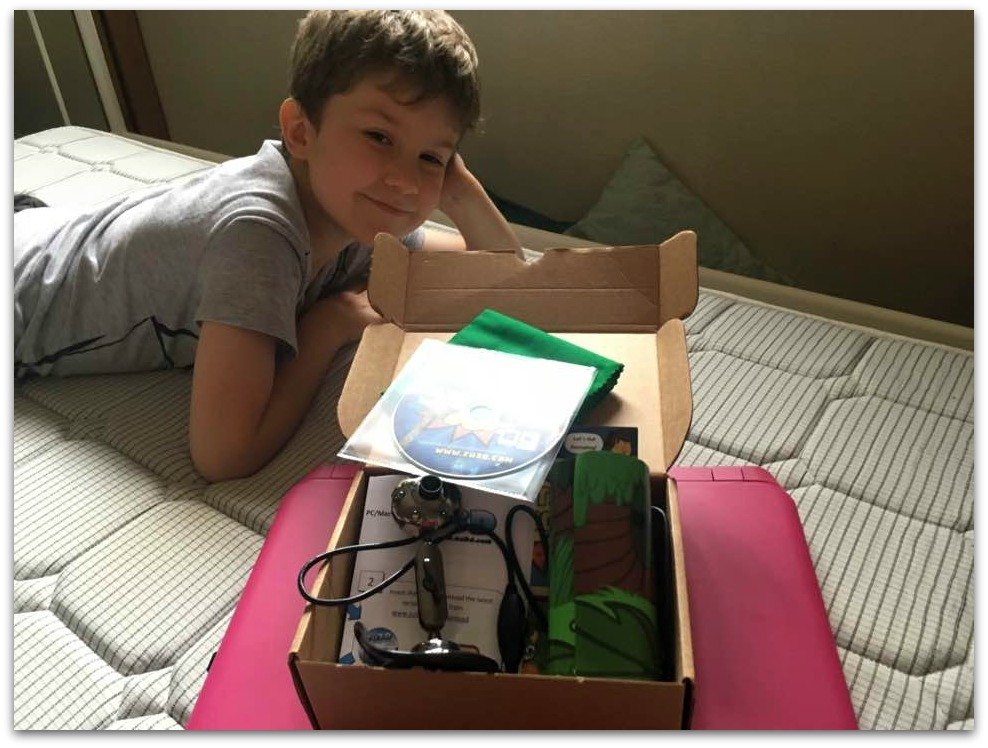 Matthew has enjoyed using the kit so much, and it provides huge creative opportunities and learning skills. Our photos are pretty much real life and not polished or edited, because he has been using the kit whilst normal life has been going on around him, so they are not Pinterest perfect but show you how easily it can be set up and used and how kids can enjoy working with the kit at home.
Getting things set up. He needed a little help to download the software to my laptop and set the camera up but once that was done, he was able to get on and start creating, whilst I kept an eye on him, and if he needed any help!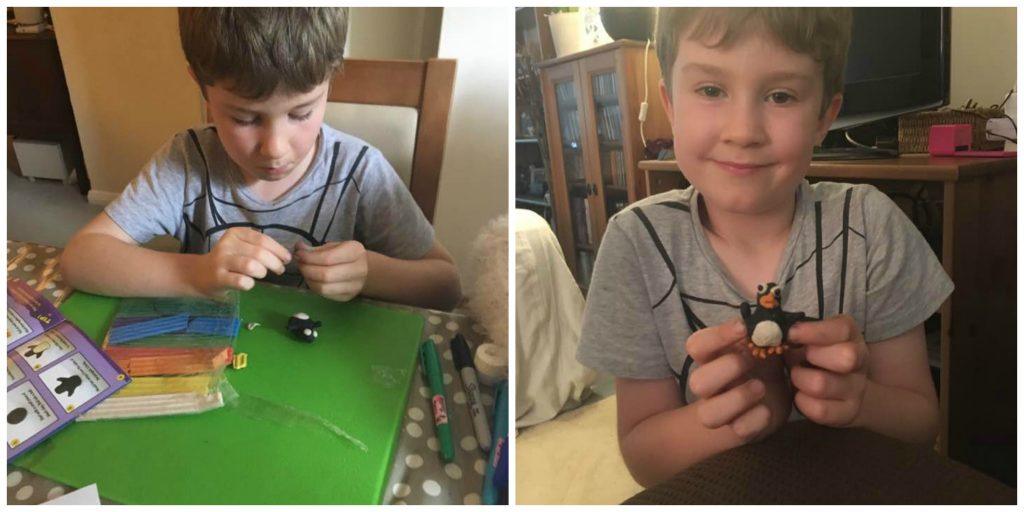 He created his own characters then a storyline and then used the camera and the laptop to film each movement and scene. I have to say once I had read the instructions and set it up it was really easy to use and any small problems were easy to trouble shoot.
This is not only perfect for learning and creativity at home, but also for school as children learn and can be used as part of any curriculum work to enhance learning and improve and gain new skills. It's something that we have found really captures imagination and helps encourage kids to learn and practice what they are learning. Also, they can produce fabulous animated results, to keep and share. You can see a brief little bit of what Matthew made, in the video here. He will be sharing more of his creations on our YouTube channel over half term too, as he grows even more confident in his producing skills.
This would make a fabulous gift for a child, or even an adult, to encourage them to step into learning animation and it's something that can be used again and again, for endless hours of fun and creations.
So, I still feel like a technological dinosaur, but slightly less of one, now my seven year old has shown me what do to… 😉