Christmas is rapidly approaching, and we all know it's the most wonderful time of the year, as people get together with friends, family and loved ones, to celebrate, enjoy good food (and this year I am not cooking Christmas dinner, and I am VERY much looking forward to that, although I will of course be offering to help with the washing up!) treat each other to gifts and generally induldge. Christmas for me, is not about the most impressive meal produced, or how much alcohol can be consumed, or how much chocolate can be eaten before the children notice, or outgiving other people with expensive presents, or ticking off a wishlist of who got me what, and comparing with other people.
Christmas for me is about who I would choose to spend my time with. It's a rare break in the year to surround yourself with those you love and want to be with, most. It's a time for relaxing and enjoying the company of others, seeing the children delight in new toys, and being spoiled by relatives they don't get to see often. It's a time for putting aside worries, and differences and just being. It can be a bit of a stressful time, filled with planning, shopping, cooking, wrapping, making sure everything is done in time and that everyone is as happy as possible, but it should be a time we can enjoy and relax in, too. It's nice to make an effort and get dressed up, add a little bit of sparkle and not to just the Christmas tree. I don't tend to dress up much but Christmas means lots of parties and events, which means I pull out the glitz a bit, ditch my glasses for contact lenses, from Feel Good Contacts paint my nails, and then I let the Christmas fun commence.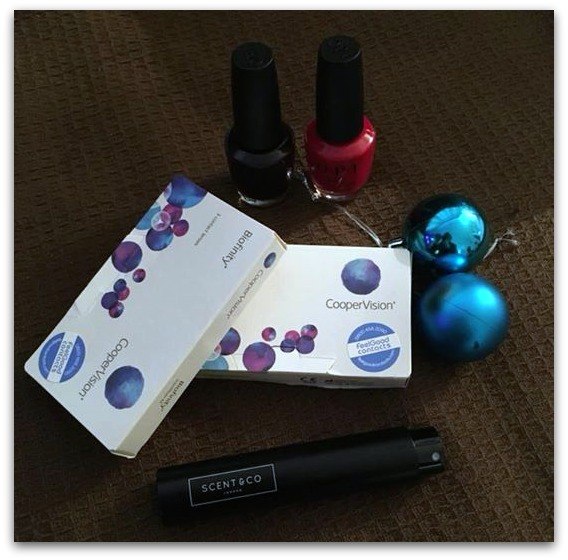 We are a multinational family, and although my children are British by birth, their father is South African, and my father lives abroad too. It's been the story of my life that distance is something we deal with, ever since I can remember, because of jobs, life choices and the world being small enough to move to different countries more easily, but not small enough that being home for Christmas is as simple as just jumping in the car to pop over to visit someone. Christmas can be a hard time of year when family are on the other side of the world. Thankfully we have excellent forms of communication, which mean we can video call, message and "see" our loved ones, but it's not quite the same, as being with them in person.
I think everyone has a Christmas dream. How they would like their ideal Christmas to look and what they would like to wake up to on Christmas Day. Some people would choose the most amazing holiday abroad in a warm place (we have done that, it was amazing) some people would choose to be where it's properly snowing and really Christmassy (we have done that too) some people would want to be able to buy everyone in their life what they really want (I like that idea) some people would actually prefer to not do anything much over Christmas but relax, and be less busy (that sounds amazing too) some people would like to do dramatic and daring things (bungee jumping, balloon rides, sky diving – not sure many of my loved ones would join me in those!) and everyone has a different wish for what they would like to see on Christmas Day.
If you asked me what I would like to see on Christmas morning, what MY dream for Christmas is, I would simply answer…
"All the people I love and who mean most to me, in one space, in one place, at the same time."
I would like to wake up, have a slow morning watching my children open presents and enjoying some quiet family time, just us. I would get up, drink a glass of Bucks Fizz (a Christmas day tradition in our house for the adults) do all the usual daily routines, like putting in my contact lenses so I can see the world clearly, and then I would like to spend the day with my family, enjoying time together, with those people I don't get to see all the time, but who would be here for Christmas.
The Christmas food, the Christmas treats, the Christmas fun, the Christmas presents, are all lovely, but for me it's not about food and presents, it's about presence. To have all the people I want to be with, in one space for one day, would be just perfect.
I am very lucky because this year, I am getting my Christmas wish. Family have flown in from far, and we get to spend the day together. Children and adults are excited and there is much planning and coordinating afoot. My dad is here, and we have a big family Christmas Day planned. This makes me happy. It doesn't happen every year, for logistical reasons, but this year it has been made to happen. Presence not presents, my wish has been granted.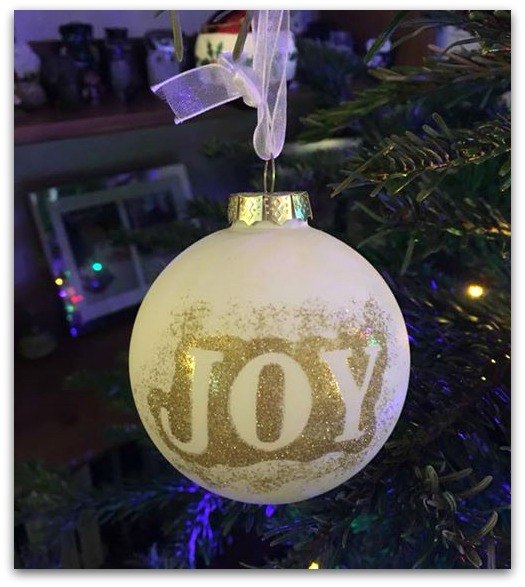 Do you have a wish for Christmas day? We would love to hear what it is. It would be lovely if all our dreams for our perfect Christmas Day could come true, wouldn't it?
We have a 10% discount for our readers, using the code MADXMAS10 so why not treat yourself to some new contact lenses for the festive season?
*this is a collaborative post. Image is my own*