I love taking photos. Being able to learn photography skills is something I enjoy. If you follow me or us on social media, you will know this. I also have children who love to take photos and use cameras. For my special birthday (ahem, age is not a number) I was given a proper DSLR camera, that takes amazing photos and has lots of buttons and functions that were a bit of a mystery to me. The tween has been hankering for a "grown-up camera" like mine for a while, and likes to borrow it, to take photos too, but neither of us really knew how to use it properly.
So, when we were asked if we would like to learn how to take good photos and use our cameras we jumped at the chance. We headed into London to learn some tips, tricks, and techniques from Sharp Shots Photo Club and we were very excited and ready to take photos!

Sharp Shots say:
The Sharp Shots team provides children and teens with a creative and fun retreat to explore photography. Our children's photography courses and after school photography clubs run throughout the year in Surrey and the South East. Each week the children's photography courses have new, entertaining material for children to photograph. Every child is given a digital camera and inspired to go out and photograph the world in a new light. The Sharp Shots teachers and team leaders are a fun group of professional photographers who are all CRB certified and thoroughly enjoy imparting their extensive photographic knowledge to the younger generation. They run photography workshops for children and photography courses for teens at exciting locations in Surrey and the South East. And don't forget the team can provide lively kids photography birthday parties too!
Sharp Shots founder Lillian was our teacher for the morning, and she was lovely, and was great with the kids. I think for something to be enjoyable for kids, particularly teenagers you need someone who is not only passionate about what they are teaching and sharing about but who can relate to their audience and she was great with both kids and the adults who had come along to learn to.
The course was very easy to follow, and Lillian explained the basics of photography and how our cameras worked and what the functions were, we learned about light, shutter speed, distance, lens use and focus and how to take those functions and then make our cameras work for us. She explained each section very clearly and then we were able to experiment with our cameras and try out what we had been taught.  For both of us, it was really useful to learn the basics and then put those into practice, and I finally figured out what some of the buttons and little features on my camera actually do.

Learning some basics, and getting right into using a camera…
We learned how to use our camera to take close up photos, and also how to make the most of features like using a camera for action shots, as well as just basic styling of a good photo. Lillian talked to us about light, focus and blurring, and what works and what doesn't and there was no question too basic or too simple she wasn't happy to help answer, it's very hands-on, so as you you are learning you are taking photos or playing with the functions of your camera. We were able to get outside and take some action shots, and learn as we went on what works and what doesn't with a camera. We learned to look at different perspectives when taking a photo, like from the ground up, and how to make the subject work.
Although the course is aimed at kids and teenagers, and was incredibly helpful for me, a clueless (although not so now I have learned a thing or two) it was incredibly good for the tween to take part in and she thoroughly enjoyed the whole morning and learned a lot and came away feeling much more confident in her ability to use a camera and take good photos. She loves taking photos and is very keen to pursue photography as a hobby, so this course was a fantastic taster for her to get an idea of the basics and to help her to then go away and practice.
This is a great beginners course, and if you have a child who is keen to learn to know how to take photos or pick up some skills and take better photos, I would definitely say they would enjoy this. It was lovely to see the tween so keen and enjoying herself and photography is such a wide and creative activity, and can be so much fun to learn. They have many options and classes you can choose from and a team of enthusiastic teachers.
We will definitely be booking her on another course over the summer, and now she is saving for her own proper camera, and in the meantime, she is borrowing mine and probably taking photos than me. I don't mind that at all!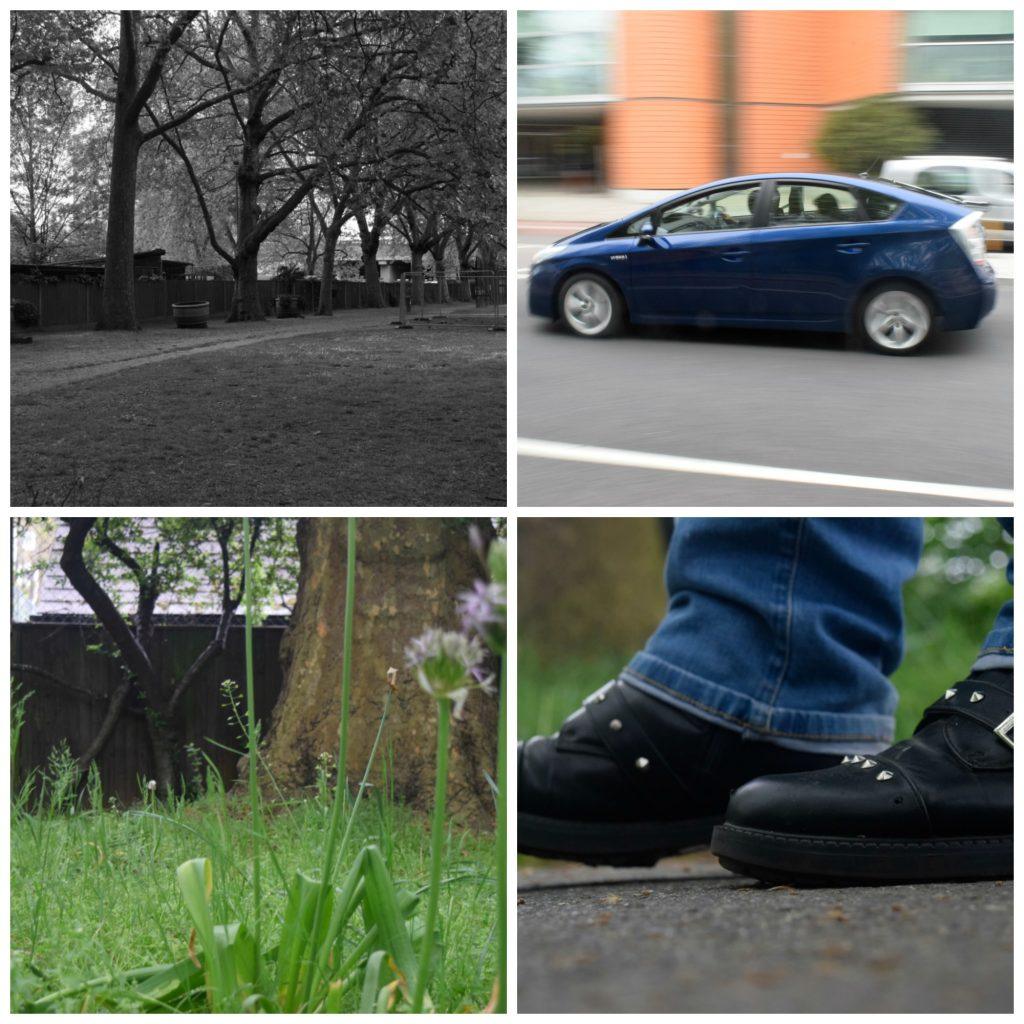 Emily chose these photos to share, from the many that she took on the course. We will be compiling a YouTube video of her session, too, to share. 
Thank you to Sharp Shots Photo Club and Lillian, for an excellent morning, where we both learned a lot, and for helping to encourage my tween in something she thinks she might like to learn and do more of.
*This is a collaborative post*