*we were kindly sent some Brazilian cheese dough balls to review but all opinions are our own*
I've heard that Brazilian cheese dough balls are yummy but I've never tried them. So when the lovely team at Diels Foods asked if I wanted to try some of their gluten-free Brazilian cheese yummies I wasn't going to say no. I'd heard good things about them and I'm always up for trying something new.
They come ready-made and frozen and all you have to do literally is open the packet, pop them on a baking tray and cook them. It can't be any easier.
Made with Tapioca flour and British cheese by a company that wants to bring the deliciousness of this traditional dish to people's tables in an easy way, these really are perfect as a snack or to go alongside a meal.
When I baked the first batch I made the mistake of planning to feed them to a group of hungry tweenagers who had come over for tea. This was an error because they literally vanished before I could take any photos. Let's just say they went down very well and there were demands for more…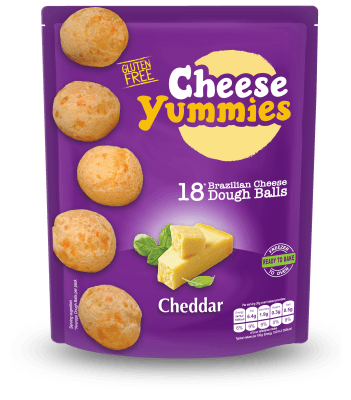 Thankfully I had saved a packet for me, the jalapeño variety, and was able to try again when there were no hungry hoards of tweens around to swoop in and eat them all!
They really are delicious. Crispy on the outside and gooey and cheesy in the middle. Very moreish and perfect for a snack, or with a meal, or even as a party plate dish.
They are made by a company that cares about quality and an authentic dish that people can enjoy in their homes. They make a good snack for kids too. Because they are frozen they are easy to store and pull out and pop in the oven when you want them.
Because they are gluten free they are great for those with a gluten allergy or intolerance too.
The perfect combo of crispy and cheesy and the jalapeño ones have just enough spicy bite too!
I think we can safely say we are big fans of these and they will be a freezer staple. If you haven't tried them, you really should. We weren't disappointed, I don't think you will be!