The summer is coming, and the weather has finally started to show us the promise of sunshine. This means we can get outside in the garden and play. Good news for us, we love being outside, as I think most families with kids do and it's so nice to be able to get out and enjoy the fresh air and sunshine and play games and have fun.
If you are looking for a garden toy that gives your kids some fun and action, in the garden, then Sling Stix may be just what they are looking for…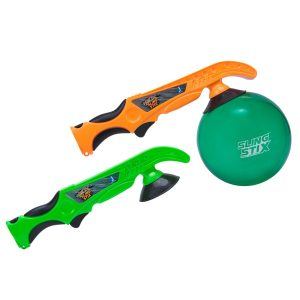 Power up your ballgame with Helix Sling Stix! This awesome set lets you sling the ball up to 30 feet, for super-powered, super bouncy games. The Helix Sling Stix set comes with 2 Sling Stix and an ultra-bouncy ball for 2 player games. Each Sling Stix has a suction cup at one end for catching and holding the ball. When it's time to throw, press the trigger and sling! The ball will be released, allowing you to sling it distances of up to 30 feet! The included ball is extra bouncy for awesome throws.Catch is about to get a lot more interesting. Helix Sling Stix offers kids a whole new ballgame. Play your favourite catch and throw games with more power than ever, or create your own rules for endless outdoor action. Challenge your friends to switch up their play with this futuristic outdoor game.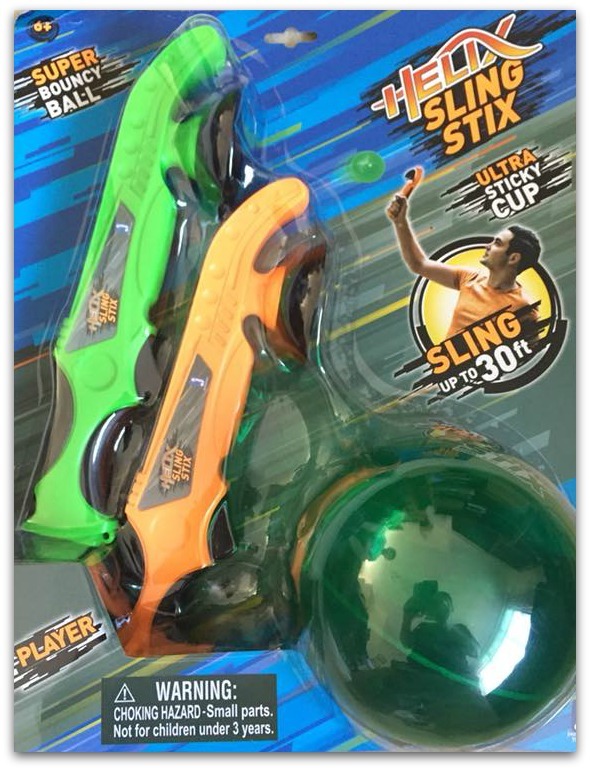 A relatively simple concept and a fun way to get kids (and adults) running around and practicing their catching skills. The ball really does go far, and it's bouncy so it's not a tame game.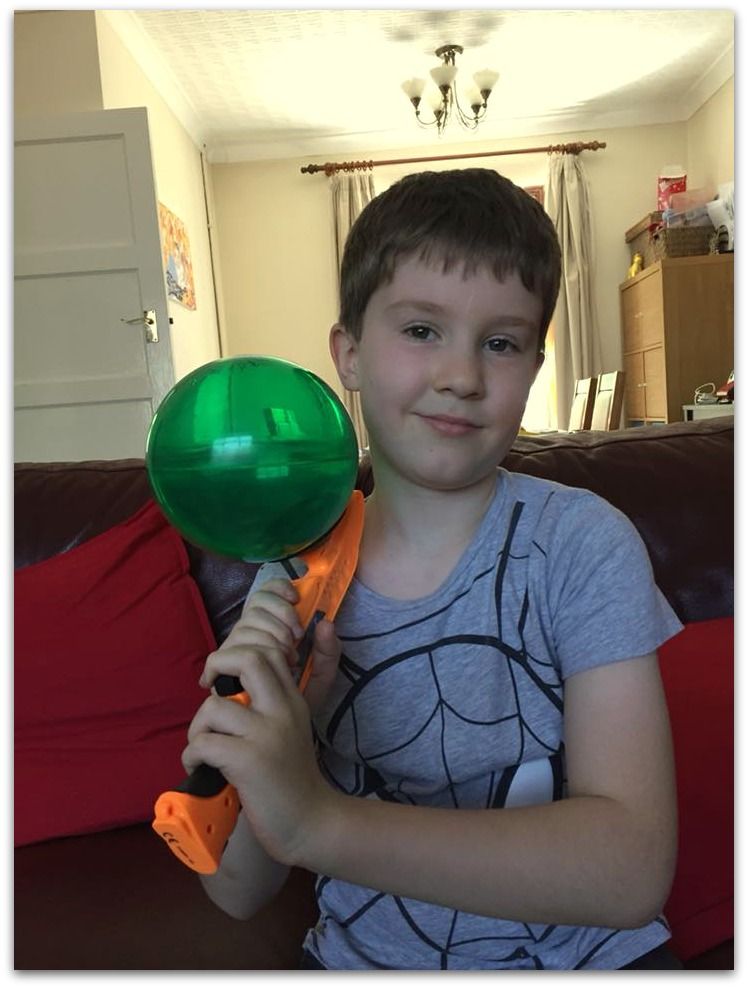 The husband and small boy were thrilled to try out Sling Stix and now it's a firm favourite game for outside. It's perfect for us because we do have a big garden area to play in, but we also have taken it to the park, and had a total blast playing with it.

This is a brilliant game for taking away on holiday if you are going camping or somewhere where there is space to run around and play, and great for kids outdoor party events if you had more than one, to make it a multiple catch game. It would make a good gift, when you are looking for something that bit different too. It isn't complicated to set up and play with either, which in my book is always a good thing. It's sturdy and durable and cost wise won't break the budget. If like me, you have days as a parent when you just want to send your kids out into the garden to amuse themselves, this is a useful tool in your parent armory.
So if you are looking to add an extra layer of fun to getting outside and playing games in the garden, then Sling Stix is worth investing in. The small boy loves it, and we have had a LOT of fun playing with it.
Mum approved. Kid approved. That's a win from us!
*we were kindly sent a product to review*